9789814722490
9789814722650
The Association of Southeast Asian Nations (ASEAN) is a miracle. In an era of growing cultural pessimism, there is a pervasive belief that different civilizations cannot function together. Yet the ten countries of ASEAN are a thriving counter-example of coexistence. Here, more than 625 million people live together in peace.

In 1967, leaders from Indonesia, Malaysia, the Philippines, Singapore, and Thailand struck a landmark agreement, forming ASEAN. They had realized that political and economic cooperation would bring greater stability and prosperity to the region. Fifty years and five additional countries later, the alliance has remained one of the world's most successful collaborations. Kishore Mahbubani and Jeffery Sng explain how this partnership has benefited the ten member countries and why it should serve as a model for other regions of the world, challenging our assumptions about international cooperation. As the world turns to Asia and the United States and China jostle for dominance, the ASEAN region will have an undeniably powerful role in shaping our global systems. Mahbubani and Sng offer an important primer for understanding this immensely successful—and woefully underappreciated—regional organization.
Read More

about The ASEAN Miracle
Read Less

about The ASEAN Miracle
---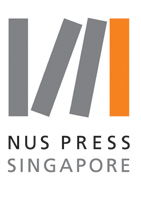 View all books from Nus Press Pte Ltd
Reviews
"This book, by two eminent scholar-practitioners of the region, celebrates ASEAN's fiftieth anniversary by making a detailed, thoughtful, readable, and in many ways provocative case for seeing the association in a very positive light."
Pacific Affairs
"Kishore Mahbubani argues that the ASEAN's policies of consultation, networking, engagement and non-interference in national sovereignty have stood up well compared to the EU's supranationalist integration."
Paul Gillespie | Irish Times
"This book's claims for ASEAN are gigantic, and this makes it all the more readable. . . . Mahbubani and Sng stress the way it created 'conducive environments for the great powers to talk to each other'—an 'ecosystem of peace' that moderates 'aggressive impulses.'"
New Straits Times
"ASEAN is a remarkable success story. The narrative should continue."
Forbes Asia
"This book contains the best overall summary of ASEAN that this reviewer has seen in forty years, and is great for related introductory or graduate courses. This reviewer . . . originally had reservations about the repeated claim that ASEAN deserves a Nobel Peace Prize. However, after reading the entire volume, he came to agree that the Association is as successful as Kishore Mahbubani claims it is."
Jim Placzek | Southeast Asian Studies
"The ASEAN story is hugely instructive and this book tells it very well."
Lawrence W. Summers, president emeritus of Harvard University, and former US Secretary of the Treasury
"Mahbubani and Sng, who have been friends for almost six decades, have fused their know-how in a book that is a surprisingly enjoyable read. . .  In their sleek narrative, the writers have peeled back the platitudes of diplomacy to reveal just how hard-won peace has been in the region."
The Straits Times
"It is hard to overstate ASEAN's contributions to peace, prosperity and transnational cooperation across South East Asia. Its positive impact is felt by millions of peoples in what has traditionally been one of the more complex and divided regions of the world."
Kofi Annan, former Secretary-General of the United Nations
"As ASEAN begins a new, possibly perilous, journey into the next fifty years, we should read this book as an indispensable guide to ASEAN's future. We cannot take our success for granted. We have to work even harder to strengthen and, if necessary, reinvent ASEAN. This book explains how."
Dr. Susilo Bambang Yudhoyono, sixth president of Indonesia
"ASEAN has successfully maintained regional peace and security for almost five decades. There is much more ASEAN Member States can do together, particularly to strengthen our cohesion in addressing regional challenges. Mahbubani and Sng's book makes concrete proposals for ASEAN's way forward: It's a good read for those concerned with geopolitics and regional cooperation."
Goh Chok Tong, emeritus senior minister, Singapore
"Mahbubani and Sng have done the world a huge favor in documenting this success story and in making concrete proposals to strengthen ASEAN further. This is a must-read for all who have interest in ASEAN affairs."
Anand Panyarachun, former prime minister of Thailand
"We live in turbulent times. The global consensus in favour of open trade is eroding. Few of us speak up strongly and eloquently about the need to resist protectionism. This is why this volume on ASEAN is so timely. It describes how a third world region has emerged as a dynamic economic powerhouse, thanks to open trade and economic integration. ASEAN, on track to become the fourth-largest economy in the world by 2050, can serve as a model. The authors also describe how ASEAN can be further strengthened institutionally. Its Secretariat clearly needs more resources. This book is a must-read for policymakers all around the world."
Pascal Lamy, former director-general, WTO
"This is an excellent book. . . . It explains, in clear and simple terms, how and why ASEAN has become one of the most successful regional organizations in the world. Based on his long experience in ASEAN diplomacy, without making light of ASEAN's weaknesses and mistakes, Mahbubani corrects a wrong view prevalent in Western writings that ASEAN is little more than a talk shop. Indeed, it is 'a catalyst for peace in Asia.'"
George Yeo, former foreign minister of Singapore
"At a time when Western internationalism is in retreat, The ASEAN Miracle is a refreshingly hopeful reminder of how a group of small and developing countries can lead the way in building peace and progress. A powerful and passionate account of how, against all odds, ASEAN transformed the region and why Asia and the world need it even more today."
Amitav Acharya, professor of international relations at the School of International Service, American University
"Two thousand years ago, an Indian wave swept through Southeast Asia. Today, India is about to take off again and resume its historical ties with the region. It has much to learn from ASEAN's success, and this fine book is a good place to start."
Gurcharan Das, author of India Unbound
"Over the years, Mahbubani has been as eloquent and visionary as he has tireless in championing Asia's growing role in world affairs. In this impressive volume, Mahbubani tells the story of Southeast Asia's ascent and the often underappreciated role of ASEAN as a regional provider of peace and stability. As the book makes clear, it is an unfinished story—ASEAN is uniquely situated to work with regional and global great powers in the search for common ground, but ASEAN is also vulnerable to neglect and decline. In the end, Mahbubani offers a powerful argument for a new era of ASEAN leadership."
 
G. John Ikenberry, Albert G. Milbank Professor of Politics and International Affairs, Princeton University
Back to top
Table of Contents
Acknowledgements
Preface
 
Introduction
1. The Four Waves
The Indian Wave
The Chinese Wave
The Muslim Wave
The Western Wave
 
2. The ASEAN Ecosystem of Peace
First Factor: The Fear of Communism
Second Factor: The Role of Strong Leaders
Third Factor: Geopolitical Luck
Fourth Factor: Market-Oriented Economic Policies
Fifth Factor: ASEAN-Based Regional Networks
 
3.  ASEAN and the Great Powers
ASEAN and America
ASEAN and China
ASEAN and the EU
ASEAN and India
ASEAN and Japan
 
4. Pen Sketches
Brunei
Cambodia
Indonesia
Laos
Malaysia
Myanmar
The Philippines
Singapore
Thailand
Vietnam
 
5. ASEAN: Strengths and Weaknesses
Strengths
Weaknesses
Threats
Opportunities
Conclusion
 
6. ASEAN's Peace Prize
Three Bold Recommendations
 
Bibliography
Index
 
Read More

about table of contents
Read Less

about table of contents
Be the first to know
Get the latest updates on new releases, special offers, and media highlights when you subscribe to our email lists!