---
The World at Large
New and Selected Poems, 1971-1996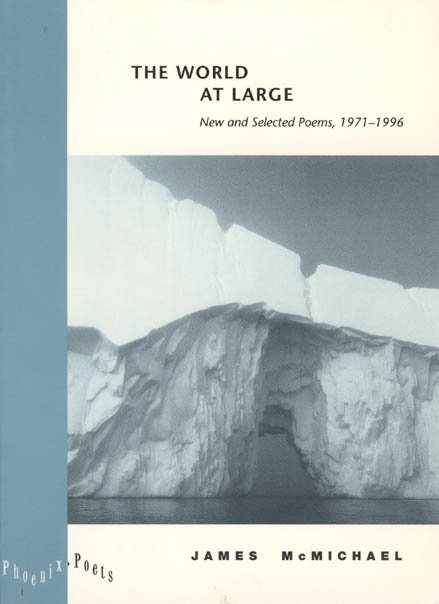 218 pages | 6-1/8 x 8-1/2 | © 1996
The World at Large brings together the best of James McMichael's poetry and includes works that appear for the first time in this volume. With the publication of the new poems, McMichael surpasses even the formally daring and psychologically penetrating poetry that has characterized his work thus far.


Contents
Foreword by Alan Shapiro
The Artichoke
The Asparagus
The Cauliflower
Herbs
Corn
Celery
Bell Pepper
Potatoes
Each in a Place Apart
Four Good Things
Matins
Lauds
The Very Rich Hours
Prime
Terce
Lutra, the Fisher
Itinerary
Sext
The Inland Lighthouse
Nones
The Great Garret, or 100 Wheels
The Queen Anne Cottage
Vespers
Its Time
Compline
She
Pretty Blue Apron
The World at Large
Academy of American Poets: Lenore Marshall Poetry Prize
Short Listed

Los Angeles Times: Los Angeles Times Book Prizes
Honorable Mention

View
Recent Awards
page for more award winning books.
For more information, or to order this book, please visit https://press.uchicago.edu
Google preview here