---
The Transformation of American Religion
How We Actually Live Our Faith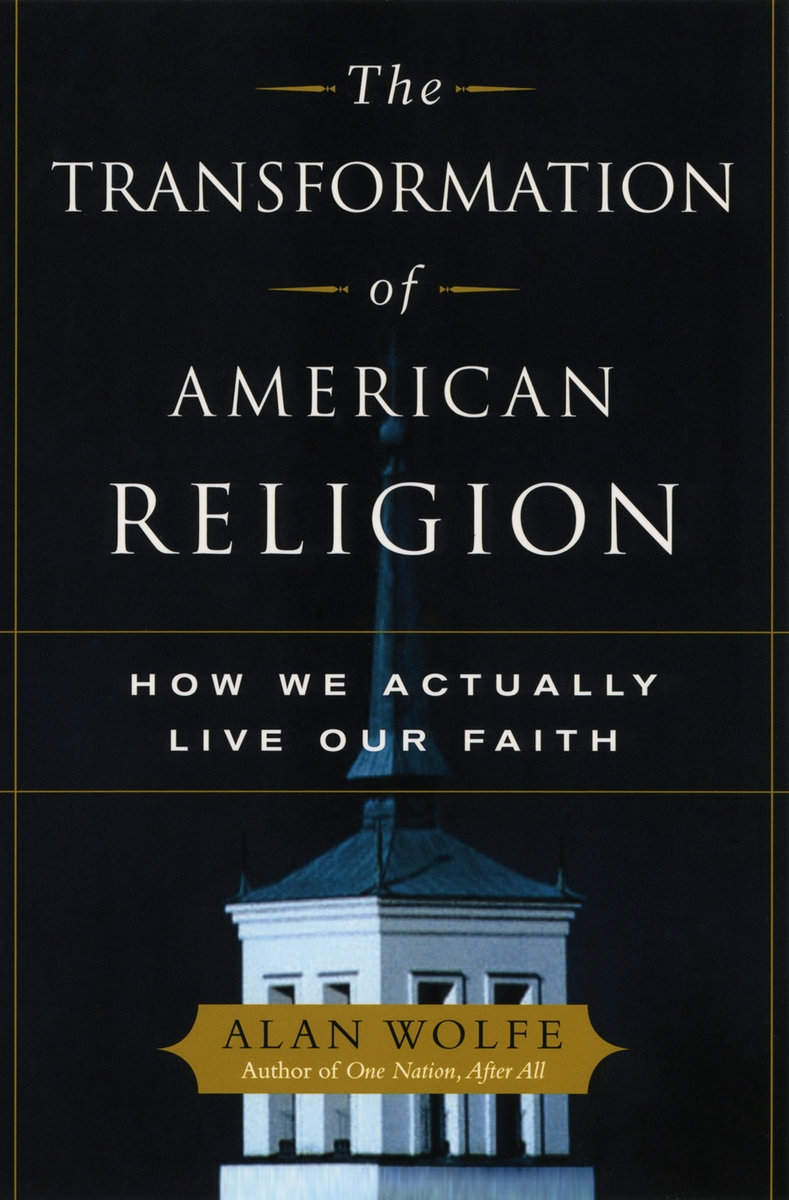 Table of Contents
Contents
Acknowledgments
Introduction: The Passing of the Old-Time Religion
1. Worship
2. Fellowship
3. Doctrine
4. Tradition
5. Morality
6. Sin
7. Witness
8. Identity
Conclusion: Is Democracy Safe from Religion?
Notes
Index

Review Quotes
Stephen Prothero | Wall Street Journal
"While others look at American religion and see a two-party system pitting conservatives against liberals, Mr. Wolfe sees a wide swath of theological moderates. . . .The measured tone that Mr. Wolfe strikes in this important book will be welcomed by many readers. So should his call for full citizenship for religious Americans."
Bernadette Murphy | Los Angeles Times
"Offering neither a cynical attack on religion nor a starry-eyed celebration of its triumphs, [Wolfe] presents a commendably balanced view, honoring the role religion has played in our nation's past while helping us see more clearly the present state of religious affairs."
John T. McGreevy | Chicago Tribune
"The decline of powerful local institutions like political parties . . . or churches animated by believers with strong convictions, [can become] cause for worry, not celebration. None of this denies the importance of "The Transformation of American Religion," surely one of the best studies of the subject."
Library Journal
"Wolfe documents how religion in the United States is becoming increasingly at home within today's culture. Through interviews, observations, and survey analyses, he provides a rare and valuable look at different religious groups."
Dwight A. Moody | Dallas Morning News
"Here is a wide-ranging description of religious practices and attitudes in America, full of stories, survey data and shrewd analysis."
For more information, or to order this book, please visit https://www.press.uchicago.edu
Google preview here