---
Thinking Through Statistics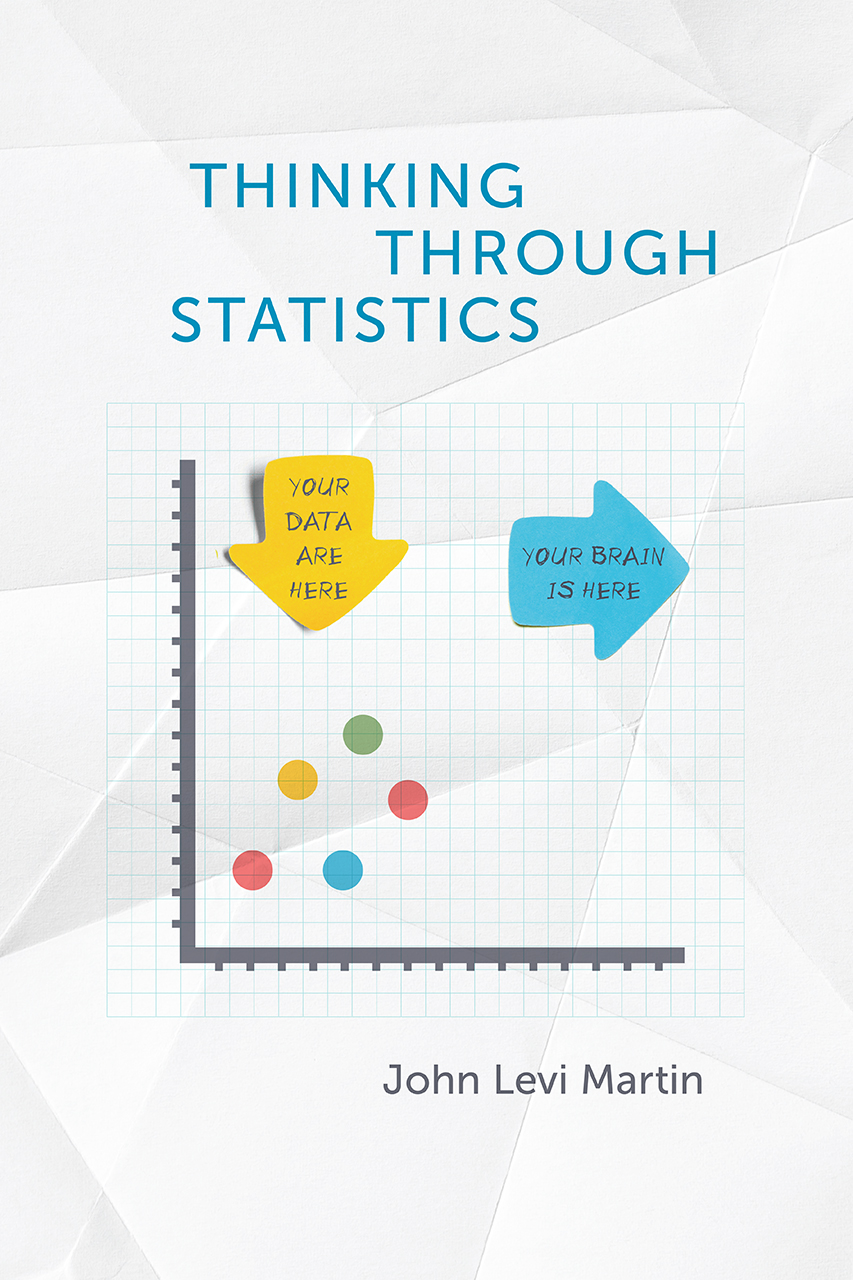 400 pages | 15 halftones, 56 line drawings, 25 tables | 6 x 9 | © 2018
Simply put, Thinking Through Statistics is a primer on how to maintain rigorous data standards in social science work, and one that makes a strong case for revising the way that we try to use statistics to support our theories. But don't let that daunt you. With clever examples and witty takeaways, John Levi Martin proves himself to be a most affable tour guide through these scholarly waters.

Martin argues that the task of social statistics isn't to estimate parameters, but to reject false theory. He illustrates common pitfalls that can keep researchers from doing just that using a combination of visualizations, re-analyses, and simulations. Thinking Through Statistics gives social science practitioners accessible insight into troves of wisdom that would normally have to be earned through arduous trial and error, and it does so with a lighthearted approach that ensures this field guide is anything but stodgy.
 
Table of Contents
Contents
Preface
Chapter 1: Introduction
Chapter 2: Know Your Data
Chapter 3: Selectivity
Chapter 4: Misspecification and Control
Chapter 5: Where Is the Variance?
Chapter 6: Opportunity Knocks
Chapter 7: Time and Space
Chapter 8: When the World Knows More about the Processes than You Do
Chapter 9: Too Good to Be True
Conclusion

References
Index
Review Quotes
Choice
"Highly recommended. . . A fundamental commandment in statistics is "Researcher, know thy data." Martin takes this commandment seriously. In a set of nine information-rich chapters, he develops a persuasive argument that sociologists have relied too often on statisticians for guidance on how to develop and test empirical models."
For more information, or to order this book, please visit https://press.uchicago.edu
Google preview here