---
Regional and Global Capital Flows
Macroeconomic Causes and Consequences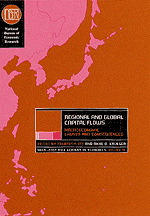 392 pages | 73 line drawings, 84 tables | 6 x 9 | © 2001
The volume of capital flows between industrial and developing countries has grown dramatically in the past decade and has become a major issue in a world that is increasingly "globalized." Here Takatoshi Ito and Anne O. Krueger, two leading experts on this topic, have assembled a group of scholars who address different types of capital flows—bank lending, bonds, direct foreign investment—and the implications they hold for economic performance. With its particular focus on the Asian financial crises, this work presents a new model for policy makers everywhere in thinking about the role of private capital flows.

Table of Contents
Contents
Acknowledgments
Introduction
1. Fundamental Determinants of the Asian Crisis: The Role of Financial Fragility and External Imbalances
Giancarlo Corsetti, Paolo Pesenti, and Nouriel Roubini
Comment: Carmen M. Reinhart
Comment: Aaron Tornell
2. Lending Booms and Currency Crises: Empirical Link
Aaron Tornell
Comment: Shinji Takagi
Comment: Chi-Wa Yuen
3. Bank Lending and Contagion: Evidence from the Asian Crisis
Graciela L. Kaminsky and Carmen M. Reinhart
Comment: Eiji Ogawa
Comment: Mahani Zainal-Abidin
4. The Impacts of Bank Loans on Economic Development: An Implication for East Asia from an Equilibrium Contract Theory
Shin-Ichi Fukuda
Comment: Takatoshi Ito
Comment: Yukiko Fukagawa
5. How Were Capital Inflows Stimulated under the Dollar Peg System?
Eiji Ogawa and Lijian Sun
Comment: Francis T. Lui
Comment: Pranee Tinakorn
6. Sterilization and the Capital Inflow Problem in East Asia, 1987-97
Shinji Takagi and Taro Esaka
Comment: Leonard K. Cheng
Comment: Mahani Zainal-Abidin
7. Credibility of Hong Kong's Currency Board: The Role of Institutional Arrangements
Yum K. Kwan, Francis T. Lui, and Leonard K. Cheng
Comment: Shin-Ichi Fukuda
Comment: Takatoshi Ito
8. How Japanese Subsidiaries in Asia Responded to the Regional Crisis: An Empirical Analysis Based on the MITI Survey
Kyoji Fukao
Comment: Mario B. Lamberte
Comment: Assaf Razin
9. Social Benefits and Losses from FDI: Two Non-Traditional Views
Assaf Razin, Efraim Sadka, and Chi-Wa Yuen
Comment: Anne O. Krueger
Comment: Mario B. Lamberte
10. Currency Crisis of Korea: Internal Weakness or External Interdependence?
Dongchul Cho and Kiseok Hong
Comment: Nouriel Roubini
Comment: Ponciano S. Intal, Jr.
For more information, or to order this book, please visit https://press.uchicago.edu
Google preview here