---
Matisse
The Books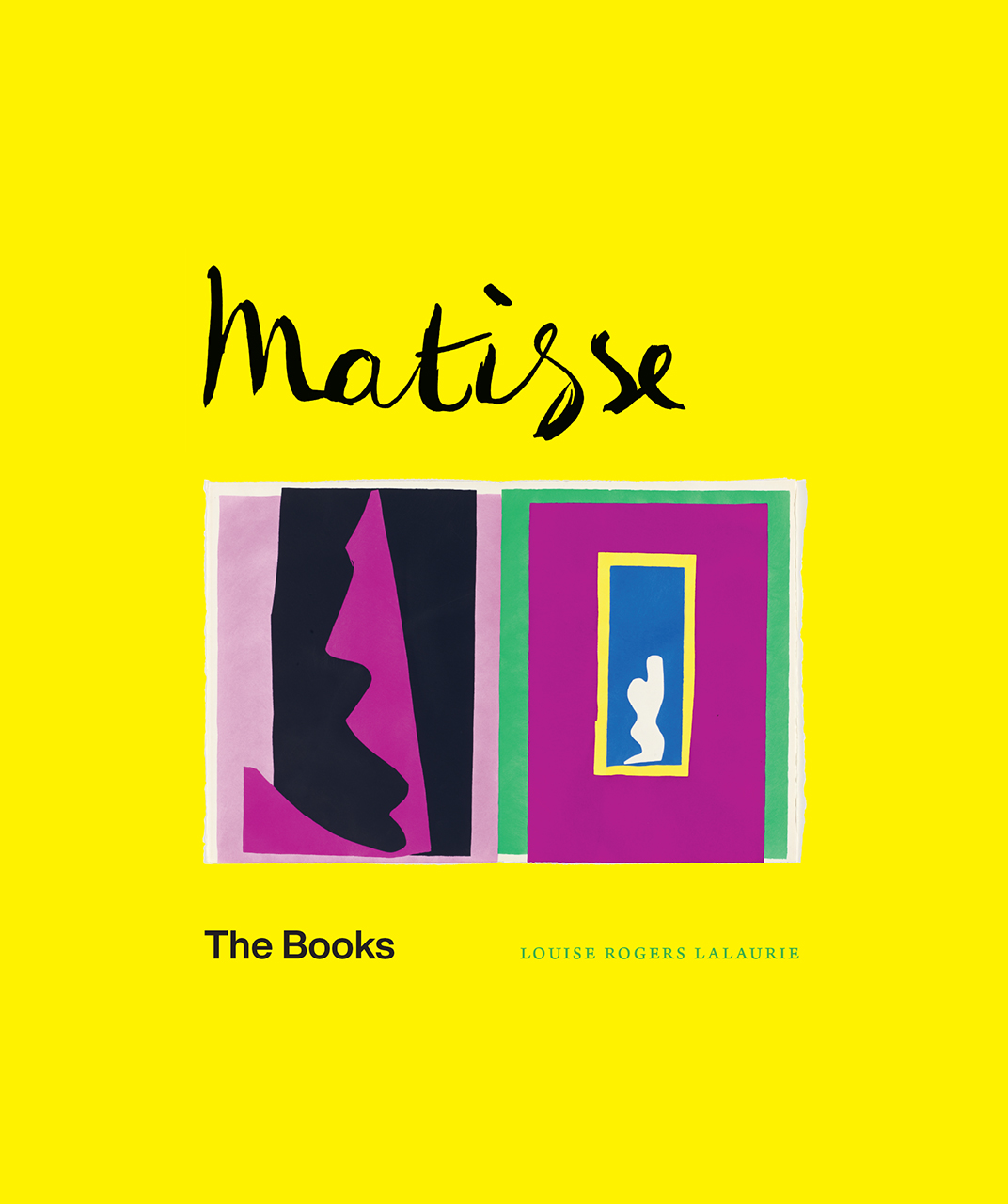 320 pages | 350 color plates | 12-1/2 x 10-3/8 | © 2020
The livre d'artiste, or "artist's book," is among the most prized in rare book collections. Henri Matisse (1869–1954) was one of the greatest artists to work in this genre, and he created his most important during a period of intense personal and physical suffering. Brimming with powerful themes and imagery, these works are crucial to understanding Matisse's oeuvre.

With deftness and sensitivity, Louise Rogers Lalaurie reintroduces us to Matisse by considering how in each volume, Matisse constructed an intriguing dialogue between word and image. Examining this page-by-page interplay, translating key sequences, and discussing the books' distinct themes and production histories, Lalaurie offers the thoughtful analysis these works deserve. Together Matisse's artist books reveal his deep engagement with questions of beauty and truth; his faith; his perspectives on aging, loss, and inspiration; and his relationship to his critics, the French art establishment, and the women in his life. In addition, Lalaurie illuminates Matisse's often misunderstood political affinities—though Matisse was vilified in his time for choosing to live in the collaborationist Vichy zone, his wartime books reveal a body of work that stands as a deeply personal statement of resistance.

Lavishly illustrated, Matisse: The Books showcases a rich group of underappreciated works and brings unprecedented clarity to a controversial period in the artist's life.
Table of Contents
Contents
Preface

Introduction

Selection & Chronology

Chapter One POÉSIES DE STÉPHANE MALLARMÉ 1930–1932

Chapter Two DESSINS, THÈMES ET VARIATIONS, 1941–43

Chapter Three FLORILÈGE DES AMOURS DE RONSARD 1941–1948

Chapter Four POÈMES DE CHARLES D'ORLÉANS 1942–1950

Chapter Five PASIPHAÉ & CHANT DE MINOS 1937–1944

Chapter Six LES FLEURS DU MAL 1939–1947

Chapter Seven LETTRES PORTUGAISES 1945–1946

Chapter Eight JAZZ 1941–1947

Conclusion

Notes

Further Reading

List of Illustrations

Index
Review Quotes
Financial Times
"[A] fresh, in-depth, lavishly illustrated study."
Hyperallergic
"These books-as-works-of-art are both a running commentary upon Matisse himself, the ever evolving, ever surprising image-maker, and an extraordinarily vivid series of critical responses to words that are often so rich and elusive in their meanings."
Arts Society
"Henri Matisse did not confine his art to the cut-out or the canvas. In fact, over a period of 18 years, he produced eight limited-edition books that demonstrate a deft understanding of the interplay between word and image. In this new volume, Louise Rogers Lalaurie considers the significance of these editions in relation to his wider practice, particularly the 'second life' of his paper cut-outs. Not only does it contain rarely seen images, but also a sensitive analysis of his relationships (as inscribed in these books) and his political affiliations during World War II."
Studio International
"This sumptuous publication brings together Matisse's eight livres d'artiste with meticulous attention to feel and detail. . . . The sheer number of images reproduced in sequence and the contextual detail given is much appreciated too in a publication that ultimately brings us closer to Matisse and his books."
For more information, or to order this book, please visit https://press.uchicago.edu
Google preview here