---
Habeas for the Twenty-First Century
Uses, Abuses, and the Future of the Great Writ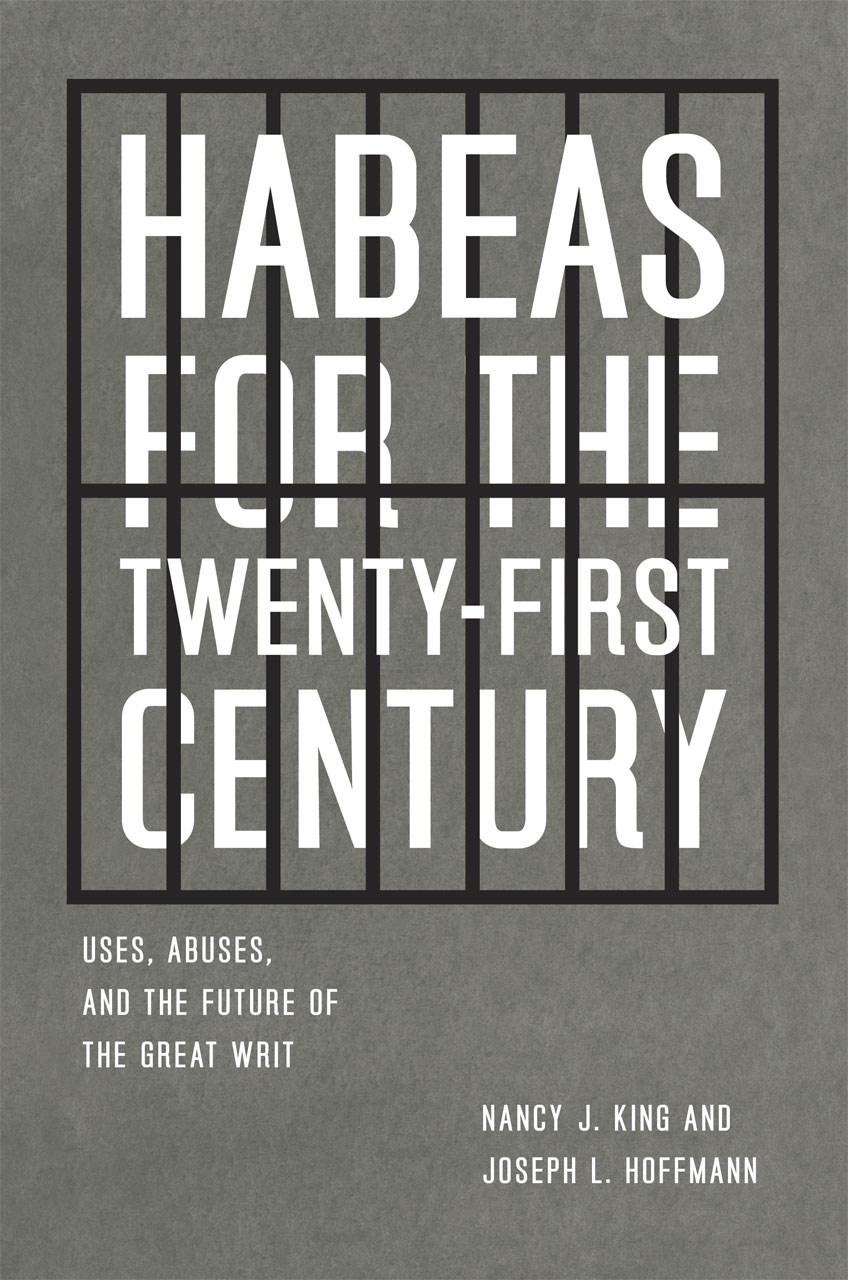 See the author's
website
for the book.
272 pages | 8 line drawings, 2 tables | 6 x 9 | © 2011
For centuries, the writ of habeas corpus has served as an important safeguard against miscarriages of justice, and today it remains at the center of some of the most contentious issues of our time—among them terrorism, immigration, crime, and the death penalty. Yet, in recent decades, habeas has been seriously abused. In this book, Nancy J. King and Joseph L. Hoffmann argue that habeas should be exercised with greater prudence.

Through historical, empirical, and legal analysis, as well as illustrative case studies, the authors examine the current use of the writ in the United States and offer sound reform proposals to help ensure its ongoing vitality in today's justice system. Comprehensive and thoroughly grounded in a modern understanding of habeas corpus, this informative book will be an insightful read for legal scholars and anyone interested in the importance of habeas corpus for American government.
Table of Contents
Contents
Introduction

Chapter 1. An Introduction to the Writ of Habeas Corpus

Chapter 2. Habeas and Detention without Conviction

Chapter 3. The History of Habeas Review of State Criminal Cases

Chapter 4. The Costly Charade: Habeas and State Prisoners Today

Chapter 5. The Future of Habeas Review of State Criminal Cases 

Chapter 6. Collateral Review for Prisoners Convicted of Federal Crimes

Chapter 7. Habeas and the Death Penalty

Chapter 8. The Future of Capital Habeas

Chapter 9. Sentence-Administration Claims: Square Peg in a Round Hole

Chapter 10. Habeas for the Twenty-First Century

Notes
Index
Review Quotes
Daniel J. Meltzer, Story Professor of Law, Harvard Law School
"A thorough and enlightening study of the Great Writ. No discussion of habeas corpus in the postconviction context can afford to ignore this important book."
Todd Pettys, University of Iowa College of Law
"A well-written, accessible, and fairly nontechnical overview of the function of the writ of habeas corpus, the ways in which it is and is not working, and an effectively presented case for reform. Few books cover as much ground in as concise a manner."
Brandon L. Garrett, University of Virginia Law School
"King and Hoffmann have written a timely and fascinating primer on the recent history of the writ's evolution, and they point the way toward future changes by underscoring two of the central problems that will continue to confront us in the decades to come: wrongful convictions and inadequate defense lawyering at trials. Their rich description of the role habeas corpus plays in our system provides an engaging introduction for all interested in criminal justice."
Choice
 "Habeas for the Twenty-First Century provides a concise history of the writ and a well-written, accessible argument for its position. Those studying criminal justice or criminal law will find this a quick read about an important issue in criminal jurisprudence."
For more information, or to order this book, please visit https://press.uchicago.edu
Google preview here