---
Free to Die for Their Country
The Story of the Japanese American Draft Resisters in World War II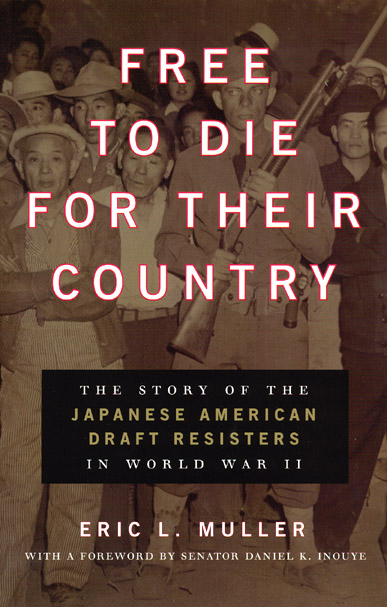 250 pages | 5-1/2 x 8-1/2 | © 2001
One of the Washington Post's Top Nonfiction Titles of 2001

In the spring of 1942, the federal government forced West Coast Japanese Americans into detainment camps on suspicion of disloyalty. Two years later, the government demanded even more, drafting them into the same military that had been guarding them as subversives. Most of these Americans complied, but Free to Die for Their Country is the first book to tell the powerful story of those who refused. Based on years of research and personal interviews, Eric L. Muller re-creates the emotions and events that followed the arrival of those draft notices, revealing a dark and complex chapter of America's history.
Contents
Preface
Acknowledgments
1. Untold Patriotism
2. Uneasy Welcome
3. Injury
4. Insult to Injury
5. Reaction
6. Jails within Jails
7. A Shock to the Conscience
8. Incarceration Redux
9. Pardon?
Afterword
Notes
Index
Gustavus Myers Ctr/Study of Human Rights: Gustavus Myers Center Outstanding Book Award
Honorable Mention

View
Recent Awards
page for more award winning books.
For more information, or to order this book, please visit https://press.uchicago.edu
Google preview here