---
The Book of Orchids
A Life-Size Guide to Six Hundred Species from around the World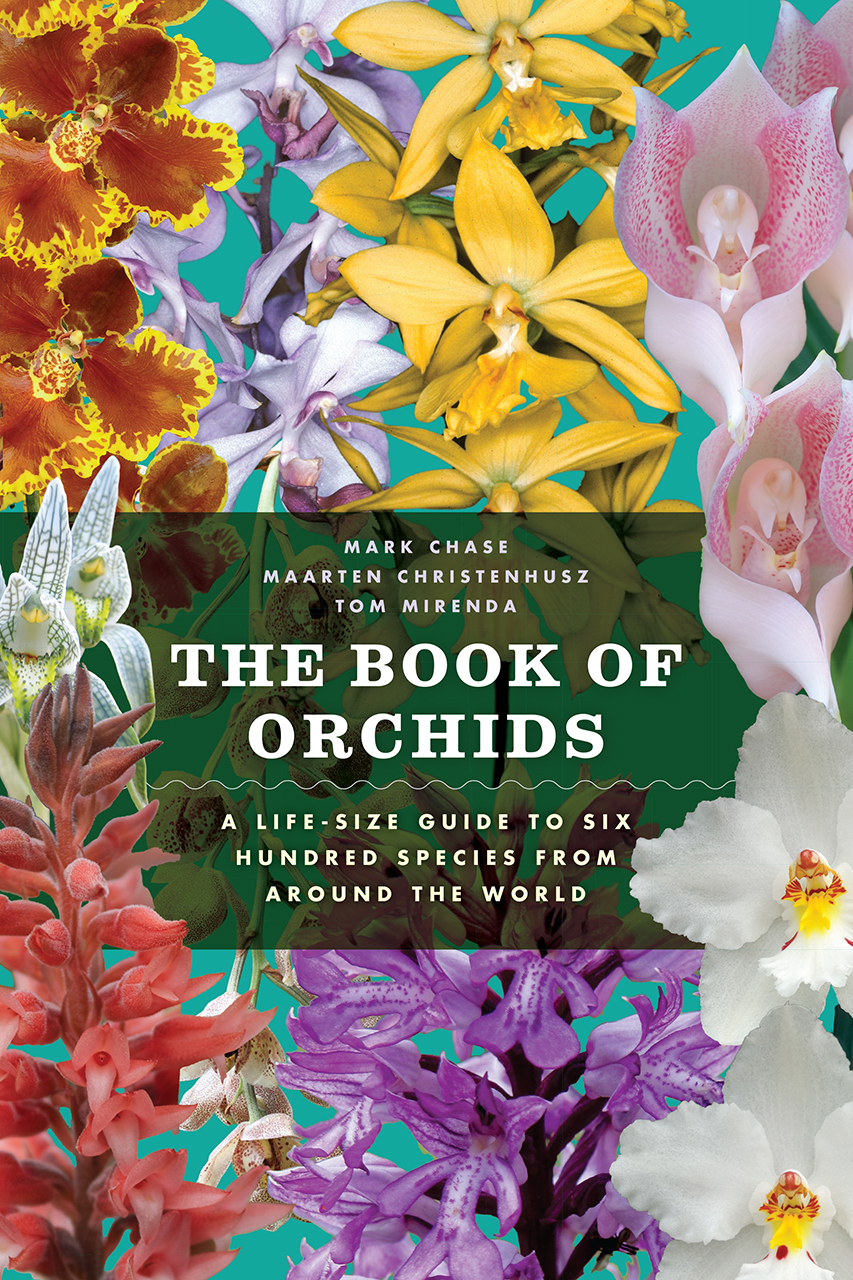 656 pages | 2400 color plates | 7 x 10-1/2 | © 2017
One in every seven flowering plants on earth is an orchid. Yet orchids retain an air of exotic mystery—and they remain remarkably misunderstood and underappreciated. The orchid family contains an astonishing array of colors, forms, and smells that captivate growers from all walks of life across the globe. Though undeniably elegant, the popular moth orchid—a grocery store standard—is a bland stand-in when compared with its thousands of more complex and fascinating brethren, such as the Demon Queller, which grows in dark forests where its lovely blooms are believed to chase evil forces away. There is the Fetid Sun-God, an orchid that lures female flies to lay their eggs on its flowers by emitting a scent of rancid cheese. Or the rare, delicate Lizard Orchid, which mimics the appearance of lizards but smells distinctly of goat.
 
The Book of Orchids revels in the diversity and oddity of these beguiling plants. Six hundred of the world's most intriguing orchids are displayed, along with life-size photographs that capture botanical detail, as well as information about distribution, peak flowering period, and each species' unique attributes, both natural and cultural. With over 28,000 known species—and more being discovered each year—the orchid family is arguably the largest and most geographically widespread of the flowering plant families. Including the most up-to-date science and accessibly written by botanists Mark Chase, Maarten Christenhusz, and Tom Mirenda, each entry in The Book of Orchids will entice researchers and orchid enthusiasts alike.
 
With stunning full-color images, The Book of Orchids is sure to become the go-to reference for these complex, alluring, and extraordinarily adaptable plants.
 
Table of Contents
Contents
Foreword

Introduction
Orchid evolution
Pollination
Symbiotic relationships
Uses of orchids
Orchidelirium

The orchids

Appendices
Glossary
Resources
Orchid classification
Index of common names
Index of scientific names
Acknowledgments
Review Quotes
Nature
"A luscious coffee-table tome."
Times Literary Supplement
"For pictures you could not do better than The Book of Orchids. . . . Clear, informative text. It is a superb production, reminding us of the astonishing diversity of these plants."
The Orchid Review
"Beautiful . . . It gives growers and lovers of orchids an insight into amazing plants that they may otherwise never have the good fortune to meet."
The American Gardener
"If you are looking for a compendium on these plants, with clean design and a fondness for common names, this hefty five-pound opus will do the trick. Together, [Christenhusz, Chase, and Mirenda] bring years of expertise, the latest authoritative research, and up-to-date nomenclature to this panoramic guide. The Book of Orchids is a worthy reference, especially for understanding and appreciating the diversity of these fascinating plants. The text is more dense than the uncluttered layout suggests, but that just means that you'll get lots of meat-and-potato fundamentals along with eye-catching dessert."
For more information, or to order this book, please visit https://press.uchicago.edu
Google preview here