---
Strategic Party Government
Why Winning Trumps Ideology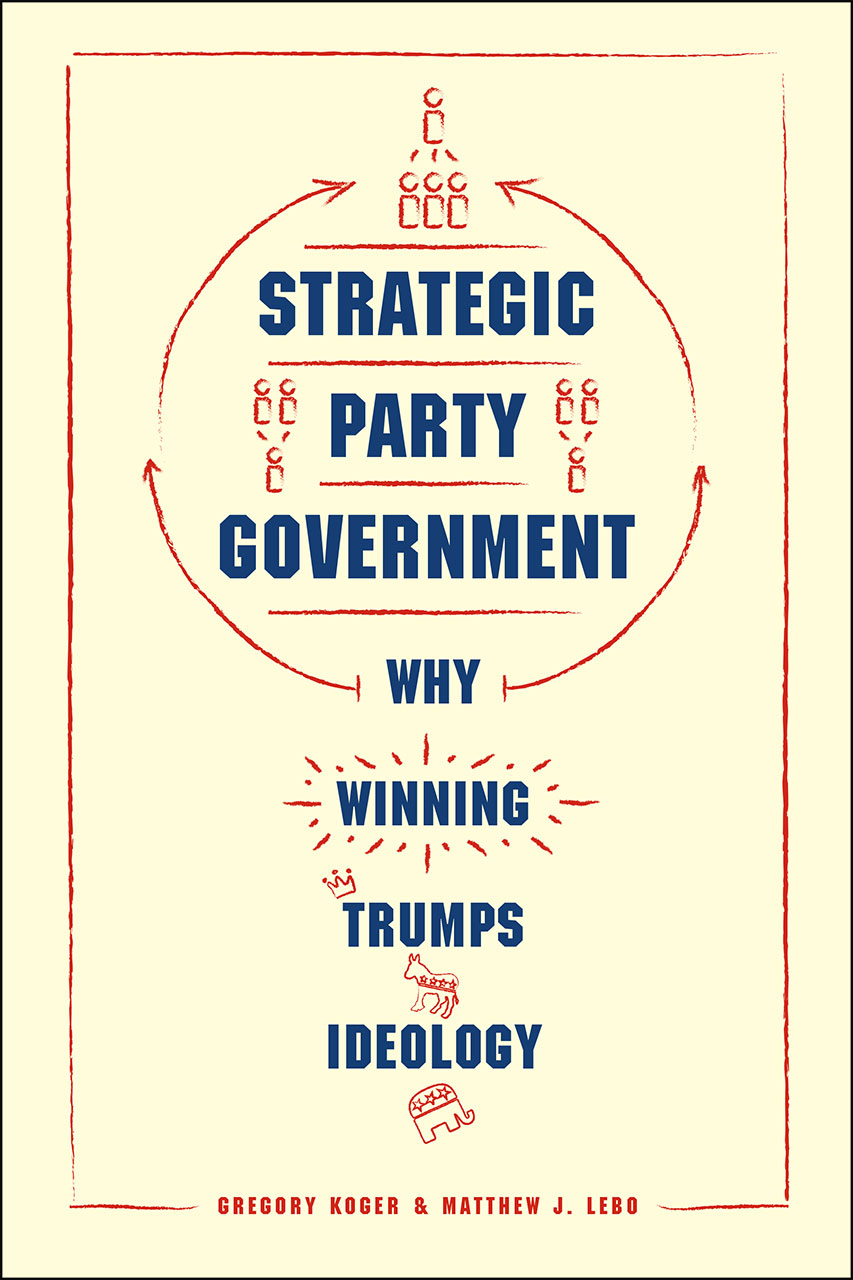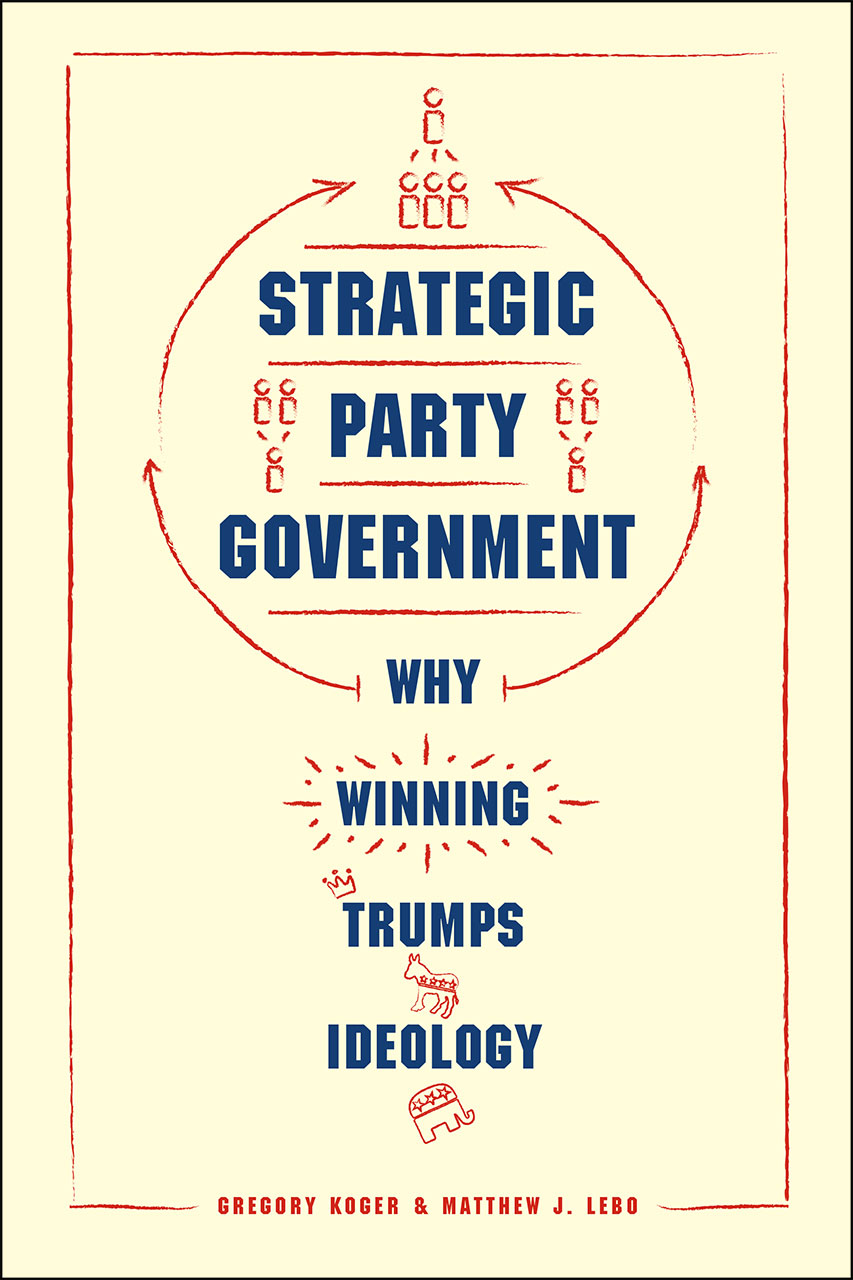 224 pages | 40 figures, 16 tables | 6 x 9 | © 2017
Why is Congress mired in partisan polarization? The conventional answer is that members of Congress and their constituencies fundamentally disagree with one other along ideological lines. But Gregory Koger and Matthew J. Lebo uncover a more compelling reason that today's political leaders devote so much time to conveying their party's positions, even at the expense of basic government functions: Both parties want to win elections.
In Strategic Party Government, Koger and Lebo argue that Congress is now primarily a forum for partisan competition. In order to avoid losing, legislators unite behind strong party leaders, even when they do not fully agree with the policies their party is advocating. They do so in the belief that party leaders and voters will reward them for winning—or at least trying to win—these legislative contests. And as the parties present increasingly united fronts, partisan competition intensifies and pressure continues to mount for a strong party-building strategy—despite considerable disagreement within the parties.

By bringing this powerful but underappreciated force in American politics to the forefront, Koger and Lebo provide a new interpretation of the problems facing Congress that is certain to reset the agenda for legislative studies.
 
Table of Contents
Contents
Preface
Chapter 1. Worst. Congress. Ever. Why?
Chapter 2. A Theory of Strategic Parties
Chapter 3. Microlevel Foundations: Do Citizens Dislike Partisanship or Extremism? (Coauthored with Everett Young)
Chapter 4. The Electoral Costs of Party Loyalty in Congress (Coauthored with Jamie Carson and Ellen Key)
Chapter 5. The Effects of Legislative Behavior on Aggregate Election Outcomes
Chapter 6. The Dynamics of Partisan Power
Chapter 7. Party Competition in Legislative Voting
Chapter 8. Conclusion
Notes
References
Index
Review Quotes
John W. Patty, University of Chicago
"Strategic Party Government represents a significant advance in the study of Congress. Koger and Lebo present a well-argued and persuasive theoretical perspective and provide a variety of new empirical angles on the classic question of how and why parties matter in Congress."
Kenneth A. Shepsle, Harvard University
"Koger and Lebo's emphasis on strategic parties synthesizes, indeed subsumes, existing approaches to legislative parties—conditional party government theory, cartel theory, and theories of vote buying. Their focus on existential motivations for legislative parties—the need  to win elections, district by district, and the aspiration to command legislative majorities—provides an essential connection between legislative politics and the electoral arena."
Survival
"[Koger and Lebo] seek to explain why Congress has become so polarized along partisan lines, arguing that this has been caused by individual legislators seeking to win elections by aligning themselves with strong party leaders, even if they personally disagree with elements of their parties' platforms."
 
For more information, or to order this book, please visit http://www.press.uchicago.edu
Google preview here