---
Looking for Strangers
The True Story of My Hidden Wartime Childhood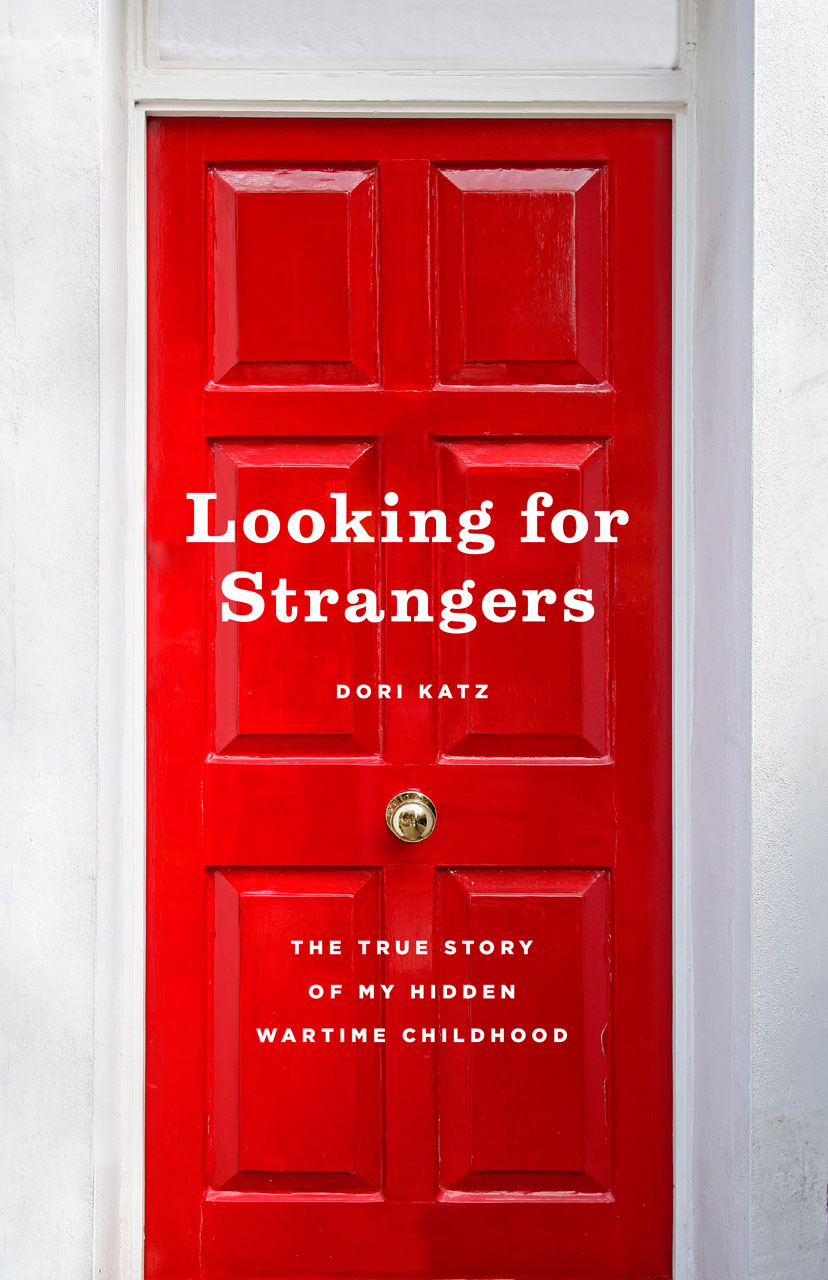 184 pages | 5 1/2 x 8 1/2 | © 2013
Dori Katz is a Jewish Holocaust survivor who thought that her lost memories of her childhood years in Belgium were irrecoverable. But after a chance viewing of a documentary about hidden children in German-occupied Belgium, she realized that she might, in fact, be able to unearth those years. Looking for Strangers is the deeply honest record of her attempt to do so, a detective story that unfolds through one of the most horrifying periods in history in an attempt to understand one's place within it.


In alternating chapters, Katz journeys into multiple pasts, setting details from her mother's stories that have captivated her throughout her life alongside an account of her own return to Belgium forty years later—against her mother's urgings—in search of greater clarity. She reconnects her sharp but fragmented memories: being sent by her mother in 1943, at the age of three, to live with a Catholic family under a Christian identity; then being given up, inexplicably, to an orphanage in the years immediately following the war. Only after that, amid postwar confusion, was she able to reconnect with her mother. Following this trail through Belgium to her past places of hiding, Katz eventually finds herself in San Francisco, speaking with a man who claimed to have known her father in Auschwitz—and thus known his end. Weighing many other stories from the people she meets along her way—all of whom seem to hold something back—she attempts to stitch thread after thread into a unified truth, to understand the countless motivations and circumstances that determined her remarkable life.


A story at once about self-discovery, the transformation of memory, a fraught mother-daughter relationship, and the oppression of millions, Looking for Strangers is a book of both historical insight and imaginative grasp. It is a book in which the past, through its very mystery, becomes alive, immediate—of the most urgent importance.
Jewish Book Council: National Jewish Book Award
Finalist

View
Recent Awards
page for more award winning books.
Booklist
"Spare, wry, frank about family conflict and loss, this searing memoir captures the immediacy of Dori's childhood experience, as well as her present-day guilt and ambivalence. . . . The commentary never denies the savage history."
Rachael Dreyer | Library Journal
"Katz has crafted a poignant memoir of her early years, spent hidden away with a Christian family in Nazi-occupied Belgium, but also of her later search as an adult for the family that kept her safe. . . . This compelling memoir explores the impact of unspeakably traumatic events on familial relationships and the development of identity."

Jerusalem Post
"Written in spare, deceptively simple prose, with the emotion just beneath the surface, Looking for Strangers is a powerful, poignant, and painfully honest memoir, and a meditation on laying claim to long suppressed, dimly understood, and conflicted memories and feelings. Looking for Strangers reminds us of the role of chance encounters, individual acts of cruelty and kindness, survival instincts, intelligence, and will during the Third Reich's reign in Europe."

James MacGregor Burns, author of Roosevelt: The Soldier of Freedom.
"This important mother-and-daughter memoir takes us to Belgium in 1942 and again in 1982 in search of a long-suppressed past. Written in a lucid and unsentimental style, it brings to life the effects of history's tragic events on the lives of ordinary people. A child hidden from the Nazis in World War II, Dori Katz has shaped her memories into a compelling, unflinching narrative. I highly recommend this short, touching book."
Susan Gubar, author of Poetry after Auschwitz
"A heartbreaking memoir of one child hidden from the Nazis: Dori Katz mourns the unfathomable fate of her father in Auschwitz, her tangled relationship with the mother who relinquished her in order to save her, and what it felt like being two little girls, one Jewish and the other Christian. Looking for Strangers will take its place as a classic in Holocaust literature."
Barbara L. Estrin, author of The American Love Lyric after Auschwitz and Hiroshima
"Looking for Strangers is absolutely compelling, both deeply personal and historically important, giving us a glimpse of a small aspect, overlooked in the larger chronicles, of Holocaust trauma and, at the same time, describing a quest that is at once incredibly brave and penetratingly honest. It is one of those rare memoirs, telling a story that is universal in its appeal and profound in its understanding."
Hidden Child Review
"What sets this Holocaust story apart is its compelling honesty in dealing with the family's wartime and postwar experiences and with thorny issues that are seldom discussed but exist in varying degrees within all families of survivors. . . . It took four decades for Dori Katz to return to Belgium and another few decades for her to write this story. We're so glad she did! Few Holocaust accounts delve as deeply as this one."
Contents
Preface
 
Introduction
As If It Were Yesterday, 1982
Jezów, 1918
Antwerp: A Wedding, 1938
Beersel, 1982
Antwerp: A Marriage, 1938
Brussels, 1942
Brussels, 1982
Close Calls, 1942
Astrid and Dori in Hiding, 1943
Jeanne, 1983
La Hulpe, 1982
San Francisco, 1985
Conclusion
 
Acknowledgments
For more information, or to order this book, please visit http://www.press.uchicago.edu
Google preview here