---
The Appian Way
Ghost Road, Queen of Roads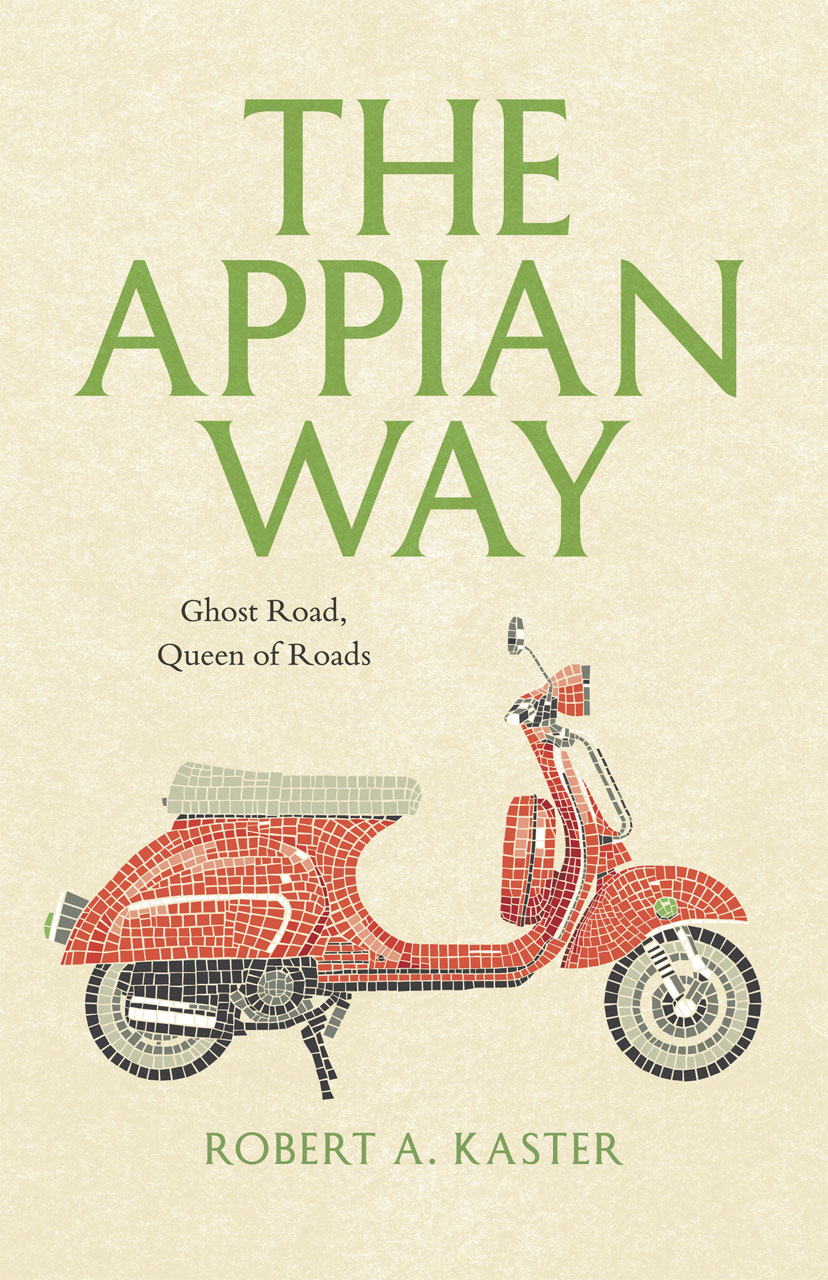 144 pages | 24 halftones, 3 line drawings | 5-1/2 x 8-1/2 | © 2012
The Roman poet Statius called the via Appia "the Queen of Roads," and for nearly a thousand years that description held true, as countless travelers trod its path from the center of Rome to the heel of Italy. Today, the road is all but gone, destroyed by time, neglect, and the incursions of modernity; to travel the Appian Way today is to be a seeker, and to walk in the footsteps of ghosts.

Our guide to those ghosts—and the layers of history they represent—is Robert A. Kaster. In The Appian Way, he brings a lifetime of studying Roman literature and history to his adventures along the ancient highway. A footsore Roman soldier pushing the imperial power south; craftsmen and farmers bringing their goods to the towns that lined the road; pious pilgrims headed to Jerusalem, using stage-by-stage directions we can still follow—all come to life once more as Kaster walks (and drives—and suffers car trouble) on what's left of the Appian Way. Other voices help him tell the story: Cicero, Goethe, Hawthorne, Dickens, James, and even Monty Python offer commentary, insight, and curmudgeonly grumbles, their voices blending like the ages of the road to create a telescopic, perhaps kaleidoscopic, view of present and past.

To stand on the remnants of the Via Appia today is to stand in the pathway of history. With The Appian Way, Kaster invites us to close our eyes and walk with him back in time, to the campaigns of Garibaldi, the revolt of Spartacus, and the glory days of Imperial Rome. No traveler will want to miss this fascinating journey.
Adrienne Mayor, author of  The Poison King: The Life and Legend of Mithradates, Rome's Deadliest Enemy
"Layer upon layer, Italy's storied past unfolds in Robert Kaster's captivating journey along the venerable Queen of Roads. I cannot imagine a more perfect guide to such a rich trove of ancient and modern memories. Illuminating, erudite, entertaining, and evocative."
Christopher Stray, author of Classical Dictionaries: Past, Present and Future
"Robert Kaster is well known to classical scholars for his combination of philological expertise and vivid historical imagination. In this delightful little book he brings his scholarship and his mastery of the art of exposition to a new genre, the travel book. At once historically informed, engagingly written, down to earth and vividly descriptive, The Appian Way brings the first great road of Europe to life and provides an informative and practical guide for other travelers."
Peter Stothard, author of On the Spartacus Road, A Journey through Ancient Italy
"How many Great Pyramids match the earth moved to make the greatest Roman road? Many more than you think—until you have read Robert Kaster's The Appian Way: Ghost Road, Queen of Roads, a work of erudite classical commentary as well as excellent advice for travelers today."—Peter Stothard, author of On the Spartacus Road, A Journey through Ancient Italy 
Edward Champlin, Princeton University
"Fascinated by Rome's greatest road as a monument to power, death, and remembrance, and determined to trace its path today, Kaster makes a first-rate guide through time and through space, through the layers of history and the jostling of diverse cultures from Rome to Brindisi, from Appius Claudius the Blind to Kurt Vonnegut. En route, travelers should award him 5 stars for the clarity of his exposition, the accuracy and concision of his lightly-worn erudition, and the charm and relevance of personal anecdotes and striking observations. Many books will lead you down the Appian Way, but this should be the one to start your journey."
Library Journal
"A wonderful preface for any traveler planning an outdoorsy day in Rome or, especially, a trip through southern Italy. Kaster's enthusiasm for the road and the people (past and present) who populate it is contagious."
For more information, or to order this book, please visit http://www.press.uchicago.edu
Google preview here