9781911604754
The Silent Heart of the Arts and Crafts Movement pulls back the curtain on the work of William Simmonds, an expert woodcarver, puppet maker, and one of the forgotten masters of the Arts and Crafts Movement. Simmonds worked in tandem with his wife, Eve, to construct puppets, eventually gaining notice as one of the leading practitioners of the form in Europe. Far less known, however, are his exquisite sculptures in pine, oak, and ebony, which he used to depict the animals and farm scenes of his beloved Cotswolds. Simmonds rubbed elbows with John Singer Sargent, E.H. Shepard, D.H. Lawrence, and the Barnsley brothers, and Jessica Douglas-Home's new book aims to establish his rightful position among the artistic luminaries of his time.
This story of an underappreciated master of the Arts and Crafts Movement—a movement which arose in response to an industrializing world—should have special resonance in light of the contemporary surge of interest in handmade goods and the rise of "maker culture" in our digital age.
Read More

about William Simmonds
Read Less

about William Simmonds
---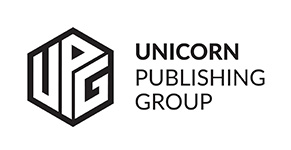 View all books from Unicorn Publishing Group
Reviews
"Douglas-Home's fascinating new biography of this elusive figure. . . . offers a marvellous wealth of detail, taking in Eve and William's background and social circle, William's unexpected war work, their startlingly catholic range of friendships and William's extraordinary successes in the 1920s and 1930s. . . . She writes lyrically of the landscape and atmosphere of the Golden Valley of Gloucestershire. . . . William Simmonds is an impressive achievement."
Literary Review
"Simmonds emerges as an enthralling figure . . . . [T]he level and variety of documentation is a biographer's dream. Jessica Douglas-Home makes full use of it, in elegant prose. We can follow his life, friendships, marriage, and artistic career in thrilling detail. . . . As a tribute to an unusual and gifted man, this book may have had a long gestation, but it's as much a masterpiece as the puppets."
New Criterion
"Jessica Douglas-Home's claim that [William Simmonds] is 'forgotten' is broadly true, since his name is rarely mentioned in the extensive literature on the Arts and Crafts movement published since [his death]. Now, using letters and diaries, she has vividly revealed his life story (and Eve's, too) in all its artistic, social and ideological detail."
The Art Newspapaer
"It can be difficult – even dishonest – to present a single figure as central to an artistic era. But in this book, Jessica Douglas-Home accomplishes the task convincingly. The Arts and Crafts movement, born in Britain, flourished around the turn of the 20th century and placed renewed emphasis on traditional craftsmanship in the decorative arts; in William Simmonds, it had an unassuming but essential participant. . . . Douglas-Home presents Simmonds' complicated biography, from his schooling at the National Art Training School (now the Royal College of Art in London) to his friendships with luminaries such as painter John Singer Sargent and writer D.H. Lawrence. She also lays out a strong case that, though Simmonds wasn't the most famous artist of his era, he nevertheless was its paragon."
American Craft
"The intertwining of nature, art, and small, delicately made people is the focus of this biography. . . . Through Simmonds's biography, we gain a better understanding of the systems of art teaching in fin-de-siècle Britain. And we can see more clearly the afterlives of pioneering Victorian artists."
Church Times
"Douglas-Home takes care to describe accurately places, people and events of Simmonds life, weaving a rich tapestry of Edwardian and early Twentieth Century life in England. Her touch is light and the book is a pleasure to read. . . . This biography is a wide-ranging, intelligent and fair assessment of the life and work of a much-respected English sculptor. Let us hope that this raises Simmonds's profile with the general public."
Alexander Adams Art
Be the first to know
Get the latest updates on new releases, special offers, and media highlights when you subscribe to our email lists!