9781851244478
Plants are an indispensable part of our everyday lives. From the coffee bean that gets roasted for our morning brew to the grasses that feed the animals we eat to the rubber tree that provides the raw materials used in the tires of our cars, we depend on plants for nearly every aspect of our lives.
           
With What Have Plants Ever Done for Us?, Stephen Harris takes readers step by chronological step through the role of plants in the rise of the Western world, with sojourns through the history of trade, travel, politics, chemistry, and medicine. Plants are our most important food source. Some, such as barley, have been staples since the earliest times. Others, like the oil palm, are relative newcomers to the Western world. Over time, the ways we use some plants has also dramatically changed: Beets, a familiar sight on the dinner plate, were once thought to be an effective treatment for leprosy and now show significant promise as a sustainable biofuel. What, one wonders, might the future thus hold for the mandrake or woad? Plants have also held potent cures to some of our most prevalent diseases. An extract from the bark of the yew tree, for instance, is commonly used in the treatment of cancer.
           
Wide-ranging and thoroughly engaging, What Have Plants Ever Done for Us? will help readers cultivate a deeper appreciation for our branched and rooted friends who ask little in return for their vast contributions save for a little care and water.
Read More

about What Have Plants Ever Done for Us?
Read Less

about What Have Plants Ever Done for Us?
---
272 pages | 50 halftones | 5 x 8 1/2 | © 2015
Biological Sciences: Botany
---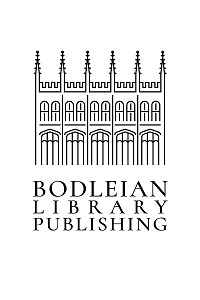 View all books from Bodleian Library Publishing
Reviews
"Plant scientists such as Harris are a rare breed in Britain these days. Yet their work is as important as ever."
Times (UK)
Back to top
Table of Contents
Introduction

The Plants
Barley
Mandrake
Beets
Opium poppy
Brassicas
Cannabis
Bread Wheat
Broad bean
Alliums
Pea
Olive
Grape
Papyrus
Yew
Rose
Pines
Reeds
Oak
Apple
Pepper
Carrot
Woad
Citrus
Nutmeg
White mulberry
Tobacco
Tulip
Chilli
Guinine
Cocoa
Potato
Tomato
Coffee
Maize
Pineapple
Smooth meadow grass
Lycopods
Cotton
Sugar Cane
Coconut
Rice
Tea
Ragwort
Banana
Rubber
Sunflower
Oil palm
Soya
Corncockle
Thale cress

Notes
Further Reading
Index

Read More

about table of contents
Read Less

about table of contents
Be the first to know
Get the latest updates on new releases, special offers, and media highlights when you subscribe to our email lists!