Distributed for Unicorn Publishing Group
Shepherds, Sheep, Hirelings and Wolves
An Anthology of Christian Currents in English Life since 550 AD
9781912690992
Distributed for Unicorn Publishing Group
Shepherds, Sheep, Hirelings and Wolves
An Anthology of Christian Currents in English Life since 550 AD
A fresh, wide-ranging collection that charts English Christianity's historical path from the sixth century to the present

For many today, the Christian church stands picturesquely in the background of modern life, yet its time-honored place remains firmly in the foreground, woven into the fabric of English society and culture over thousands of years. Though the church itself may have faded from view, its legacy is everywhere. This edited collection brings its past to life, exploring what it has stood for, what it has achieved, and the upheavals it has caused.

Tracing English Christianity from its pioneering origins through the flowerings of the Enlightenment and up to the uncertain age of the present, this collection tells the still-unfolding story of a religion as told by its saints and sinners, dignitaries and dissidents, shrewd observers, and ordinary parishioners.
Read More

about Shepherds, Sheep, Hirelings and Wolves
Read Less

about Shepherds, Sheep, Hirelings and Wolves
---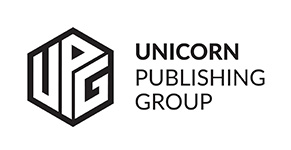 View all books from Unicorn Publishing Group
Reviews
"A wonderful serendipitous collection of the writings of contemporaries about the Church in England from AD 550 till the present day. . . . The book provides a vivid warts-and-all portrait of the nature of religious experience and custom in an established church. As the Roman Catholic Church and the Anglican Church grow closer in an increasingly atheistic world, I regard this book as useful reading for us English Catholics, indeed, for any English-speaking Catholics to understand what has formed the mentality of the established church and its offshoots in England. . . . One of the many charms of the book is encountering works by names one knows little of like William of Malmesbury, and unknown works by names one knows very well; there are many contributions from 19th-century authors. The book is highly educational if one reads it from cover to cover, and very entertaining to dip into to pick out a selection of its gems."
Septimus Waugh | Catholic Herald (UK)
"This is a brilliantly chosen anthology, from the inventive Gildas to the enchanting Betjeman, and is a perfect complement for the 'built word' of church architecture. A total delight."
Simon Jenkins, author of England's Thousand Best Churches
Be the first to know
Get the latest updates on new releases, special offers, and media highlights when you subscribe to our email lists!