9781910787427
Slow Growth provides an accessible introduction to the art of landscape architecture. Ideas and techniques of naturalistic landscape design are explored in eleven chapters, which are illustrated by Hal Moggridge's renderings of many of his projects.
 
The book begins by discussing the human response to landscape and to being outdoors in the British Isles and explores examples of design organized by an understanding of how people move on foot. Moggridge then examines eighteenth century English landscape style through a series of historic restoration projects, followed by twentieth-century projects for rural parks and lakes. The book also includes analysis of urban views and skylines and how these can be safeguarded. The broad scope of Slow Growth will make it an indispensable overview of key issues in landscape design.
 
Read More

about Slow Growth
Read Less

about Slow Growth
---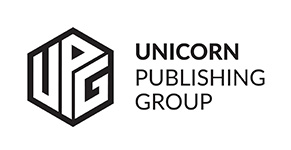 View all books from Unicorn Publishing Group
Back to top
Table of Contents
Introduction
Naturalistic Landscape Design
Chapter 1
People Out of Doors
Visiting landscape
Social activities
Egalitarianism
Urban parkland
Spacious outdoor behaviour
Children out of doors
The green agenda for mental health
Chapter 2
Perception of Landscape
Outdoor space and little humans
Sensory responses
The mechanism of seeing
The geometry of views
Forecasting visual impact of structures
The modern picturesque
Modern landscape design
Chapter 3
Microclimates in Britain
The climate of the British Isles
Regional climatic variety
Sunlight and shadow
Shelter from wind
Rainwater Outdoors in the British Isles
Chapter 4
Movement through Landscape on Foot
Movement routes
Parking cars
National Botanic Garden of Wales, Carmarthenshire
Aberglasney, Carmarthenshire
Wisley, Surrey
The Serpentine Lido, Hyde Park, London
Rural footpaths: Kynance Cove, Cornwall
Chapter 5
Restoring Eighteenth-Century Designed Landscapes
The 'English landscape style'
On restoring English landscape parks
Castle Hill Park, Devon
Rousham Garden, Oxfordshire
Lancelot 'Capability' Brown
Croome Court, Worcestershire
The design of still water
Chillington Park, Staffordshire
Blenheim Park, Oxfordshire
Cadland, Hampshire
Summary
Chapter 6
Rural Parks and Lakes in the Twentieth Century
Campden House, Gloucestershire
Castletown Cox, Ireland
Testbourne, Hampshire
Reservoirs
Brenig reservoir, Mynydd Hiraethog, Denbighshire
Roadford reservoir, Devon
A pumped storage project at Tintwistle and the Dark Peak 'wilderness'
Flood plain schemes: Wallingford Arts Park Gallery, Oxfordshire, and Schloss Rheda sidestream, Germany
Chapter 7
Mistaken for Nature
The natural environment
Knole Park, Kent
Parc Dinefwr, Carmarthenshire
Trees
Garth Foel
Vernacular landscape
Natural beauty
Chapter 8
Holes and Hills
Contemporary needs
Holes
Glensanda, Loch Linnhe, West Scotland
Quarries for Hepworth;s, Yorkshire
Quarries for Castle Cement: Bellman near Clitheroe, Lancashire, and Ketton, Rutland
Hills
Gale Common Hill, near Selby, Yorkshire
Pitstone Quarry 2, Buckinghamshire
New Underground Operations Centre, Bradenham, Buckinghamshire
University mounts at York University and UEA
Chapter 9
Artworks and Buildings in Landscape
White Horse Hill, Berkshire Downs
The Freud statue in Hampstead
Visiting Stonehenge, Wiltshire
Resotration of cairns and tumuli at Llyn Brenig
Landscape dynamics of buildings
Building with the ground: Mousyiri and the New House, Shilton
Building in the ground: Youlbury House; the Serpentine Gallery; University of York
Ebrington Tower, Castle Hill Park, Devon
Chapter 10
Urban Skylines and Views
Open skies over cities
The Edinburgh study of skylines and views
Key features of long views
Selection of viewpoints in Edinburgh
Geometric analysis
Conclusion of Edinburgh skyline study
New building respecting the context of Edinburgh
The sky above London
Middle distance views of the dome of St Paul's
Long-distance viewing corridors across London
Design of the sky space around St James's Park, London
The view of Horse Guards from St James's Park bridge
Falsification by designations and images
Secluded urban parkland and open sky- sky contour plan
Chapter 11
Cities as Urban Landscape
Cities as landscape
Cities related to mountains and hills
Cities related to water
Urban parks and spaces
Inner London's Royal Parks – their value and history
Modest interventions in London's inner Royal Parks
Notes
Colvin & Moggridge projects illustrated
Index
Acknowledgements
 
Read More

about table of contents
Read Less

about table of contents
Be the first to know
Get the latest updates on new releases, special offers, and media highlights when you subscribe to our email lists!