---
The Secure and the Dispossessed
How the Military and Corporations Are Shaping a Climate-Changed World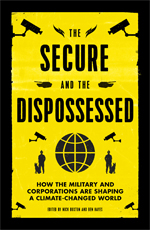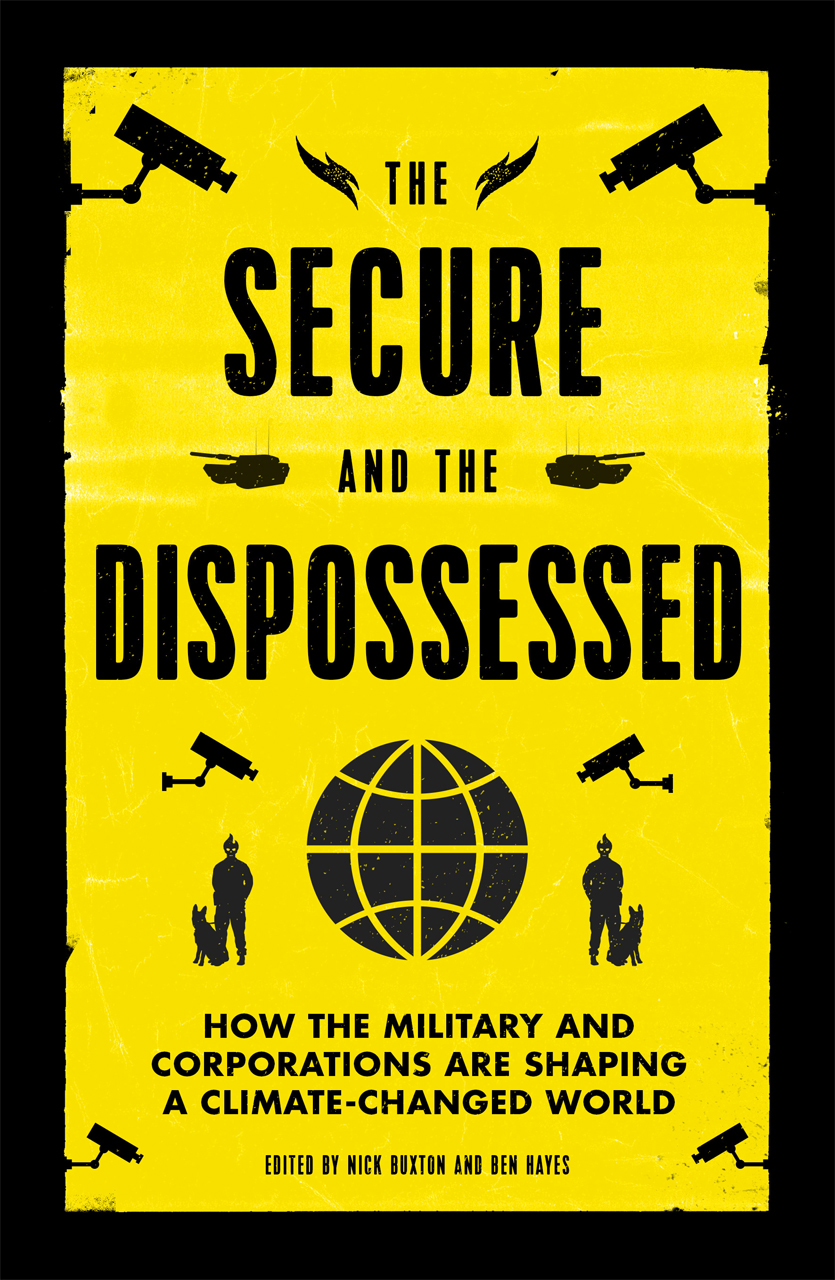 Click
here
for a book trailer
248 pages | 3 x 6 | © 2015
While ecologists and environmentalists view the melting of the polar ice caps as a dire and threatening effect of climate change, many business and political leaders see emerging opportunity, as a result of newly accessible oil and gas fields. As the contributors to The Secure and the Dispossessed reveal, the ongoing environmental transitions raise a host of complicated questions about global assets and resources as well as dangerous opportunism.
 
The Secure and the Dispossessed gathers together essays by high-profile journalists, academics, and activists, including Christian Parenti, Nafeez Ahmed, and policy analyst Oscar Reyes. They offer a close and critical guide to questions about climate change, showing how they converge with questions about international security and global economic power, as new natural resources become available. This book is an essential guide to the key environmental and political debates which will shape future policies and elections: how managing the world's supply of oil and gas can be squared with the environmental impact of our continued reliance on those very same fossil fuels.
Table of Contents
Contents
Foreword by Susan George

Introduction: Security for whom in a time of climate crisis?
Ben Hayes and Nick Buxton

Chapter 1: The Catastrophic Convergence: Militarism, neoliberalism and climate change
Christian Parenti

Chapter 2: Colonising the future: Climate change and International security strategies
Ben Hayes

Chapter 3: Climate change Inc. How TNCs are managing risk and preparing to profit in a world of runaway climate change
Oscar Reyes

Chapter 4: A permanent state of emergency: Civil contingencies, risk management and human rights
Nafeez Ahmed, Ben Hayes and Nick Buxton

Chapter 5: From refugee protection to militarised exclusion: what future for 'climate refugees'?
Steve Wright, April Humble and Ben Hayes

Chapter 6: The fix is in: (Geo)engineering our way out of the climate crisis?
Kathy Jo Wetter and Silvia Ribeiro, Etc Group

Chapter 7: Greenwashing death: Climate change and the arms trade
Mark Akkerman

Chapter 8: Sowing insecurity: Food and agriculture in a time of climate crisis
Zoe W. Brent, Nick Buxton and Annie Shattuck

Chapter 9: In deep water: Confronting the climate and water crises
Mary Ann Manahan

Chapter 10: Power to the people: rethinking energy security
Emma Hughes and the Platform Collective

Conclusion: Finding security in a climate-changed world
Ben Hayes and Nick Buxton

Notes on contributors
Index

Review Quotes
Bill McKibben, author of The End of Nature
"We're at a crucial moment. We can deal with the climate crisis either as a moment to build new global unity, or to further divide the planet between wealthy, profiteering elites and everyone else. This book will help you understand the possibilities, and hopefully move you to join the fight for justice."

Counterpunch
"If you want further evidence of the elite insanity that is driving military and corporate interests to perceive the climate catastrophe as an opportunity to extend their control over people and resources and to maximise profits while doing so, then you do not need to go past this book. In nauseatingly documented detail, the authors clearly spell out the challenges we face in resisting elite-driven violence while also intelligently responding to a crisis of unprecedented magnitude. For this reason, The Secure and the Dispossessed is invaluable."
 
John Vidal, Environment Editor, Guardian
"A tremendous book that shows how the few intend to profit from climate change and how the many can stop it happening."

Simon Dalby, Balsillie School of International Affairs
"This book is a must read for anyone concerned to secure ecological futures for more than just the rich and powerful few in the global system."

Fred Pearce, environment consultant, New Scientist
"As this riveting analysis makes clear, climate change will have winners as well as losers.  This is far too important to be left to the scientists."
Kim Stanley Robinson
"Among the books that attempt to model the coming century, this one stands out for its sense of plausibility and danger. It examines several current trends in our responses to climate change, which if combined would result in a bad result, a kind of oligarchic police state, imposed in the hope of avoiding chaos by extending capitalist hegemony. This will not work, and yet powerful forces are advocating for it rather than imagining and working for a more just, resilient, and democratic way forward. All the processes analyzed here are already happening now, making this book a crucial contribution to our cognitive mapping and our ability to form a better plan."

For more information, or to order this book, please visit https://www.press.uchicago.edu
Google preview here