9781912690381
By integrating contemporary photography with historical periods and settings around the world, Fran Forman creates a world of illusion. Upon closer inspection, elements of her work that appear ordinary suggest an underlying tension and an aura of mystery. A collection of more than 100 of Forman's photo-paintings, The Rest Between Two Notes: Selected Works explores life's liminal and in-between moments—coming and leaving; innocence and confidence; shadow and light; night and day; absence and connection; loss and longing; not quite the past and not yet the future. Portals, both real and metaphorical, frequent her layered, complex, and often dark, dreamlike images.

Forman, a photographic and mixed-media artist of international renown, is recognized for her strong, harmonious compositions and her explosive use of color, light, and shadow. Expressed in the diffused colors of twilight and chiaroscuro, her images blur the boundaries between photography, late Renaissance painting, and film noir. In the same way a cinematographer writes a narrative with movement and sound, Forman tells her story with still images, giving them power through their position and relationships to one another. These relationships speak loudly in her work, eliciting in the viewer emotions of desire, vulnerability, and a desperate longing for connection.
Read More

about The Rest Between Two Notes
Read Less

about The Rest Between Two Notes
---
224 pages | 100 color plates | 11 x 11
Art: Photography
---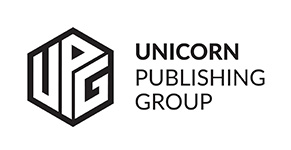 View all books from Unicorn Publishing Group
Reviews
"The American photographer displays haunting and whimsical photo-paintings rich in colour and metaphor. . . . Forman's photomontages are distinctly cinematic. . . . Her book invites readers to weave narratives across images and chapters. Her magical realist collages are heavy with a sense of mystery: we rarely know what a model is looking at, what unites specific objects, what something is and why it is out of focus. . . . Her use of animals, costumes, weather, and magic surprise and delight; nothing is obvious or expected."
British Journal of Photography
"The additive nature of conjuring a reality from various visual sources, and masterfully blending them into works of art is dreamlike and evocative. Her intuitive visual stories are arresting. The Rest Between Two Notes lends itself well to the lyrical and musical metaphor that there is just as much importance to the silence as there is to the notes played or sung. Or in Forman's case, the color or hue added to a visual void."
F-Stop Magazine
"A tour de force monograph. . . . Her substantial new book moves the work into a realm of richly colored capacious photo-paintings that explore space in a new way, leaving room for liminal and psychological moments and for the imagination to create stories of what might be. The compositions are dreamlike, filled with shadow and light and color, with figures that appear as if in dreams, moving through space with a sense of mystery. Fran finds inspiration in Caravaggio's light intensive portraits, Edward Hopper's use of light and shadow, the surrealism of Duane Michaels, the constructed tableaux of Gregory Crewdson, and cinematographers who employ light and shadow to increase tension, such as Michael Haneke, Errol Morris, and Dario Argento."
LENSCRATCH
Be the first to know
Get the latest updates on new releases, special offers, and media highlights when you subscribe to our email lists!