 Distributed for Black Rose Books
Roadblocks To Equality
Women Challenging Boundaries
9781551643168
Distributed for Black Rose Books
Roadblocks To Equality
Women Challenging Boundaries
Covering a wide range of topics, and dealing with real-life issues, these international contributors, who are both male and female and who cross a variety of boundaries - social, cultural and political - examine various dimensions of women's lived experiences so that they might address the challenges that arise from women's contemporary struggles in relation to globalization, human rights and their place in a political economy. Divided into four sections, each section includes an introductory essay, and then each chapter recaps some of the history of the given issue before going on to examine its current status. Essay topics include: women in the workplace and their push toward wage equity; support for working mothers and the importance of universal, affordable childcare; women in academia and women in politics; aging as a gendered experience and why aging and women's activism matter and the importance of story-telling; the experiences of girls where the presence of feminism in their lives is, and has been, taken for granted; how women have been perceived by advertisers and how they have been represented in the media; the international sex trade, pornography and the question of men's responsibility; and women and human rights, both in a local, and in a global, context.
Read More

about Roadblocks To Equality
Read Less

about Roadblocks To Equality
---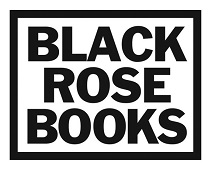 View all books from Black Rose Books
Back to top
Table of Contents
Table of Contents Dedication ix Acknowledgments x Preface xi Notes on the Contributors xiii WOMEN AND POLITICAL ECONOMY An Introduction - Tanya Terzis Chapter One Enforcing Boundaries: Managing the Separation of Public Economy and Privatized Care Work - Sylvia Hale Chapter Two $7/Day, $7/Hour, 7 Days a Week: Juggling Commutes, Low-waged Shift Work and Child Care in a Changing ('New) Economy - Patrizia Albanese Chapter Three Ripping in Half: A Political Economy of Women's Everyday Lives - Susan Bryant WOMEN AND THE CULTURE INDUSTRY An Introduction - Natalie Dias Chapter Four Consuming Desires: Reflections on Women and Advertising - Michele Martin and Kathleen Gotts Chapter Five Invisible Ink: Women and Global Communications - Nancy Snow Chapter Six Just Prudes? Feminism, Pornography and Men's Responsibility - Robert Jensen WOMEN, VIOLENCE AND HUMAN RIGHTS An Introduction - Anna Miroslawa Wilk and Jeffery Klaehn Chapter Seven Globalization and the Sex Industry, Violence and Commodification of Human Beings - Richard Poulin Chapter Eight Custom Against Women - Michael Parenti Chapter Nine Marc Lepine and Me: What I Learned from the Montreal Massacre - Peter Eglin Chapter Ten Women's Experiences of Separation/Divorce Sexual Assault in Rural Ohio - Walter S. DeKeseredy, Danielle Fagen, Mandy Hall and Martin D. Schwartz POLITICS, KNOWLEDGE AND AGE An Introduction - Neetin Kals Chapter Eleven The Raging Grannies: Meddlesome Crones Protest with Wit and Flair - Carole Roy Chapter Twelve Crossing Borders of the Mind: Women in Higher Education - Jocey Quinn Chapter Thirteen Girl-Method: Placing Girl-Centred Research Methodologies on the Map of Girlhood Studies - Claudia Mitchell and Jacqui Reid-Walsh
Read More

about table of contents
Read Less

about table of contents
Be the first to know
Get the latest updates on new releases, special offers, and media highlights when you subscribe to our email lists!