Distributed for Black Rose Books
The Perils of Invention
Lying, Technology, and the Human Condition
9781551647616
9781551647630
Distributed for Black Rose Books
The Perils of Invention
Lying, Technology, and the Human Condition
Hannah Arendt (1906–1975) is the leading thinker of politics and the humanities in the modern era and continues to draw widespread attention. No other scholar so enrages and engages citizens and scholars from all political persuasions, all the while insisting on human dignity, providing a clear voice against totalitarianism, and defending freedom with extraordinary intelligence and courage. An activist and thinker whose work resists simple categorization, Arendt writes with a stunning lucidity that resonates with intellectuals and the reading public alike. Her writing continues to delight and inspire, even as she asks us to confront the most haunting questions of our time.

These twelve essays are based on talks originally given at three Hannah Arendt Center Conferences: "Human Being in an Inhuman Age," "Lying and Politics," and "Truthtelling: Democracy in an Age without Facts." The authors have diverse backgrounds—Arendt scholars, public intellectuals, novelists, journalists, and businesspeople—and include Lewis Lapham, Nicholson Baker, George Kateb, Marianne Constable, Patchen Markell, and Peg Birmingham. These essays are based on oral lectures that make Arendt's thinking as accessible as it is potent.
Read More

about The Perils of Invention
Read Less

about The Perils of Invention
---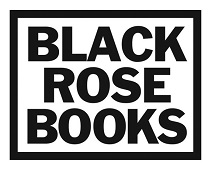 View all books from Black Rose Books
Back to top
Table of Contents
IntroductionThe Singularity and the Human Condition by Roger Berkowitz Pt 1 - Truthtelling Is Lying a Political Virtue? by Uday Singh Mehta Democracy and Untruth by George Kateb Word Order by Lewis Lapham Show Me the Birth Certificate! How America's Internet-Enabled Conspiracist Media Culture Is Destroying American Politics by Jonathan Kay Why Are We So Matter of Fact about the Facts? by Peg Birmingham When Telling the Truth Demands Courage by Wolfgang Heuer Arendt's Eichmann: Murderer, Idealist, Clown by Jerome Kohn Pt. 2 - Human Being in an Inhuman AgeHuman Being in an Inhuman Age by Roger Berkowitz Martin Heidegger and Giinther Anders on Technology: On Ray Kurzweil, Fritz Lang, and Transhumanism by Babette Babich Some Notes on How We Should Imagine Human Beings in an Inhuman Age by Rob Rieman Machines by Nicholson Baker The Rhetoric of Sustainability: Human, All Too Human by Marianne Constable
Read More

about table of contents
Read Less

about table of contents
Be the first to know
Get the latest updates on new releases, special offers, and media highlights when you subscribe to our email lists!