Distributed for Black Rose Books
One God: The Political and Moral Philosophy of Western Civilization
The Political and Moral Philosophy of Western Civilization
9781551642109
9781551642116
Distributed for Black Rose Books
One God: The Political and Moral Philosophy of Western Civilization
The Political and Moral Philosophy of Western Civilization
Half of the world's most dangerous terrorist groups claim religion as their motivation. How can the word of God sanction acts of terror against human beings? How can violence become a sacred duty? This wide-ranging and insightful book asks one of the most important and perplexing questions of our age: Why do religious people commit violent acts in the name of their god, taking the lives of innocent victims and terrorizing entire populations? One God evaluates the political and moral theory contained within the sacred books of three great religions: that of the Jews, the Christians and the Muslims. It focuses on monotheism and its observable social consequences, particularly in pluralistic societies, and argues that the text supplies not only the ideology but also the motivation and organizational structure for the perpetrators of violent acts. By presenting excepts from the Old Testament, the New Testament and the Koran, Lorca lets the text speak for itself. With clarity and vigor, he convincingly shows how and why a faith in one God can unite people in great or terrible undertakings: to convert others to faith and to struggle for justice or to unite them for crusades and bloody persecutions. This book is not an attempt to explain religion, nor does it propose to argue for or against the existence of God(s). A sweeping social history of religion, One God shows how the great monotheisms shaped the past and created the modern world. It is a major contribution to the sociology of religion that makes a forceful argument regarding the consequences of religious beliefs.
Read More

about One God: The Political and Moral Philosophy of Western Civilization
Read Less

about One God: The Political and Moral Philosophy of Western Civilization
---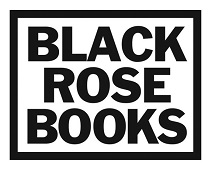 View all books from Black Rose Books
Back to top
Table of Contents
Table of Contents/ Preface/ Introductory Remarks/ PART ONE: THE OLD TESTAMENT (Pentateuch)/ Chapter 1. Genesis/ Chapter 2. Exodus/ Chapter 3. Leviticus/ Chapter 4. Numbers/ Chapter 5. Deuteronomy/ PART TWO: THE NEW TESTAMENT/ Chapter 6. Matthew's Gospel/ Chapter 7. Mark's Gospel/ Chapter 8. Luke's Gospel/ Chapter 9. John's Gospel/ Chapter 10. The Acts/ Chapter 11. Pauline Epistles/ Chapter 12. General Epistles/ Chapter 13.Revelation/ PART THREE: THE KORAN/ Chapter 14. Suras 1-2/ Chapter 15. Suras 3-4; and 24, 33, 58, 65, 66/ Chapter 16. Suras 5-9/ Chapter 17. Suras 10-24/ Chapter 18. Suras 25-56/ Chapter 19. Suras 57-114/ Concluding Notes/ Bibliography
Read More

about table of contents
Read Less

about table of contents
Be the first to know
Get the latest updates on new releases, special offers, and media highlights when you subscribe to our email lists!