9781910787113
The burning of a book is recognizably powerful action—a fiery rejection of an ideology or a declaration of a text's moral offense. But, since the invention of the printing press in the sixteenth century, the act of burning a book has become mostly symbolic—very rarely can a book's content be expunged from the written record. In this heavily illustrated book, Kenneth Baker offers an enlightening history of the practice of book burning, often by desperate regimes, dictators, and religious fanatics eager to suppress revolutionaries, warn dissenters, or rally the faithful.

In On the Burning of Books, Baker explores famous moments throughout history when books have been burnt for political, religious, or personal reasons. Included among his investigations are stories from ancient China to the Nazis, from George Orwell's Animal Farm to Salman Rushdie's The Satanic Verses, from Chairman Mao to the Spanish destruction of the Aztec civilization. Baker describes Samuel Pepys burning an erotic novel, and the personal fires of Lord Byron's memoirs, Dickens's letters, Hardy's poems, and Philip Larkin's diaries. Alongside these many examples are chapters on accidental book burning—and even lucky escapes.

A book that celebrates the authority and influence of the written word by examining many instances of society's attempt to suppress it, On the Burning of Books will be a work to be cherished—and kept far from flame.
 
Read More

about On the Burning of Books
Read Less

about On the Burning of Books
---
256 pages | 60 color plates | 6 1/2 x 9 1/2 | © 2016  
History: General History
---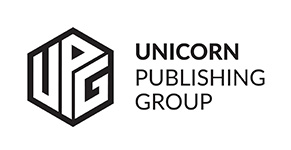 View all books from Unicorn Publishing Group
Reviews
"Lavishly illustrated and engagingly written." 
Times Literary Supplement
"The torching of paper and boards may turn manuscripts and books into ashes, but as Baker shows, the words, thoughts, ideas, and feelings that censors hoped to destroy often live on, even gaining power. An illuminating and thought-provoking book about the role books have played in social turmoil."
Booklist
"Lavish illustrations...elegant prose. On the Burning of Books wears its scholarship lightly. Baker's compendium of punchy, textual-pictorial examples covers the ground from Caliph Omar, destroyer of the Library of Alexandria, Goebbels's 'bibliocaust', Bomber Harris's fiery raids on Leipsig and Dresden, and the Bradford protestors who tied a copy of The Satanic Verses to a stake and tried to incinerate it. Baker's book is irresistible for the things one didn't know."
Spectator
"On the Burning of Books is an informative book on a hot topic. [A] sumptuously illustrated survey of book burning and book censorship through the ages."
New Statesman
"[An] inspiring history, testament to the brave and raspberry to intolerance."
The Times
"Baker's account of books burnt down the ages 'for political, religious or personal reasons' is frighteningly pertinent and apposite. As Baker explains in his directly and devastatingly written survey, the impetus for arson and intimidation goes back to earliest times, and even this venerable newspaper hasn't been immune....The lesson of On The Burning Of Books is that the destruction goes on - plenty of bonfires are reaching Fahrenheit 451, the temperature at which, as Ray Bradbury said, books burst into flame."
Daily Mail
"Richly illustrated and printed on high quality art paper, this book is a delectable treat for lovers of literature, history and many other disciplines besides."
The Commonwealth Lawyer
"There are many studies in print about book burning and censorship, but none as even tempered and sanguine as Baker's On the Burning of Books. Its brisk accounts and handsome design signify the bibliophile's last laugh and stylish confidence that books ultimately prevail. Furthermore, he widens his lens to include a range of motives for burning – that is, while every book destroyed is a book unloved, some burners act for reasons other than ideological cleansing. Baker's pleasure in narrating the anecdotes is his book's secret sauce. On the Burning of Books is gorgeous, its photography of authors and artifacts generously displayed."
On the Seawall
Be the first to know
Get the latest updates on new releases, special offers, and media highlights when you subscribe to our email lists!