---
Overwinter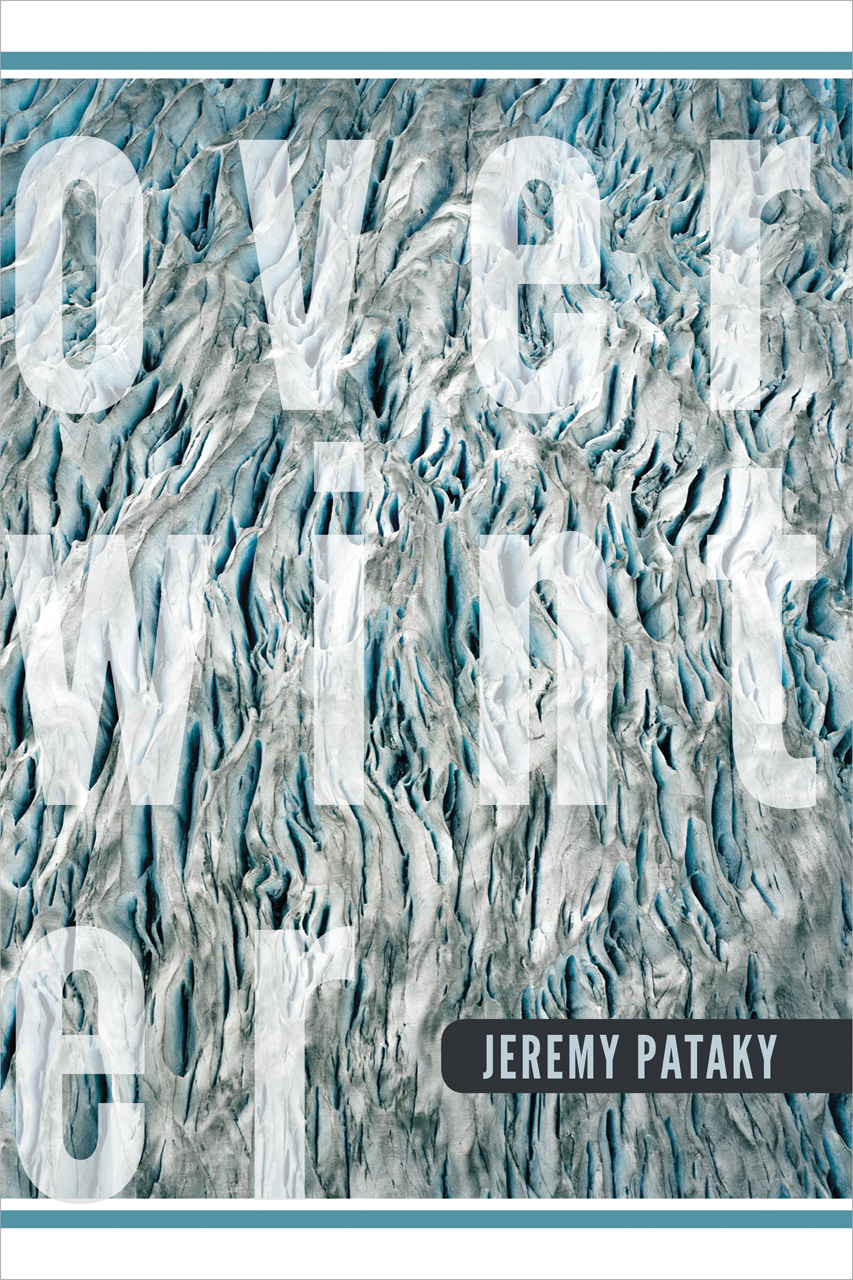 60 pages | 6 x 9 | © 2015
A debut collection from an exciting new voice in Alaska poetry, Overwinter reconciles the natural quiet of wilderness with the clamor of built environments. Jeremy Pataky's migration between Anchorage and Wrangell-St. Elias National Park inspires these poems that connect urban to rural. This duality permeates Overwinter. Moments are at turns fevered or serene. The familial and romantic are measured against the wildness of the Far North. Empty spaces bring both solace and loneliness in full. Past loves haunt the present, surviving in the spaces sculpted by language.
Table of Contents
Contents
I.
Five Parts
Manual Labor in the Era of Delinquent Weather
We Were Explorers Once
Then to Now
Reasons for a Long Stay
Antidote
Wood Heat
Runoff
 
II.
A Brief History of Landing Here
The Particulars of the Built Environment
Counting Down to a Destination within Bliss
Barometric Pressure
Here We Are
Fire in the Succession Zones
From Here You Seem a Braided River
Screen
Aural
 
III.
Fata Morgana
 
IV.
Surveying
Contemplation, Composition, Interpretation
Modernity
How the Mistress, Distressed, Insinuated Herself into Place
Succession
In Review
Field Work
 
V.
After This Life
Address from a Far-off Hill
Trash Burning
The Smallest Ice Age
Inroad
Ablation Zone
Traverse
Thumbnail Spring Song
Sky Behind Weather
Steeped
The Wild Dead
 
Acknowledgements
Review Quotes
Dan Beachy-Quick, author of a Circle's Apprentice and A Whaler's Dictionary
"Emerson suggests that 'genius is the activity that repairs the decay of things.' Such genius is at work in Pataky's debut, Overwinter. . . . [It's] a book that makes of the heart's affections a myriad world, where presence and absence intertwine, and the poet is no more than faithful recorder of difficulty and wonder."
Anchorage Press
"In a word, Overwinter is about life. Maybe not everyone's life in entirety, but aspects—small details—are related through the eons-long relationship between man and nature. . . . There is much of this introspection and observation, and while it deals with concerns of Alaskan life there is also something for a broader readership in these poems. There's something for anyone that is willing to still their mind, listen and look."
NewPages
"Pataky's debut poetry collection, examines the speaker's isolation and solace in the vast, untamed nature of the Alaskan wilderness. Throughout the collection, the speaker spends his time between a developed city, with its electricity and human companionship, and the natural Alaskan landscape filled with its braided streams, unpredictable wildlife, and endless illusions of light and depth."
For more information, or to order this book, please visit https://press.uchicago.edu
Google preview here