Distributed for Black Rose Books
Mind Abuse
Media Violence and Its Threat to Democracy
New Edition
9781551647326
9781551647333
9781551647340
Distributed for Black Rose Books
Mind Abuse
Media Violence and Its Threat to Democracy
New Edition
Although rogue elements on the internet have spawned concerns about foreign interference in elections, invasion of privacy, and the impact of hate speech, most people are still in denial about the harmful effects of media violence as entertainment. This new edition of Mind Abuse covers developments in the last twenty years, showing how the problem has grown with each new technological innovation and how relentless marketing victimizes countless young people around the world while the entertainment industry rakes in billions. Rose A. Dyson offers a wake-up call to parents, teachers, health professionals, and policy makers who deal with the aftermath of first-person shooter video gaming and social media abuses, such as cyberbullying, that encourage errant behavior from an early age. She shows that recent trends toward increased violence in popular culture are symptomatic of deeper social, economic, and ecological problems that require an urgent shift away from the status quo toward a more sustainable model for peaceful co-existence. 
 
For over 30 years, Dyson has contributed to the debate over media violence. Here, she urges us to resist the corporate giants of the entertainment industries and reclaim the right to shape our own value systems and dreams. Blind consumption of media violence as entertainment, she argues, is not inconsistent with vital policies for a greener, healthier future.
 
Read More

about Mind Abuse
Read Less

about Mind Abuse
---
180 pages | 5 1/2 x 8 1/2
---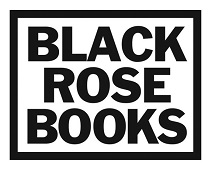 View all books from Black Rose Books
Reviews
"Mind Abuse blows the whistle on an industry that [Dyson] claims is profiting from a public crisis in mental health. There is a lot of money to be made in media, and graphic violence, so why should we take on trust reassurances that media violence doesn't do us any harm?"
New Scientist
"With this book, Dr. Rose Dyson has provided us with a brilliant, uniquely original, and essential resource, exposing and examining aspects of media violence with a clear, clarion call for action. . . I deeply respect her perspective."
Dave Grossman, retired U.S. Army Colonel and author of Assassination Generation
"Most discussions of our violent popular culture are cut off, before they properly begin, by a mindless, discussion-ending cry of 'Censorship! Censorship!'. . . Dyson hopes to draw audiences past the usual argumentative impasse and into a more in-depth discussion of how to confront a toxic culture."
The Toronto Star
Back to top
Table of Contents
Introduction

1 Teachers Today – Who Are They?
- New Technologies Are Never Neutral
- Popular Culture – What is it?
- Trump as the New Postmodernist
- Media Violence – What is it?

2 Media in Contemporary Capitalism
- The Manufacture of Consent
- Economic Trends
- Violent Underpinnings

3 The La Marsh Commission Research on Media Violence
- Methods and Scope of the Inquiry
- Findings on Effects
- Research Analysis
- Content
- Formularization
- Preliminary Findings
- The Interwoven Pattern
- Industry and Policy
- Conclusions
- Legislation
- Education and Public Awareness
- The Role of Parents

4 Mixed Responses
- The La Marsh Centre
- Research on Pornography
- New Initiatives Elsewhere
- More Evidence of Harmful Effects
- Surveys and Polls
- Psychiatric Approaches
- Sociological Approaches
- The Concept of Ideological Child Abuse
- Cultural Studies
- Media Literacy Courses in Schools

5 Pornography on the Rise
- Fraser Commission Ignores Research Findings
- Industry Orchestrated Opposition to New Legislation
- The Debate Over Definitions
- New Legislation on Child Pornography
- Proliferation of the Problem
-Exploiting the Threat of Censorship for Profit
- Corporate Greed with Municipal Collusion

6 The Art of Diffusing Public Protest
- A New Code on Violence
- The Canadian Broadcast Standards Council
- Industry Freedom without Regulation- Can it Work?
- Classification of Films, Videos and TV Programming
- Generous Subsidies for Industry
- Municipal Responses

7 Marginal Gains
- Industry Overhaul In Canada
- Calls for a CRTC Mandate Update
- Legislation for the Protection of Children
- Advertising Directed to Children
- Landmark Court Precedents
- Legal Trends on Media Violence in the U.S.
- Converging Exploitation

8 New Insights into Old Habits
- Lessons Learned
- Community Dialogue with Industry - How Meaningful is it?
- Full Cost Accounting
- Our Fraying Social Fabric
- Forging Ahead

9 What Next?
- Launching the Cultural Revolution
- Who Should Define Content?
- Better Education
- Some Alternatives
- Applied Research and Development
- Better Contributions from Non-Governmental Organizations
- Criteria for Classification Boards
- Governance for Public Education and Protection
Read More

about table of contents
Read Less

about table of contents
Be the first to know
Get the latest updates on new releases, special offers, and media highlights when you subscribe to our email lists!