Distributed for Unicorn Publishing Group
Making Emmanuel Cooper
Life and Work from his Memoirs, Letters, Diaries and Interviews
9781912690411
Distributed for Unicorn Publishing Group
Making Emmanuel Cooper
Life and Work from his Memoirs, Letters, Diaries and Interviews
Potter, writer, teacher, editor, curator and gay rights activist, Emmanuel Cooper was a unique figure in the cultural landscape of England for nearly a half-century. With his death in 2012, he left behind an extraordinary body of work and an archive that illuminated his own life and career and that of the many other makers, artists, and activists who surrounded him.

Edited by Cooper's long-term partner, David Horbury, and drawing from the posthumous archive, this book uses his unpublished memoirs, diaries, and correspondence to tell the story of an intelligent, if unconfident, working-class boy from a small mining village whose life was transformed, first by the magic of clay, and later by the liberation politics of the late 1960s.

The book covers Emmanuel's career as a potter, his work at the Royal College of Art, and his editorship of the internationally acclaimed Ceramic Review magazine, as well as his thoughts on a range of issues from the art versus craft debate to his passion for folk art. Making Emmanuel Cooper also charts his involvement in the gay liberation movement, including his part in the creation of the hugely influential Gay Left collective and his work as a journalist. His trailblazing books on aspects of queer art and culture—including The Sexual Perspective, published in 1986 to wide critical acclaim—broke new ground at the intersection of sexuality and the visual arts. Richly illustrated, Making Emmanuel Cooper is both a personal and social history that celebrates the life and times of an important artist and a remarkable man.
Read More

about Making Emmanuel Cooper
Read Less

about Making Emmanuel Cooper
---
384 pages | 150 color plates | 6 1/4 x 9 1/4
---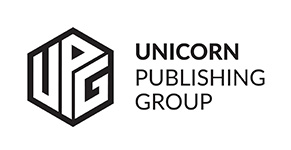 View all books from Unicorn Publishing Group
Reviews
"The memoir [Cooper] wrote against the clock, lovingly edited and footnoted by his partner. . . . The delight of Making Emmanuel Cooper is that it braids together a life that was fiercely individual and also emblematic of a time and a place. It is full of surprises, reminding us, for example, that ceramics was one of the key counter-culture activities of the 1960s and had real moral and political heft. . . . [It] chron­icles an important slice of social history, taking in Cooper's creative responses to ceramic history and practice, to the committed left, to class struggles, and to queer art and politics."
Times Literary Supplement
"Emmanuel Cooper was a force of nature. . . . He left a body of work, both in pottery and on paper, that bears witness to his extraordinary verve and drive. Today, his vessels are hotly sought after at auction. Now, a selection of his previously unpublished writings has been amassed and edited by his partner, David Horbury, for publication in this new book. Cooper's distinct voice is clear throughout, with subjects ranging from queer culture to the pots of Bernard Leach and the debate of art versus craft."
The Arts Society
"More than a record of craftsmanship, Emmanuel Cooper's biography examines class and sexuality . . . . The book reveals a man of incredible talent and intelligence."
Camden New Journal
"When not making his own rather marvelous pots, Emmanuel Cooper spent more than four decades commentating on the ceramic scene and telling the stories of other artists, while rarely talking about his own life and work. These engaging memoirs and writings offer a long-awaited corrective, reminding us of Cooper's central position in the history of studio ceramics, and his remarkable ability to respond with sympathy and insight across its complex and sometimes factional terrain."
Alun Graves, senior curator of ceramics and glass, V&A Museum
"The memoir is a rich account of his entire life . . . it highlights Cooper's tireless contribution to ceramics, writing, culture, gay history, and the role of craft in modernity. The text is illustrated with a remarkable archive of documentary photographs."
Alison Britton, ceramic artist and writer
Be the first to know
Get the latest updates on new releases, special offers, and media highlights when you subscribe to our email lists!