Distributed for Unicorn Publishing Group
Leonardo da Vinci and The Book of Doom
Bianca Sforza, The Sforziada and Artful Propaganda in Renaissance Milan
9781912690572
Distributed for Unicorn Publishing Group
Leonardo da Vinci and The Book of Doom
Bianca Sforza, The Sforziada and Artful Propaganda in Renaissance Milan
Leonardo da Vinci and The Book of Doom is a deep investigation into the politics and cynicism of Renaissance Milan. Written by critic and curator Simon Hewitt, it is an academic murder mystery, sketched out with erudition and journalistic panache.
 
Debunking the notorious forger Shaun Greenhalgh's claim that he painted La Bella Principessa—the mesmerizing portrait of Duke of Milan's teenage daughter, Bianca Sforza, that stormed the art world in 2009—Hewitt agrees with others that the painting should be attributed to Leonardo da Vinci. After all, argues Hewitt, da Vinci was on intimate terms with both Sforza and her husband, Galeazzo Sanseverino, the captain of the duke's army. Further, Hewitt points out that Sforza is the subject of another of Leonardo's works: the enigmatic portrait The Musician.
 
Hewitt brings the tragic Sforza to life, suggests why and by whom she was likely murdered, and explains why Leonardo's portrait of her was included in one of the most lavish books ever produced—the Sforzida—considered by many to be "a book of doom" and whose co-illustrator, Giovan Pietro Birago, was paid even more than da Vinci. And in a final twist of discovery, Hewitt reveals how Birago's artistic colleagues had no hesitation in lampooning the venerable da Vinci as a mere buffoon. Accompanied by two hundred color illustrations, Hewitt's book is a groundbreaking look at art and artful deceit.
Read More

about Leonardo da Vinci and The Book of Doom
Read Less

about Leonardo da Vinci and The Book of Doom
---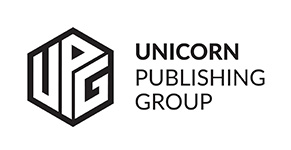 View all books from Unicorn Publishing Group
Reviews
"Sheds light on the fascinating life of Bianca Sforza, explores her relationship with Leonardo, and reveals details of her tragic murder."
ArtDependence Magazine
"A magnificent journey through time. An amazing book from first page to last."
Françoise Joulie, curator of drawings, Musée du Louvre, Paris
"A remarkable book and a work of impressive scholarship, yet eminently readable. Chronicling Hewitt's discoveries, the fascinating people he met on his journey, and the exotic locations he ended up in, his role in piecing it all together is a story in itself."
John Falding, former arts reporter, Financial Times
Be the first to know
Get the latest updates on new releases, special offers, and media highlights when you subscribe to our email lists!