Distributed for Unicorn Publishing Group
LDN Reimagined
A Surreal Visual Journey that will Change Your Perception of London
9781911604907
Distributed for Unicorn Publishing Group
LDN Reimagined
A Surreal Visual Journey that will Change Your Perception of London
London is full of familiar landmarks. From the historic St. Paul's Cathedral to Tower Bridge to the modern-day architecture of the Shard, it is a city forever changing and full of surprises around every corner. But there are a few corners of London that can only be seen through the eyes of this book. Robert John's images in LDN REiMAGINED blur the line between truth and fiction and will have readers asking: what is real?

The images in this volume are inspired by Robert John's late father's experience with Parkinson's disease. As his father developed Parkinson's dementia, he began to see things that were not visible to anyone else. More than that, he could smell them, touch them, hear them, feel them. His father's visions caused John to rethink our concepts of reality and to explore what is real versus what we choose to see. In creating the series, John returned to his childhood imagination and began to reinterpret the world around him. His work asks us to do the same: to return to that sense of youthful expression, to create entire worlds that are housed solely in the mind, and to share those worlds with one another. 

Featuring more than eighty full-color images, the stunning surrealist artwork in Robert John's LDN REiMAGINED reveals a London readers have never seen before, and they may never see it the same again.
Read More

about LDN Reimagined
Read Less

about LDN Reimagined
---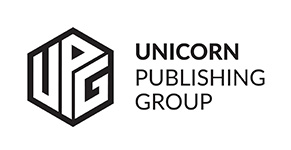 View all books from Unicorn Publishing Group
Reviews
"Want to see a tanker sail through the London Eye or a gas holder transformed into a trampoline? Robert John has reimagined London in a quirky and surreal way so that familiar sights to Londoners are seen in a different light in this beautifully illustrated book."
FAD Magazine
"LDN Reimagined offers a bolder, wiser, more complex vision of how we can see the world by bringing dreary London to life with fantastical visions that provoke our imagination."
Claire Graves, executive director, Webby Awards
"Robert John's images take you to a place that is somewhere between a sci-fi novel and reality. Beams of light and dark shadows transport you through the structures and skyline of London where urban grit interfaces with nature."
Tom Chambers, photographer
Be the first to know
Get the latest updates on new releases, special offers, and media highlights when you subscribe to our email lists!