---
A Ladder of Cranes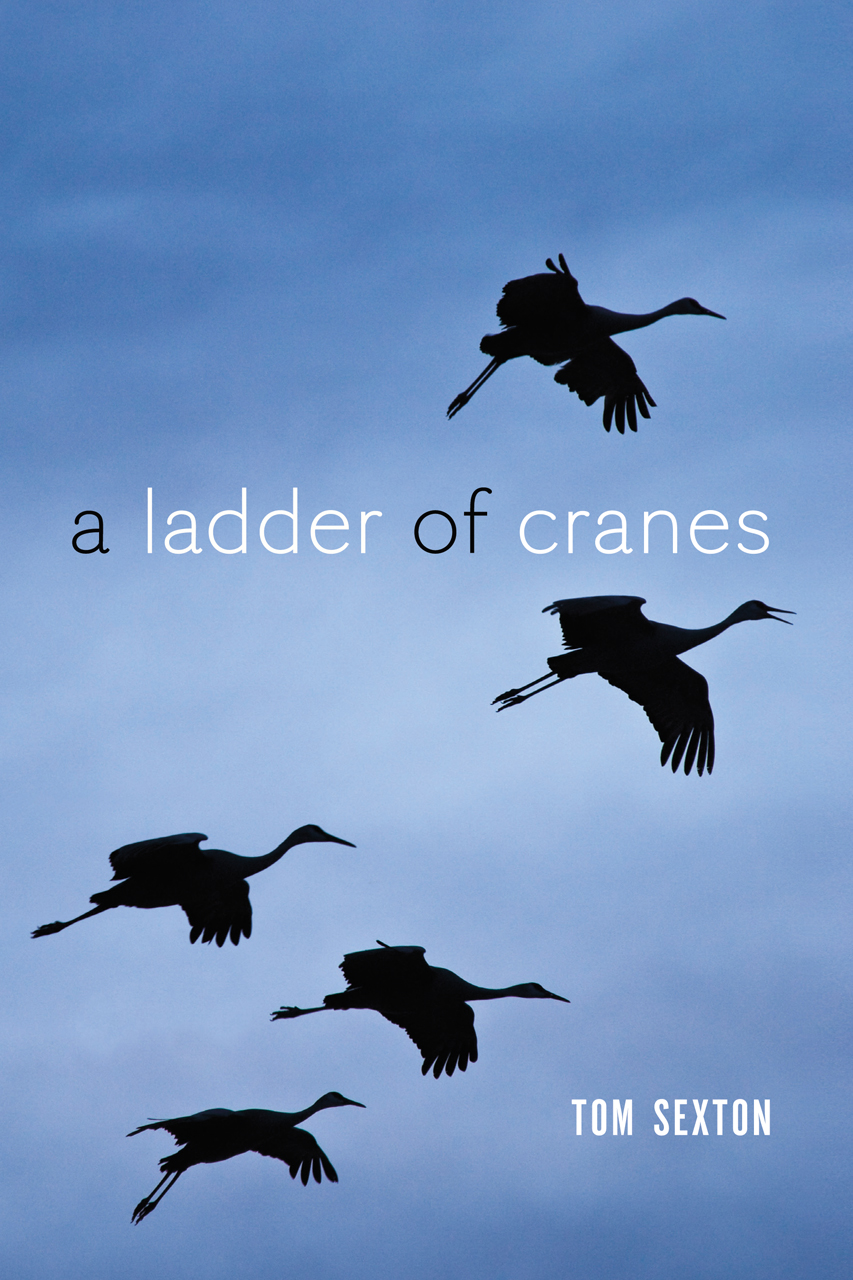 60 pages | 6 x 9 | © 2015
Whether watching men releasing caged birds at dawn in New York City or a ladder of cranes rising from a field in Manitoba, Tom Sexton is a keen observer of the interconnectedness of the natural and human worlds. The former Alaska poet laureate takes to the road in this new collection, wending a lyrical and at times mystical path between Alaska and New England.
Travelers along the way include the fabled wolf of Gubbio, old and lame and long past his taming encounter with Saint Francis of Assisi, and Chinese poet Li Bai chanting to a Yangtze River dolphin. Yet, while Sexton's journey crosses borders—and occasionally centuries—his ultimate destination is always the landscape and people of Alaska. A Ladder of Cranes showcases Sexton's mastery of both traditional forms and free verse. The tensions of his formal influences, Chinese and European, force the reader to experience these spare lines and tight observations in stunning new ways.

Review Quotes
John Morgan | Juneau Empire
"Through precise language and observation, these poems suggest a profound way of living and responding freshly to each day. In addition, the book makes a powerful statement for the preservation of our threatened environment."
Dana Wilde | Kennebec Journal/Morning Sentinel
"Natural beauty is the essence of what you get from Tom Sexton. 'The aim of all art,' another poem wryly says, '… is to lead us toward light / even when the artist's eye is cold or dark.' These few tightly made lines of verse go to the essence of what philosophers and artists from all the ages have tried millions of words to explain. . . . These poems, like stars, offer extremely well-made flickers of light to whoever tends to look up at the sky rather than downward to the darkness."
Valerie Lawson | Quoddy Tides
"Sexton is clearly at the top of his game in this book. One senses the hand of a master with pen poised ready to capture wolf, bird, landscape and people and
weave them into zen-like sketches."
For more information, or to order this book, please visit https://press.uchicago.edu
Google preview here