Distributed for Black Rose Books
Insatiable Hunger
Colonial Encounters in Context
9781551647746
9781551647760
Distributed for Black Rose Books
Insatiable Hunger
Colonial Encounters in Context
An exploration of the worldviews that underpinned settler colonialism. 

The sixteenth-century European wars of religion set the stage for mass migration to the New World. Of course, there was nothing new about the New World to Indigenous peoples who had lived there for millennia. Insatiable Hunger compares European historical accounts and Indigenous stories of contact to illustrate the wide cultural chasm that separated the two civilizations. Joseph Graham tells a story of religiously obsessed Europeans pouring onto the continent and consuming everything in their path and the attempts Indigenous peoples made to reason with the hungry newcomers. Tracing events from Jacques Cartier's first visits in the sixteenth century to the War of 1812, Insatiable Hunger attempts to understand the root causes of the mutual incomprehension baked into these two civilizations' worldviews. As descendants of European settlers in Canada and the United States confront the legacy of colonialism and genocide of Indigenous peoples, Insatiable Hunger will be an important primer on the worldviews at the root of this violent political project.
Read More

about Insatiable Hunger
Read Less

about Insatiable Hunger
---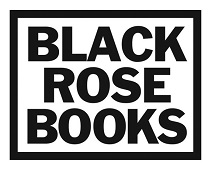 View all books from Black Rose Books
Back to top
Table of Contents
Introduction
Section A, Contact
I.First Encounter
II.The Great Law of Peace
III.Herding and Male Dominance
IV.Eurasian versus American Agriculture
V.Off to a Bad Start

Section B, Wars of Religion
VI.Coligny and the Dream of New France 1560
VII.Holy Roman Emperor Charles V
VIII.The Dead Do Not Make War 1570
IX.Meanwhile, in England 1530-1610
X.Good King Henri 1610
XI.Republic of the United Netherlands 1600-20

Section C, Protestant Beachhead
XII.The Wampanoag
XIII.Brûlé, Savignon and the Gift Economy 1609
XIV.Champlain's Choice 1610
XV.The Three Sisters
XVI.The Route to the West 1613
XVII.European-style Warfare Introduced
XVIII.The Pilgrims and the Wampanoag 1620

Section D: The Breakdown Begins
XIX.The Beaver Wars 1624
XX.Cardinal Richelieu and the Kirke Brothers 1629
XXI.Disease Among the Nations1635
XXII.Huronia and the Jesuits
XXIII.A Vision called Montreal
XXIV.War and the Dispersal of Huronia 1648
XXV.Metacomet (King Philip's War) and The Covenant Chain (1637-1675)
XXVI.La Grande Paix de Montréal

Section E: A Monster Replicates
XXVII.The British Hydra
XXVIII.Sir William Johnson 1750-70
XXIX.The Seven Years' War
XXX.British War Plans

Section F: British Hegemony
XXXI.Pontiac and the Proclamation of 1763
XXXII.American War of Independence 1770s
XXXIII.War of 1812
XXXIV.A Good Life
Read More

about table of contents
Read Less

about table of contents
Be the first to know
Get the latest updates on new releases, special offers, and media highlights when you subscribe to our email lists!