Distributed for Black Rose Books
Free Public Transit
And Why We Don't Pay to Ride Elevators
9781551646572
9781551646596
9781551646619
Distributed for Black Rose Books
Free Public Transit
And Why We Don't Pay to Ride Elevators
Just like we don't pay to use elevators, this book argues that we shouldn't pay to ride public transit. In an age of increasing inequalities and ecological crisis, movements advocating free public transit push us to rethink the status quo and consider urban transit as a fundamental human right. Editors Jason Prince and Judith Dellheim have collected a panorama of case studies from around the world: the United States, Canada, Estonia, Greece, France, Italy, Sweden, Poland, China, Australia, Brazil, Mexico, and more. These movements are spread across the world, and they aim to achieve two main outcomes—ecological good and fair wealth distribution. Free public transit—coupled with increased capacity and improving service of public transit—might well be the only viable strategy to eliminating car usage and achieving greenhouse gas targets in industrialized cities within a reasonable timeframe. Movements for free mass transit also aim to see public transit treated as a public good, like water and garbage service, that should be paid for out of general tax revenues or a fairer regional tax strategy. This book covers the rapidly changing transport options in cities today, including bike and car share options, Uber and Lyft, and the imminent arrival of driver-less vehicles. The first English-language book ever written on the subject, Free Public Transit is a ground breaking book for those concerned about the future of our cities and an essential resource for those who make, or try to change, urban planning and transport policies.
 
Read More

about Free Public Transit
Read Less

about Free Public Transit
---
250 pages | 30 halftones | 6 x 9 | © 2018
Political Science:
---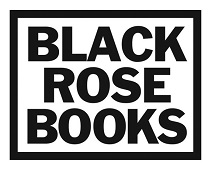 View all books from Black Rose Books
Reviews
"Free Public Transit gives readers a distinctive blend of the visionary and the practical. It surprises us with rarely publicized instances in which quite sweeping societal transformations have been carried out. The matter-of-fact narratives, covering a wide span of na­tional settings, allow us to envision new angles from which to confront some of the key issues of our time, from employment to civility to the rescue of the natural environment."
Monthly Review
"Free Public Transit is a delightfully thought-provoking collection, packed with data and innovative ideas alike. It's a refreshing source of inspiration for those who rely on public transit, and a must-read for anyone with an interest in urbanism or public policy."
PopMatters
"For those seeking to secure more sustainable, equitable and sane cities, this exceptional collection should be cause for celebration. In ways that are profoundly convincing, Free Public Transit suggests that the ostensibly radical and utopian demand for fare-free transit is hardly radical or utopian at all."
Kafui Attoh, Joseph S. Murphy Institute for Worker Education and Labor
"The most universal feature of free public transport seems to be the fact that people like it everywhere that it has been implemented."
Taavi Aas, acting mayor of Tallinn, Estonia
Be the first to know
Get the latest updates on new releases, special offers, and media highlights when you subscribe to our email lists!