Distributed for Unicorn Publishing Group
Elizabeth's French Wars, 1562–1598
English Intervention in the French Wars of Religion
9781912690497
Distributed for Unicorn Publishing Group
Elizabeth's French Wars, 1562–1598
English Intervention in the French Wars of Religion
This book measures, for the first time, the scale and importance of the little-known dimension of English intervention during the French Wars of Religion of the late sixteenth century. Drawing from previously unused information and sources from England and France, William Heap looks at why and how Elizabeth I intervened and examines the consequences of this intervention. Heap investigates how the "natural" enemy became an ally; how relations between Elizabeth and three French kings were frequently at the heart of grand strategy; and how Elizabeth's sword of intervention was double-edged: both benevolent and exploitative.
 
Heap examines the the scale of provision of arms, the role of economic and monetary questions, and shows how England effectively kickstarted and perpetuated the wars. Elizabeth's French Wars focuses on the involvement of English armies at Le Havre (1562–63), Rouen (1591), Crozon (1594), and Amiens (1597). Ultimately, the author's research reveals the real strategy and tactics of Henry IV and allows for a reevaluation of this military leader. Exploiting much previously untouched material from English and French libraries and archives, and accompanied by thirty color images, Elizabeth's French Wars, 1562–1598 is sure to be of interest to all students and other academics specializing in the Tudor period, French history, and military history.
Read More

about Elizabeth's French Wars, 1562–1598
Read Less

about Elizabeth's French Wars, 1562–1598
---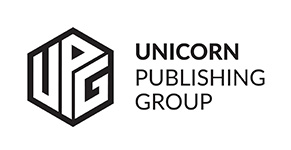 View all books from Unicorn Publishing Group
Reviews
"Thoughts of war during the reign of Elizabeth I tend to conjure images of the Armada, of ships amassing, of the winds changing. William Heap's study of English intervention in the French wars of religion introduces a different perspective, focusing on military history and providing a thorough analysis of the subject at hand. . . . The narrative is richly supported by images, tables and timelines. This is a detailed and visual history. . . . In short, the examination of strategy, supply and other matters in Elizabeth's French Wars means it will certainly appeal to those interested in military history. However, it may also find readers among those who have previously studied other aspects of Gloriana's life, and now wish to see a new side to her reign."
All About History
"Heap puts English actors centre stage in his in-depth study of the involvement of Elizabethan England in the French wars. In doing so, this thorough and well-researched survey, spanning the entire conflict, addresses an important lacuna in the historiography. . . . A large number of beautifully reproduced illustrations [allow] the reader to survey the battlefields of France and to encounter the men who fought and died there. These images not only bring the subject matter to life, but directly inform the analysis. . . . [A] thorough and rich exploration of English intervention in France. This beautifully illustrated book is essential reading for every scholar and student who aims to explore the French Wars of Religion from an international angle."
French History
Be the first to know
Get the latest updates on new releases, special offers, and media highlights when you subscribe to our email lists!