9781910787502
The eighteenth century was an age when not only the aristocracy, but also a burgeoning middle class, had the opportunity to pursue their interest in the arts. But these opportunities were generally open only to men; any woman who wished to succeed as an artist still had to overcome numerous obstacles. In a society in which women were expected to marry, become mothers, and conform to rigid social conventions, becoming a professional artist was a controversial choice. Nevertheless, if a woman possessed charm and ambition, and united her talent with hard work, success was possible.
 
Eighteenth-Century Women Artists celebrates the work of women who had the tenacity and skill (and sometimes the necessary dash of luck) to succeed against the odds. Caroline Chapman examines the careers and working lives of celebrated artists like Angelica Kauffman and Elisabeth Vigée Le Brun as well as the equally interesting work of artists who have now mostly been forgotten. In addition to discussing their varied artworks, Chapman considers artists' studios, the functioning of the print market, how art was sold, the role of patrons, and the rise of the lady amateur. It is enriched by over fifty color images, which offer a rich selection of art from the time.
 
Read More

about Eighteenth Century Women Artists
Read Less

about Eighteenth Century Women Artists
---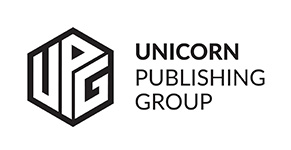 View all books from Unicorn Publishing Group
Reviews
"Chapman makes clear that her book distills scholarship for a general reader, to avoid the "impenetrable prose" of scholars who "tend to see … misogynists under every bed." Despite this disclaimer, she presents sociocultural expectations for 18th-century women as the primary antagonist in women's struggles to become artists but declines to interrogate those restrictions. Chapman's lively, breezy prose and quotations will bring these subjects to life for nonspecialists, and her discussions of print culture, genres of painting, exhibitions, and patronage provide satisfying context for more experienced readers. However, the historical moment flattens without a more nuanced explanation of the groundbreaking nature of new public exhibitions, the important differences between "academies," and Chapman's categories of professional and amateur, which require consideration of the role of class within gender. Chapman draws from foundational research on the topic (the work of Ann Sutherland Harris and Linda Nochlin, Rozsika Parker and Griselda Pollock, Melissa Lee Hyde, Angela Rosenthal, Laura Auricchio), but she notably excludes theoretically informed scholarship, even that on major figures like Elisabeth Vigée-Lebrun, whose exceptional career—which Mary Sheriff demonstrated in The Exceptional Woman—was used by an enlightened but patriarchal society to "prove the rule" of women's creative inferiority. Illustrations are numerous and excellent, but difficult to locate while reading. Recommended."
Choice
Back to top
Table of Contents
Biographies of the principal eighteenth-century women artists
Introduction
1. A woman's place
2. Training
3.  The artist's studio
4. Portraiture
5. The genres
6. The marketplace
7. The patrons
8. Private lives
9. A polite recreation
10. Looking ahead
Notes
Bibliography
List of illustrations
Index
Acknowledgements
 
Read More

about table of contents
Read Less

about table of contents
Be the first to know
Get the latest updates on new releases, special offers, and media highlights when you subscribe to our email lists!