Distributed for Black Rose Books
The Curious One
Peter Kropotkin's Siberian Diaries
9781551647432
9781551647456
Distributed for Black Rose Books
The Curious One
Peter Kropotkin's Siberian Diaries
Peter Kropotkin was one of the most influential Russian thinkers and activists and, though born a prince, is considered the architect of anarcho-communism. The year 2021 will mark the centennial of Kropotkin's death, which this book commemorates through the first-ever English edition of his Siberian diaries.

Aged nineteen and freshly graduated at the top of his class from a prestigious military academy, Kropotkin decided to be posted to the distant backwater of Siberia, to the shock of his friends and family. There, he idealistically pursued political reforms and also participated in various ground-breaking geographic surveys, keeping a diary that recorded his experiences. Ten years later, after tenuously living a double life in the royal court and radical circles, the Tsarist Secret Police arrested him in St. Petersburg and seized his papers, including these Siberian diaries. This arrest, and his dramatic escape from prison, would spark the beginning of his reputation as one of the most famous anarchists ever. He would then spend forty years in exile before returning to revolutionary Russia where he would become increasingly critical of the Bolsheviks.

First published posthumously in 1923 in Russia, Kropotkin's Siberian diaries take us on his five-year journey from St. Petersburg to Siberia, via Moscow, Kaluga, Chita, and Irkutsk. These pages, published here for the first time in English, immerse us in Kropotkin's development as a brilliant scientist as he explored almost impassable terrain while also giving us a clear picture of his early political and philosophical thinking at a crucial moment in Russian history.
Read More

about The Curious One
Read Less

about The Curious One
---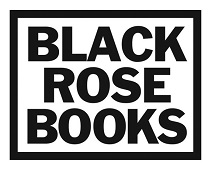 View all books from Black Rose Books
Back to top
Table of Contents
INTRODUCTION – DR. LEE DUGATKIN PREFACE (1923) EDITORIAL NOTE (1923) N° 1 -- From Saint-Petersburg Through Moscow and Kaluga to Irkutsk 24 June to 8 September 1862 N° 2 -- Irkutsk, Chita, Sloboda Kabansk and Chita 9 September, 1862 to 18 February 18, 1863 N° 3 -- Chita 18 February to 30 April, 1863 and May 26 N° 4 -- From Chita to Irkutsk and Back 3 to 26 May, 1863 N° 5 -- 1st Trip to the Amur 16 June to 8 September, 1863 N° 6 -- From Irkutsk to Chindanta and from Blagoveshchensk to Nikolayevsk 12 February to 19 July, 1864 N° 7 -- From Mikhailo-Semenovskaya to Prorva on the Baykal August 27, 1864 to October 9, 1864 N° 8 -- Irkutsk, Baykal Shores down to Kadilnaya. Tunka and down to Alibert's Mine. February – May 1865 N° 9 -- Along the Amur and the Ussuri. August 23, 1865 to December 1866.
Read More

about table of contents
Read Less

about table of contents
Be the first to know
Get the latest updates on new releases, special offers, and media highlights when you subscribe to our email lists!