---
The Creatures at the Absolute Bottom of the Sea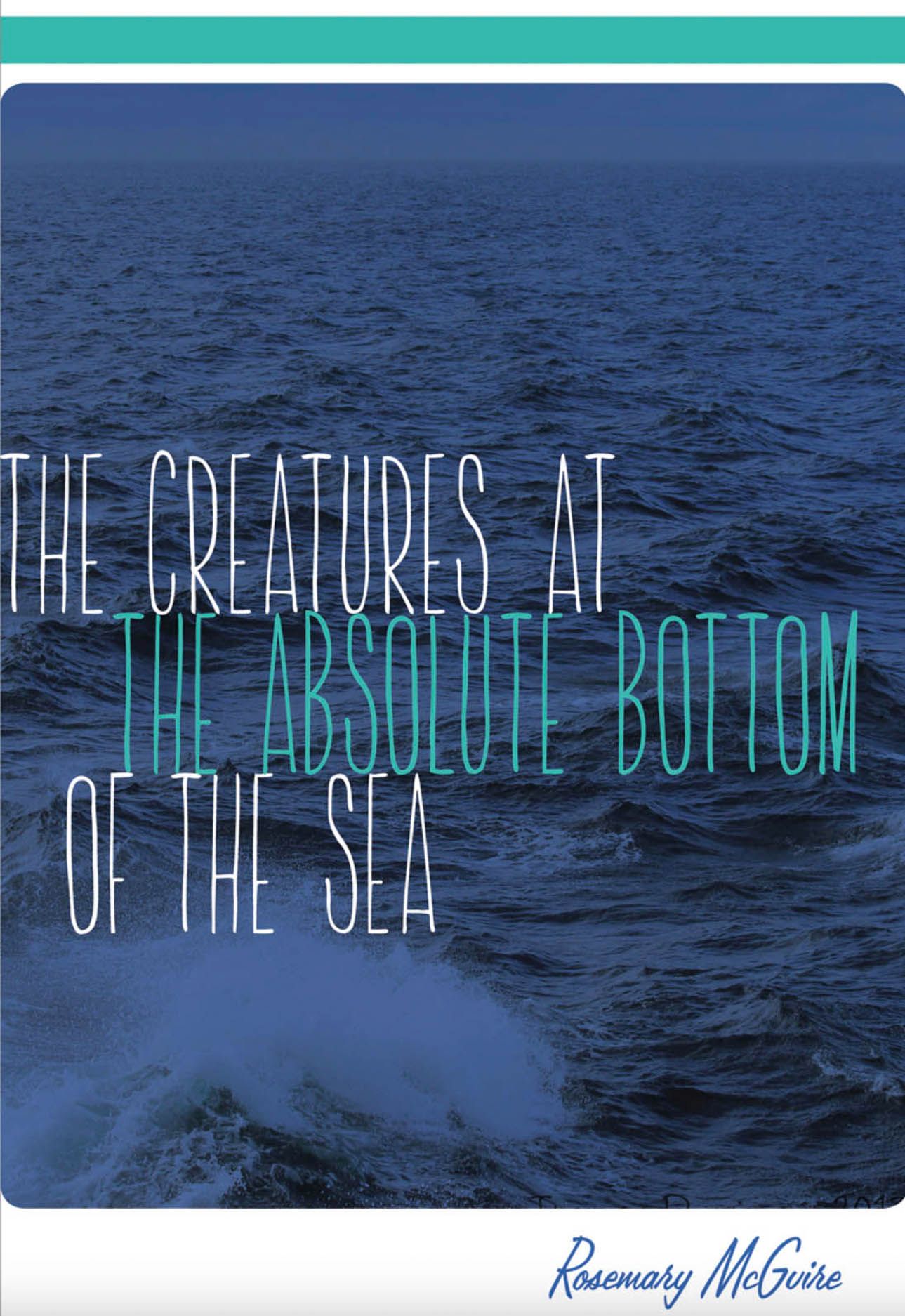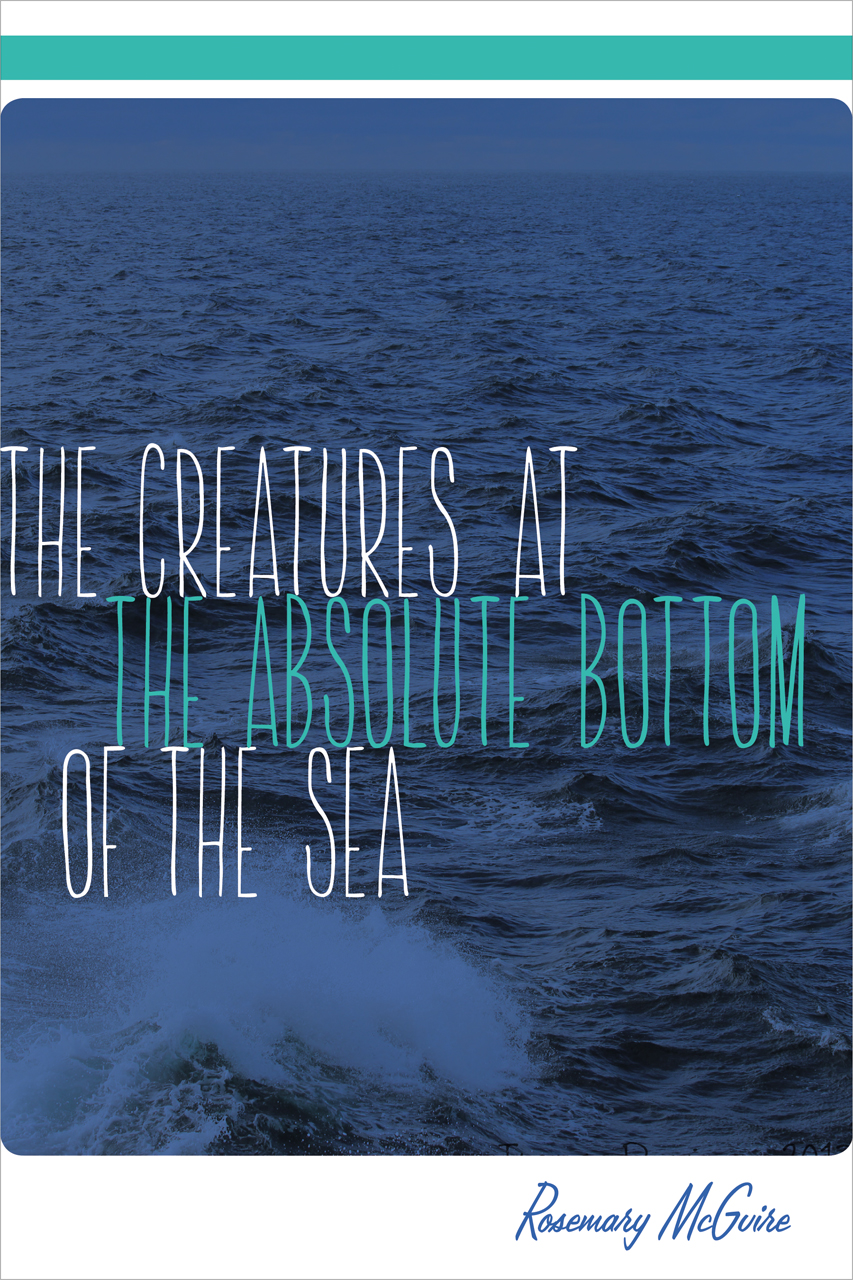 160 pages | 6 x 9 | © 2015
A man witnesses a tragic accident that calls his own life into question. A young woman meets her high school sweetheart after many years and seeks to make sense of the separate paths they've taken. A soldier home from Iraq tries to rebuild his life in a remote Alaskan village.

These are fishing stories, told as such stories are meant to be: simple, often coarse, and tinged with the elemental beauty of the sea. They reflect rugged lives lived on the edge of the ocean's borders, where grief and grace ride the same waves. Rosemary McGuire, a fisherman herself, captures the essential humanity at the heart of each tale. No one comes through unscathed, but all retain a sense of hope and belief in earthly miracles, however humble.

A dazzling debut, The Creatures at the Absolute Bottom of the Sea will leave readers with a sense of the fragility and beauty inherent in eroded lives spent in proximity to danger.
Table of Contents
Contents
Acknowledgements
Prologue
The Lost Boys Longtime Co.
The Murder
Easter, Thompsen's Bay
Innocence
Angel Hotch
Dutch Harbor, New Year's Eve
Snow Night on the Richardson
Luke
Thompsen's Bay
The Vega
The Day We Went Down to Chalkyitik
Daniel, Kodiak
The Creature at the Absolute Bottom of the Sea
Review Quotes
Nancy Lord, former Alaska writer laureate and author of Fishcamp, Beluga Days, and The Man Who Swam with Beavers
"Make way for a terrific new voice from Alaska! McGuire's short fictions are as authentic as they come—drawn from a life steeped in rural Alaska and commercial fishing, deeply imagined. Her language is luminous, and her characters—rough, innocent, tragic, fully human—are unforgettable."

Foreword Reviews
"Emotional snapshots of life in coastal Alaska's fishing communities form the focus of McGuire's short-story compilation, The Creatures at the Absolute Bottom of the Sea. The stories juxtapose the rugged and unforgiving landscape of rocky coasts and tumultuous waters with the characters' inner lives of love and loss. . . . McGuire herself has more than a decade of experience in the fishing industry, and this shows in the authenticity of her voice. Her characters are not scholarly or verbose but working class. They feel deeply, and directly, and she writes them with appropriate bluntness and candor."
Fairbanks Daily News-Miner
"The Creatures at the Absolutely Bottom of the Sea is well worth seeking out. The language is beautiful, the tone is haunting, none of the stories overstay their welcome, and its melancholy but passionate love of the sea is liable to linger long after you put it down."
Alaska Dispatch
"It's dark work for certain, but all of it is finely crafted by McGuire's writing. . . .In rendering the sea an inanimate entity she lends it character. By being nobody, it becomes somebody. Perfectly tuned paragraphs like this one are found throughout the book. Rarely is Alaska's essential nature so well captured, and she does it without superlatives or clichés."
For more information, or to order this book, please visit https://press.uchicago.edu
Google preview here