9781551647791
9781551647814
From Montreal's grassroots activists, city planners, and engaged citizens, a guide to building radical municipal power from the ground up.

World cities face persistent tension between the pull of globalization and the needs of citizens. Conventional political parties present milquetoast solutions that accommodate the interests of business. Meanwhile, citizens in cafes, meeting halls, on the streets, and now in virtual forums are rising to the challenge of imagining new and radical municipal policy from the ground up. This book explores the future of Montreal's citizen lead movements at a moment defined by the threats of pandemic, austerity, housing speculation and insecurity, and racism. It pairs contemporary analysis with an exploration of Montreal's rich municipal history. The editors of A Citizen's Guide to City Politics gathered more than twenty activists, urban planners, and thinkers to address the major problems facing Montrealers and propose alternatives from a citizen's perspective. Municipal movements everywhere will see their own struggles reflected in this guide and will find inspiration for debate and action.
Read More

about A Citizen's Guide to City Politics
Read Less

about A Citizen's Guide to City Politics
---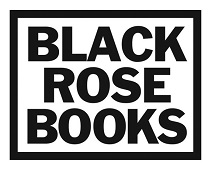 View all books from Black Rose Books
Back to top
Table of Contents
2) Overview of the book 2) Historical perspective Native peoples displacement and the building of Montreal- Eric Pouliot Thisdale Nature and the City 3) Green Spaces -Patrick Bernard 4) Environment and the City- Joey El Khoury- 5) Le Planete S'invite- Mobilization and the environment – Samuel 6) Crisis and Inequality :Montreal's COVID-19 Epidemic- Elizabeth Leier Moving in the City 7) Urban Transport Gagnon and Lefebvre 8) Urban Transit Bikes -Statement from Claire Morrissette from 1990 9) Free Public Transit -Jason Prince 10) Biking and neighbourhood calming in Montreal- Bartek Komorowski Planning the City 11) Frameworks for planning and its limits- Cedric Yargeau 12) Planning from Below- Ron Rayside 13) Place Making Planning and development of Chabanel as case of planning and private development – Norma Rantisi and Mostafa Henaway Perspectives on Economic Development 14) Social economy -Jason Prince 15) Gig and Sharing Economies Jason Prince 16) The City as Sweatshop- Mostafa Henaway Housing 17) Coop housing-history and direction- Jake Ryan 18) Current Housing Alternatives- Upping the Anti - Allan Gaudrault*** 19) Tenants and the city -Jon Milton Governing the City 20) Participation and Consultation- Eric Shragge 21) Governance -Linda Guylai Social Justice and the City- Building Counter-Power 22) Race and Policing -Robin Maynard 23) First Peoples and the city- Chris Reid*** 24) Beyond the tradition municipal boundaries $15 and hour campaign and , sanctuary city -Cheolki Yoon Fighting Back Building Counter Power Uppity 'Hoods 25) Milton Park- Nathan McDonnell 26) Pointe St Charles Jocelyne Bernier and Cedric Glorioso-Deraiche 27) Montreal North Rushdia Mehreen, Mzwandile Poncana and Will Prosper 28) Conclusion…Counter- Power, alternatives and municipal government
Read More

about table of contents
Read Less

about table of contents
Be the first to know
Get the latest updates on new releases, special offers, and media highlights when you subscribe to our email lists!