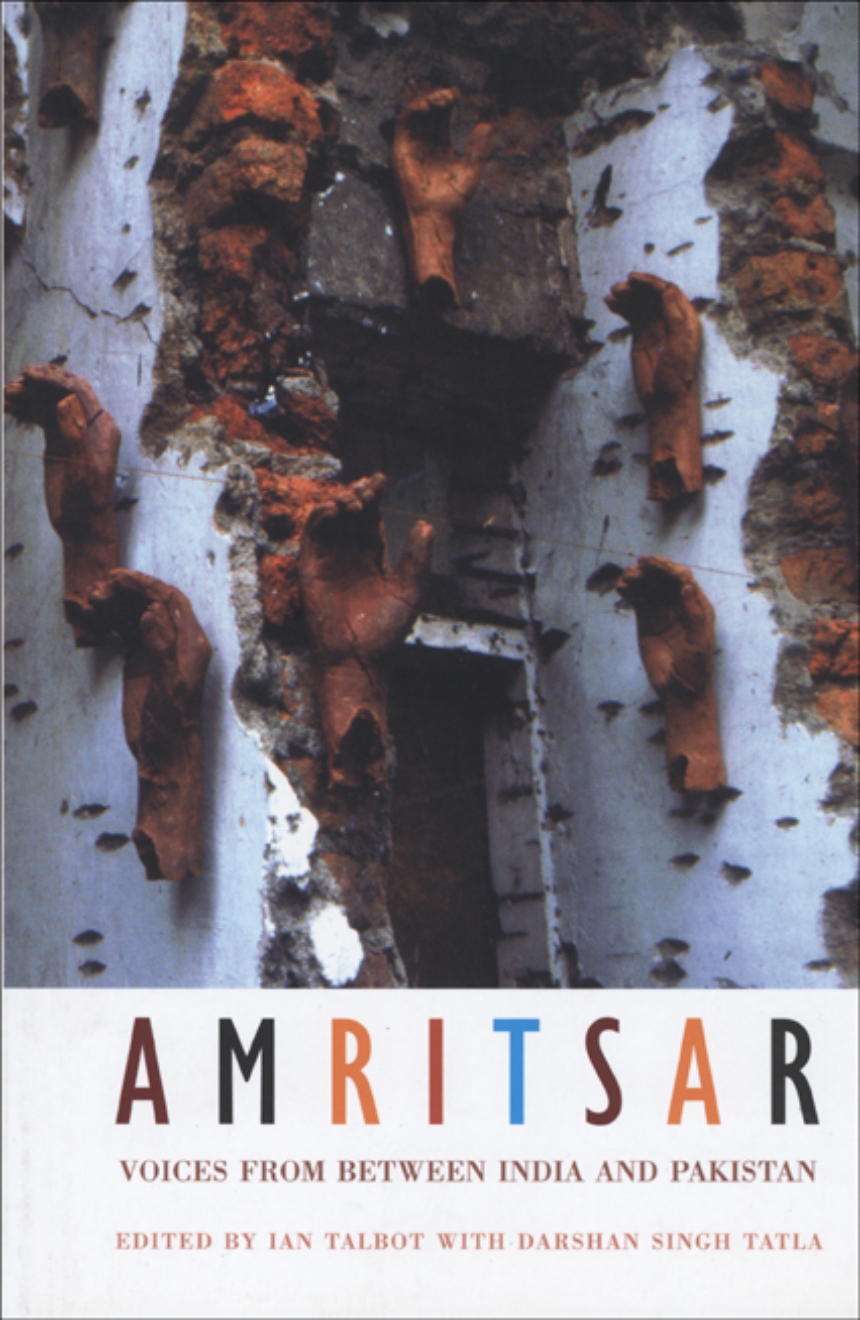 Distributed for Seagull Books
Amritsar
Voices from Between India and Pakistan
9781905422333
9781905422326
Distributed for Seagull Books
Amritsar
Voices from Between India and Pakistan
The city of Amritsar stands on the volatile border between India and Pakistan. It has been a focus for political and religious conflict since the partition of 1947.
Amritsar
brings together 25 first-hand accounts of life in a city at the epicentre of one of the largest and bloodiest forced migrations in history.
The interviews explore experiences from the time of partition: from the suddenness of uprooting and the belief that the migration was only to be temporary to the enduring sense that the violence was politically and not culturally or religiously motivated. Issues raised include: the abduction and rehabilitation of women and children; the differing experiences of elite and subaltern classes; the memories of refugee convoys and camps; the hazards of border crossing; and the nostalgia for pre-Partition bonds between Muslims, Sikhs, and Hindus.
Read More

about Amritsar
Read Less

about Amritsar
---

View all books from Seagull Books
Back to top
Table of Contents
Introduction
Interviews
1. The Abduction and Rehabilitation of Women and Children, and Related Issues
    Anant Kaur
2. An Aristocratic Family´s Experience of Partition and the Arya Samaj
    Sardar Aridaman Singh Dhillon
3. Migration from the Last Sikh Village in the Chenab Canal Colony
    Sardar Bhagwant Singh Khaira
4. The Experiences of a Ninety-three-year-old Man from Sialkot
    Sardar Charan Singh
5. A Clerk Flees Lahore Under Gurkha Escort
    Sardar Dalip Singh
6. From D.A.V. College, Lahore, to Khalsa College, Amritsar
    Sardar Gurbachan Singh Bhatti
7. Strong Bonds Between Sikh and Muslim Villagers in District Sialkot
    Sardar Gurcharan Singh Bhatia
8. On Sikhs, Muslims, and Hindu 'Imperialism'
    Sardar Gurdeep Singh Bhatia
9. The Experience of Forced Migration for the Rich and the Influential
    Harcharan Singh
10. A 1948 Sikh Migrant from Jammu & Kashmir
    Sardar Inderjit Singh
11. The Partition Memories of an Eminent Educationist from the Ramgarhia Sikh Community
    Sardar Jagdish Singh
12. Radical Dislocation from Muzaffargarh and Relative Poverty in Amritsar
    K.B. Lal
13. The Massacre of Sikh Women by Their Own Families
    Kartar Kaur
14. Escape Without Injury from the NWFP to Amritsar
    Sardar Kuljit Singh Khurana
15. Memories of Life in a Refugee Camp
    Mrs Kuljeet Kaur
16. A Haveli Becomes a Sikh Fortress
    M.S. Chawla
17. A Granthi Narrates Exactly What Happened in a Refugee Convoy
    Sardar Mohan Singh
18. A Lahore Sikh Delegation Meets Sardar Patel in August 1947
    Sardar Mohinder Singh
19. A Rare, Uneventful Crossing from Pakistan to India
    Nirmala Devi
20. A Christian Preacher´s Experience of Partition
    Peter Sadiq
21. An Upper-class Army Doctor´s Recollections of Partition
    Ranbir Singh
22. A Secular Schoolteacher and Educationist´s Nostalgia for His Pre-Partition Homeland
    Roshan Lal
23. From Prosperity to Destitution: A Village Woman´s Nightmare Journey Through the Partition Riots
    Satya Vanti 199
24. A Landed Farmer, Wounded and Reduced to Penury by Partition
    Sardar Tirath Singh
25. An Arya Samaji Philanthropist and Original Amritsar Resident´s Memories of 1947
    Vaid Vidya Sagar

A Select Annotated Bibliography
Read More

about table of contents
Read Less

about table of contents
Be the first to know
Get the latest updates on new releases, special offers, and media highlights when you subscribe to our email lists!