Distributed for Black Rose Books
Anthropology and Dialectical Naturalism
A Philosophical Manifesto
9781551647425
9781551647449
9781551647463
Distributed for Black Rose Books
Anthropology and Dialectical Naturalism
A Philosophical Manifesto
Is the world just a cultural construct where people create their own realities? In this illuminating and wide-ranging philosophical treatise, Brian Morris critiques broad swathes of recent theory as he seeks to reclaim anthropology as a historical social science. He achieves this by grounding it within a metaphysic of "dialectical naturalism" or "evolutionary realism"—a tradition long ignored by academic philosophy. 
 
After reviewing the anthropological background of this worldview—the Greeks and the Enlightenment—Morris explores two essential themes. First, he critically assesses the main forms of dialectical naturalism, including Darwin's evolutionary theory, Marx's historical materialism, and the hylorealism of the philosopher-scientist Mario Bunge. Second, he offers a strong plea to retain the dual heritage of anthropology as a historical science that combines both humanism and naturalism. A powerful philosophical manifesto, the book cogently upholds dialectical naturalism as the most grounding philosophy for anthropology and the social sciences.
 
Read More

about Anthropology and Dialectical Naturalism
Read Less

about Anthropology and Dialectical Naturalism
---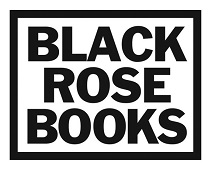 View all books from Black Rose Books
Reviews
"Morris blazed a lot of trails. He is a scholar of genuine daring and great humanity, and his work deserves to be read and debated for a very long time to come." 
David Graeber, author of Debt: The First 5,000 Years
"Conversant with the history of ideas, Morris places Bookchin especially in a context that has eluded other authors who have treated his work. His writing style is lucid and accessible. Highly recommended."
Janet Biehl, author of Ecology or Catastrophe: The Life of Murray Bookchin
Back to top
Table of Contents
Preface
Introduction
Part One: Anthropology, Realism, and the Enlightenment
1. The Anthropological Background
2. The Greek Legacy
3. In Defence of the Enlightenment
4. Ontological Realism
Part Two: Varieties of Materialism
5. Philosophical Materialism
6. Darwin's Evolutionary Materialism
7. Marx's Dialectical Materialism
8. The Hylorealism of Mario Bunge
9. Emergent Materialism
Part Three: Anthropology as a Historical Science
10. Truth and Representation
11. Dialectics of Social Life
12. Anthropology: Science and Hermeneutics
Bibliography
Read More

about table of contents
Read Less

about table of contents
Be the first to know
Get the latest updates on new releases, special offers, and media highlights when you subscribe to our email lists!