Distributed for Black Rose Books
Anarchism Volume Two
A Documentary History of Libertarian Ideas, Volume Two – The Emergence of a New Anarchism
Volume Two: The Emergence of the New Anarchism (1939-1977)
9781551643106
9781551643113
Distributed for Black Rose Books
Anarchism Volume Two
A Documentary History of Libertarian Ideas, Volume Two – The Emergence of a New Anarchism
Volume Two: The Emergence of the New Anarchism (1939-1977)
This collection provides an overview of the thought of the foremost social theorist and political philosopher of the libertarian left today. Best known for introducing ecology as a concept relevant to radical political thought in the early 1960s, Murray Bookchin was the first to propose, in the innovative and coherent body of ideas that he has called "social ecology", that a liberatory society would also have to be an ecological one. His writings span five decades and encompass subject matter of remarkable breadth. Bookchin's writings on revolutionary philosophy, politics and history are far less known than the specific controversies that have surrounded him, but deserve far greater attention.  

Despite Bookchin's critical engagement with both Marxism and anarchism, his political philosophy, known as libertarian municipalism, draws on the best of both for the emancipatory tools to build a democratic, libertarian alternative. His nature philosophy is an organic outlook of generation, development, and evolution that grounds human beings in natural evolution yet, contrary to today's fashionable anti-humanism, places them firmly at its summit. Bookchin's anthropological writings trace the rise of hierarchy and domination out of egalitarian societies, while his historical writings cover important chapters in the European revolutionary tradition.  

Consistent throughout Bookchin's work is a search for ways to replace today's capitalist society--which disenchants most of humanity for the benefit of the few and is poisoning the natural world--with a more rational and humane alternative. The selections in this reader constitute a sampling from the writings of one of the most pivotal thinkers of our era.
Read More

about Anarchism Volume Two
Read Less

about Anarchism Volume Two
---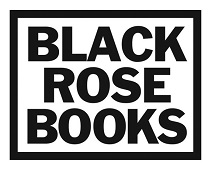 View all books from Black Rose Books
Back to top
Table of Contents
Preface

Acknowledgements

INTRODUCTION: MAKING SENSE OF ANARCHISM by Davide Turcato

CHAPTER 1: ANTI-MILITARISM, WAR & REVOLUTION

1. Herbert Read: The Philosophy of Anarchism (1940)
2. Emma Goldman: The Individual, Society and the State (1940)
3. The Romande Anarchist Federation: Coming to Grips With War (1939)
4. Marie Louise Berneri: Constructive Policy versus Destructive War (1940-43)
5. Jean Sauliere, Voline et. al.: Appeal to All Workers (1943)
6. Italian Anarchist Federation: Act for Yourselves (1945)
7. Bulgarian Anarchist Manifesto (1945)
8. French Anarchist Federation: The Issues of the Day (1945)
9. Korean Anarchist Manifesto (1948)
10. International Anarchist Manifesto (1948)
11. Paul Goodman: Drawing the Line (1945)
12. Alex Comfort: Peace and Disobedience (1946)
13. Dwight Macdonald: The Root Is Man (1946)

CHAPTER 2: THE WILL TO DREAM

14. Ethel Mannin:The Will to Dream (1944)
15. Marie Louis Berneri: Journey Through Utopia (1949)
16. Martin Buber: Paths in Utopia (1949)
17. Paul & Percival Goodman: Communities (1947)
18. Giancarlo de Carlo: Rebuilding Community (1948)

CHAPTER 3: ART AND FREEDOM

19. Herbert Read:The Freedom of the Artist (1943)
20. Alex Comfort: Art and Social Responsibility (1946)
21. Holley Cantine: Art: Play and Its Perversions (1947)
22. Paul-Émile Borduas: Global Refusal (1948)
23. André Breton: The Black Mirror of Anarchism (1952)
24. Julian Beck: Storming the Barricades (1964)
25. Living Theatre Declaration (1970)

CHAPTER 4: RESISTING THE NATION STATE

26. Alex Comfort:Authority and Delinquency (1950)
27. Geoffrey Ostergaard: The Managerial Revolution (1954)
28. Mohamed Saïl: The Kabyle Mind-Set (1951)
29. Maurice Fayolle: From Tunis to Casablanca (1954)
30. André Prudhommeaux: The Libertarians and Politics (1954)
31. Noir et Rouge: Refusing the Nation-State (1957-62)
32. Vinoba Bhave and Jayaprakesh Narayan: From Socialism to Sarvodaya (1957)
33. Vernon Richards: Banning the Bomb (1958-59)
34. Nicolas Walter: Direct Action and the New Pacifism (1962)
35. Paul Goodman: "Getting into Power" (1962)

CHAPTER 5: CREATING A COUNTER-CULTURE

36. Herbert Read:Anarchism and Education (1944-47)
37. Paul Goodman: A Public Dream of Universal Disaster
38. L'Impulso: Resistance or Revolution (1950)
39. David Thoreau Wieck: The Realization of Freedom (1953)
40. David Dellinger: Communalism (1954)
41. A.J. Baker: Anarchism Without Ends (1960)
42: Gary Snyder: Buddhist Anarchism (1961)
43. Nicolas Walter: Anarchism and Religion (1991)
44. C. George Benello: Wasteland Culture (1967)
45. Louis Mercier Vega: Yesterday's Societies and Today's (1970)
46. Joel Spring: Liberating Education (1975)

CHAPTER 6: RESURGENT ANARCHISM

47. Lain Diez:Towards a Systematization of Anarchist Thought (1964)
48. Murray Bookchin: Ecology and Anarchy (1965)
49. Daniel Guérin: Anarchism Reconsidered (1965-66)
50. The Provos: PROVOcation (1966)
51. The Cohn-Bendit Brothers: It Is for Yourself that You Make the Revolution(1968)
52. Jacobo Prince: Fighting for Freedom (1969)
53. Diego Abad de Santillán: Anarchism Without Adjectives (1969)
54. Nicolas Walter: About Anarchism (1969)
55. Noam Chomsky: Notes on Anarchism (1970)
56. Robert Paul Wolff: In Defence of Anarchism (1970)
57. Paul Goodman: Freedom and Autonomy (1972)

CHAPTER 7: FORMS OF FREEDOM

58. Philip Sansom:Syndicalism Restated (1951)
59. Benjamin Péret: The Factory Committee (1952)
60. Comunidad del Sur: The Production of Self-Management (1969)
61. Maurice Joyeaux: Self-Management, Syndicalism and Factory Councils (1973)
62. Murray Bookchin: The Forms of Freedom (1968)
63. Colin Ward: Anarchy as a Theory of Organization (1966-1973)

CHAPTER 8: SOCIETY AGAINST STATE

64. Pierre Clasters:Society Against the State (1974)
65. Michael Taylor: Anarchy, the State and Cooperation (1976)
66. Louis Mercier Vega: The Modern State (1970)
67. Nico Berti: The New Masters (1976)
68. Noam Chomsky: Intellectuals and the State (1977)

CHAPTER 9: SCIENCE AND TECHNOLOGY

69. George Woodcock:The Tyranny of the Clock (1944)
70. Paul Goodman: Science and Technology (1960)
71. Paul Feyerabend: Against Method (1975)
72. Richard Kostelanetx: Technoanarchism (1968)
73. Ivan Illich: Political Inversion (1976)
74: Murray Bookchin: Ecotechnology and Ecocommunities (1976-82)

CHAPTER 10: SEXUAL REVOLUTION

75. Marie Louise Berneri: Wilhelm Reich and the Sexual Revolution (1945)
76. Daniel Guérin: Sexual Liberation
77. Paul Goodman: The Politics of Being Queer (1969)
78. Peggy Kornegger: Anarchism: The Feminist Connection (1975)
79. Carol Ehrlich: Anarchism, Feminism and Situationism (1977)
Read More

about table of contents
Read Less

about table of contents
Be the first to know
Get the latest updates on new releases, special offers, and media highlights when you subscribe to our email lists!