9781851244881
Ada, Countess of Lovelace (1815­–52), daughter of romantic poet Lord Byron and the highly educated Anne Isabella, is sometimes called the world's first computer programmer, and she has become an icon for women in technology today. But how did a young woman in the nineteenth century, without access to formal schooling or university education, acquire the knowledge and expertise to become a pioneer of computer science?
            Although it was an unusual pursuit for women at the time, Ada Lovelace studied science and mathematics from a young age. This book uses previously unpublished archival material to explore her precocious childhood—from her curiosity about the science of rainbows to her design for a steam-powered flying horse—as well as her ambitious young adulthood. Active in Victorian London's social and scientific elite alongside Mary Somerville, Michael Faraday, and Charles Dickens, Ada Lovelace became fascinated by the computing machines of Charles Babbage, whose ambitious, unbuilt invention known as the "Analytical Engine" inspired Lovelace to devise a table of mathematical formulae which many now refer to as the "first program."
            Ada Lovelace died at just thirty-six, but her work strikes a chord to this day, offering clear explanations of the principles of computing, and exploring ideas about computer music and artificial intelligence that have been realized in modern digital computers. Featuring detailed illustrations of the "first program" alongside mathematical models, correspondence, and contemporary images, this book shows how Ada Lovelace, with astonishing prescience, first investigated the key mathematical questions behind the principles of modern computing.
Read More

about Ada Lovelace
Read Less

about Ada Lovelace
---
128 pages | 65 illustrations | 6 1/4 x 8 1/4
---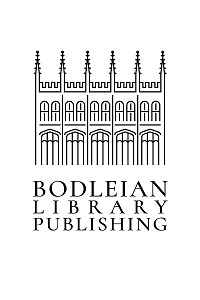 View all books from Bodleian Library Publishing
Reviews
"In Ada Lovelace: The Making of a Computer Scientist, the authors give a splendidly crisp, clear description of her education, explaining the vogue for mathematics against the background of nineteenth-century concerns with industry, steam, navigation, and statistics. This short book is also enlivened by superb illustrations. To see Ada's careful penmanship as she asks increasingly difficult questions somehow makes abstract calculations human and equations suddenly exciting. That intimate enjoyment is clearer still from the scrap of paper that records her and the mathematician Charles Babbage playing with mathematical puzzles: he draws diagrams in a scratchy pen, while she leans over and adds to them in pencil. Dusty archives dance into life."
New York Review of Books
"It's so easy, given our current desire to turn Lovelace into a poster girl for women in science, to lose sight of the exact flavour of her talent. Christopher Hollins et al. conclude that, while she was a promising mathematician, her particular genius lay in her ability to make imaginative leaps between parts of the mathematical universe that were, according to her pleased observation, 'seldom or never brought into juxtaposition.'" 
Guardian
"This richly illustrated biography introduces Ada Lovelace to a general readership. . . . One of its special contributions to the Lovelace literature is the emphasis on her education from early childhood through tutoring under Augustus De Morgan. This new detail is enhanced by many color reproductions of her notes and letters showing progress through algebra and geometry and other scientific topics."
Mathematical Reviews
Be the first to know
Get the latest updates on new releases, special offers, and media highlights when you subscribe to our email lists!