Distributed for Unicorn Publishing Group
Albion's Glorious Ile
A Hand-Colouring Book from the Songs of Poly-Olbion
New Edition
9781910787175
Distributed for Unicorn Publishing Group
Albion's Glorious Ile
A Hand-Colouring Book from the Songs of Poly-Olbion
New Edition
Designed for the imaginative child in all of us, this beautifully produced coloring book presents a collection of thirty county maps of England and Wales. The maps were originally produced in the early seventeenth century by the cartographic engraver William Hole to accompany the poem "Poly-Olbion" by Michael Drayton. Divided into thirty songs, the poem celebrates the landscape and history of each country in the region. Arguably the strangest maps of Britain ever designed, the accompanying illustrations depict the familiar rolling countryside as a playful fairyland, bustling with otherworldly beings. Every topographical feature is anthropomorphized, so that hills, for example, are represented as stout country gentlemen, rivers as water nymphs, and forests as elegant huntresses.

Collected into four volumes, each county is represented here in double-page spreads, and this unique coloring book allows you to bring these unusual settings to vibrant life on high-quality paper suitable for more than just crayons or pencils, but even watercolors. This is a coloring book that also tells the story of medieval England and Wales, and it will be a something to keep and treasure as a complex, endlessly rewarding work of art.
 
Read More

about Albion's Glorious Ile
Read Less

about Albion's Glorious Ile
---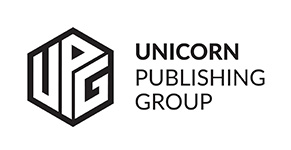 View all books from Unicorn Publishing Group
Reviews
"Adults finding time for colouring-in books might seem a modern fad, part of the fashion for all things mindful. But the trend actually dates back more than 400 years, and one of the earliest books intended for amateur colouring – a series of maps adorned with delicately drawn images of nymphs, water sprites and fairies – is republished, centuries after it was first printed."
Guardian
"Drayton's Poly-Olbion has the most delightful title in English poetry, by a long way. It's hardly ever read these days, which is a pity because it's full of curious quirks and oddities, and a lovely sense that the landscape of Albion (or Britain) is full of gods, nymphs, fairies, and other denizens of fantasy, and that the rivers, hills, and other geographical features he lists so carefully are themselves alive, with memories, speech, and feelings. I welcome the reappearance, in any form, of this vivid and slightly crazy poem, and the picturesque images that accompanied it."
Phillip Pullman
"Such a wonderful idea."
Simon Schama
"Avery has produced a modern edition of what has been called 'the world's first colouring book'– Drayton's Poly-Olbion. And colouring in wasn't a low-brow hobby for stressed nine-to-fivers – it was a 'noble pursuit of aristocrats who saw it as a creative and mind-improving activity. The new book is based on maps drawn by engraver William Hole to accompany Michael Drayton's huge 17th century guide to England and Wales. They show an extraordinary land that's more like a fantasy adventure than a guide, with nymphs, kings, giants and dragons....Together they provide one of the most detailed overviews of the rich landscape, history, and legends of Early Modern England and Wales."
Oxford Times
"The surreal maps – full of monsters and myth–were created by engraver William Hole. His maps, printed uncoloured, give human characteristics to the landscape. Hills become country gents, forests turn huntress. Rivers gods and water nymphs abound."
Wales Online
Be the first to know
Get the latest updates on new releases, special offers, and media highlights when you subscribe to our email lists!