9781910065822
In 1485, Henry VII created the Earldom of Derby, a distinction that has been passed down in the Stanley family ever since. During this time, the Stanleys have played a significant role in the life of England, as politicians, sportsmen, patrons, and collectors. This book brings together a distinguished cast of contributors to explore the Stanleys' legacy, with essays covering their leadership in the Conservative Party, their patronage of theater and painting, and their cultivation of menageries and support of natural history. Richly illustrated with works from the Derby Collection, the book celebrates a unique family and its contribution to English life and history.

Read More

about Art, Animals, and Politics
Read Less

about Art, Animals, and Politics
---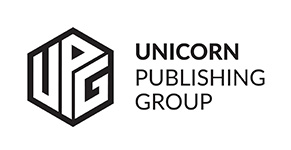 View all books from Unicorn Publishing Group
Reviews
"If this volume is an 'omnium gatherum' of various contributions, it succeeds in providing an overview of the strengths of a collection that has been built up by the Earls of Derby for more than 500 years."
The Art Newspaper
Back to top
Table of Contents
Foreword, by The Earl of Derby 
Introduction, by Stephen Lloyd 

Power, Play & Performance c. 1450-1830
1. Piety and Power: Lady Margaret Beaufort, Countess of Richmond and Derby, by David Starkey 
2. Places of Play: Elizabethan theater, the Earls of Derby, Lathom, Knowsley and Prescot, by Elspeth Graham 
3. 'A lady on the stage and an actress off it': Performance and femininity in image of Elizabeth Farren, Countess of Derby, by Gill Perry 

Patronage & Collection c. 1720-1735
4. 'Yor Ldships colletion will surprise the world very much': The 10th Earl of Derby and the London art market, by Richard Stephens 
5. Hamlet Winstanley and the 10th Earl of Derby, by Jonathan Yarker
6. Aspects of the Old Master Picture Collection at Knowsley: The 10th Earl of Derby's paintings by José de Ribera, by Xanthe Brooke

Animals & Edward Lear c. 1830-1890
7. Edward Lear and the 13th Earl of Derby, by Sir David Attenborough
8. The 13th Earl of Derby's Menagerie and Aviary at Knowsley, by Clemency Fisher
9. Edwards Lear's Landscapes at Knowsley, by Colin Harrison

Politics & Foreign Affairs c. 1820-1900
10. The 'Political Earls' of Derby: An historiographical overview, by Geoffrey Hicks
11. The 14th Earl of Derby, by Angus Hawkins
12. The Eastern Question and the 15th Earl's Foreign Policy, by Bendor Grosvenor
13. The Invisible Politician: The career of Lady Mary, wife of the 15th Earl of Derby, by Jennifer Davey 

The Stanley Family and the Earls of Derby at Knowsley
Tapestries and Paintings in the collection of the Earls of Derby: 1594 and 1695
Bibliography
List of illustrations
Notes on the contributors
Index

Read More

about table of contents
Read Less

about table of contents
Be the first to know
Get the latest updates on new releases, special offers, and media highlights when you subscribe to our email lists!