About the Book
In First Son, Keith Koeneman chronicles the sometimes Shakespearean, sometimes Machiavellian life of an American political legend. Making deft use of unprecedented access to key players in the Daley administration, as well as Chicago's business and cultural leaders, Koeneman draws on more than one hundred interviews to tell an up-close, insider story of political triumph and personal evolution.
With Koeneman as our guide, we follow young Daley from his beginnings as an average Bridgeport kid thought to lack his father's talent and charisma to his unlikely transformation into an iron-fisted leader. Daley not only escaped the giant shadow of his father but also transformed Chicago from a gritty, post-industrial Midwestern capital into a beautiful, sophisticated global city widely recognized as a model for innovative metropolises throughout the world.
But in spite of his many accomplishments, Richard M. Daley's record is far from flawless. First Son sets the dramatic improvement of certain parts of the city against the persistent realities of crime, financial stress , failing public housing, and dysfunctional schools. And it reveals that while in many ways Daley broke with the machine politics of his father, he continued to reward loyalty with favors, use the resources of city government to overwhelm opponents, and tolerate political corruption.
The Interviews: The author conducted more than 100 interviews while writing First Son. The individuals interviewed include Daley friends from grade school, high school and college; current and former elected officials; former chiefs of staff; cabinet members and senior executives for the City of Chicago; federal appointees; business and cultural leaders; political operatives; policy experts; neighborhood leaders; and others. Interviewees included David Axelrod, Arne Duncan, Barbara Eason-Watkins, Ed Burke, Ray Flynn, Marilyn Katz, Bill Banks, John Rogers, Forrest Claypool, Paul Vallas, and Ed Uhlir.
About the Author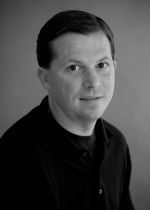 Keith Koeneman writes about Chicago history, politics, and culture. He also teaches and speaks as an expert on Chicago mayoral politics on television and radio. He holds advanced degrees from Harvard, University of Chicago and Northwestern University, and a liberal arts degree from Carleton College. Koeneman lives in Chicago's Lincoln Park neighborhood. Follow him at on Twitter @DaleyBiographer.

To set up an interview, contact Ellen Gibson at egibson@press.uchicago.edu or call 773-702-3233.