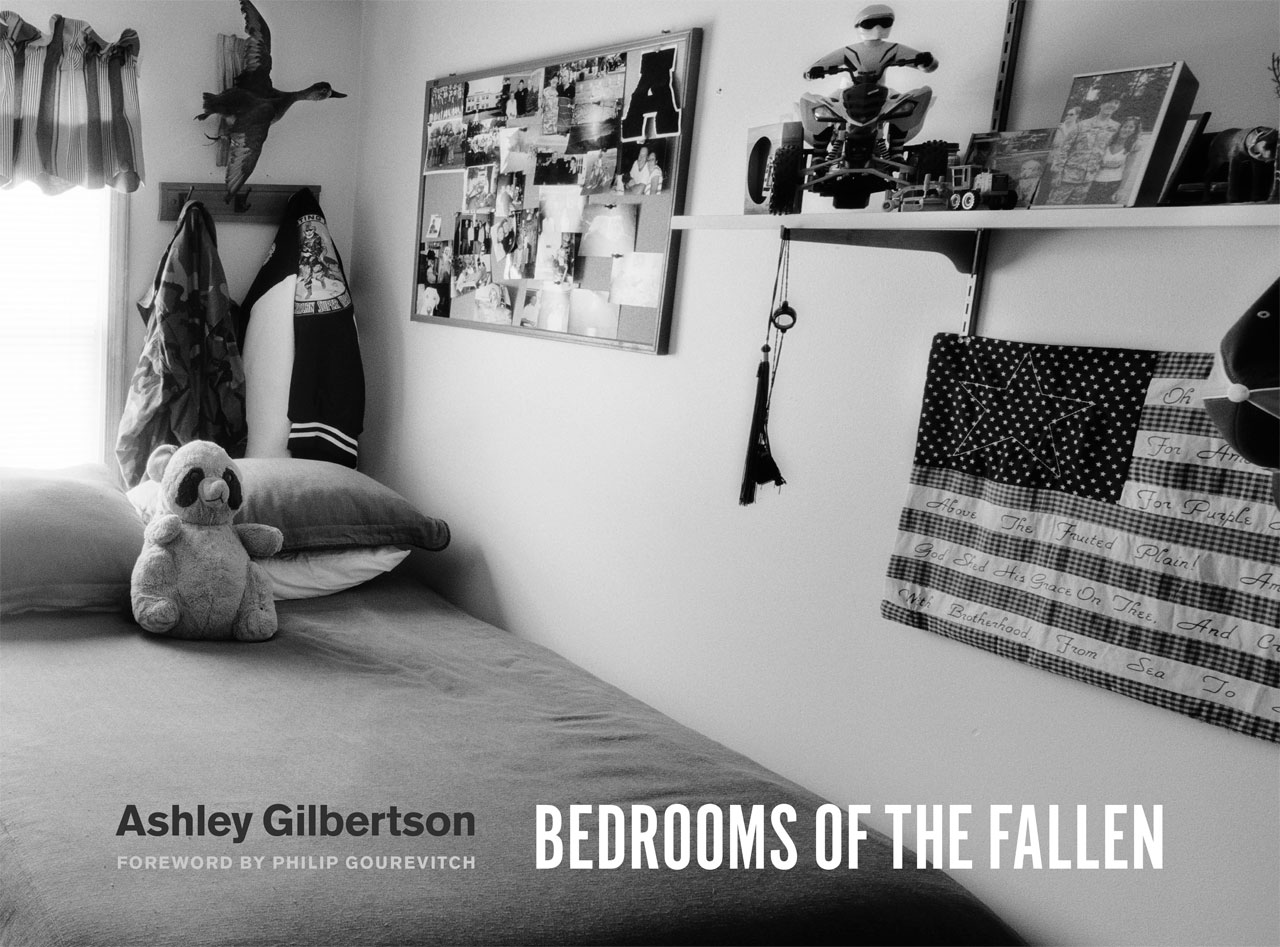 Bedrooms of the Fallen
Cloth, 120 pages, 40 duotones, 12×9
List price: $35
Families Friends Veterans: $21
Our special price for families, friends, and veterans is $21 on any quantity. You may purchase here online or call 1-800-621-2736 and mention discount code AD1214.
Thank you.
"In Bedrooms of the Fallen, Ashley Gilbertson photographs the bedrooms of 40 soldiers who were killed in Iraq or Afghanistan. Stuffed animals, twin beds, posters and sports trophies take on a sharp poignancy through Gilbertson's black and white photos. Some of the rooms look like shrines to the dead; others look like their occupants could be back any moment, with rumpled sheets, a stray bathrobe, old shoes or a can of Pringles on a bedside table. In an essay for the book, Gilbertson describes photographing one soldier's room: 'Composing a frame in Zach's bedroom, I felt, for the first time in ten years of covering battles and uprisings, that I was photographing war. The tragedy and finality of this space was, to my heart, a more telling and honest explanation of what I had witnessed in Iraq than the countless photographs I had made there. The exploding bombs, morgues overflowing with corpses, and wounded soldiers being loaded onto helicopters were thousands of miles away. But in bedrooms like this, it felt like the conflicts were just outside, pressing against the walls.'"—NPR, The Two Way • More about the book.