---
Whistling Dixie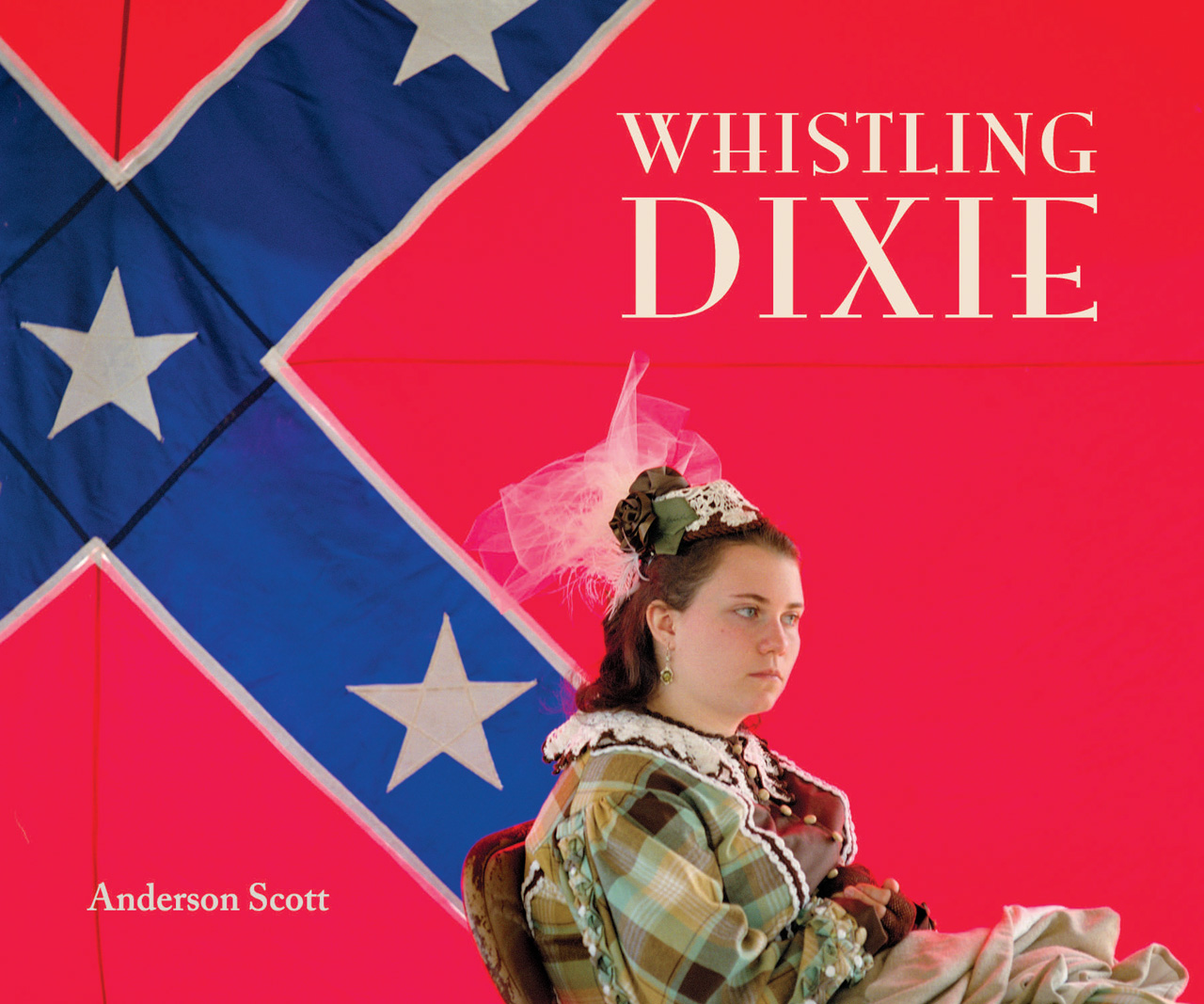 Distributed for Columbia College Chicago Press
With an Afterword by Richard M. A. Benson
73 pages | 55 color plates | 12 x 10 | © 2012
At hundreds of events held year-round across the southern United States, thousands of individuals spend their time, energy, and money recreating the battles of the Civil War. The number of participants involved ranges from tens to tens of thousands; those among them span the spectrum from casual spectators to amateur historians who seek to immerse themselves in the experience of living and fighting in the 1860s—from the cuisine to the very stitches in their uniforms.
With Whistling Dixie, photographer Anderson Scott captures these latter-day Confederates at a series of reenactments in the years leading up to the 2011 sesquicentennial of the Civil War. Always maintaining the perspective of a keen and sometimes ambivalent observer, Scott's photographs convey the earnestness and enthusiasm of this subculture while exposing its idiosyncrasies and contradictions.
Scott's photographs span the southern countryside, documenting reenactments in Georgia, Alabama, Tennessee, Florida, and the Carolinas as well as living histories and Confederate Memorial Days. An essay by Scott, describing his experience at a reenactment of the Battle of Selma, and a cultural essay by Chip Benson, of Yale University, provide context for the photographs and the subculture of their subjects.
Huffington post
"While others have previously captured this unusual pastime, we've never seen such a series on this theme quite so surreal, poignant and often sharply satirical while never losing an affectionate eye for his morally complicated subject." 
ArtsATL
"A poignant, deceptively beautiful collection." 
Atlanta Journal-Constitution
"Scott documents a pastime that looks like a cross between Dragon-Con costume play and Colonial Williamsburg living history demos where men in costumes forge horse shoes or dip candles." 
Southern Photography
"Anderson Scott is to be congratulated on this fine, painful, and strong book of photographs. It is a considerable achievement, a deep and thoughtful body of work." 
Mike Smith, author of You're Not From Around Here: Photographs from East Tennessee
"Anderson Scott repeatedly demonstrates that he knows more than what the script offers and he provides insight to the viewer on a much larger scale than just what the events suggest. The authority of the photographer's vision—his personal point of view—convince us that he got it right."
For more information, or to order this book, please visit http://www.press.uchicago.edu
Google preview here