---
The Spoken Word: British Writers, 3-CD Set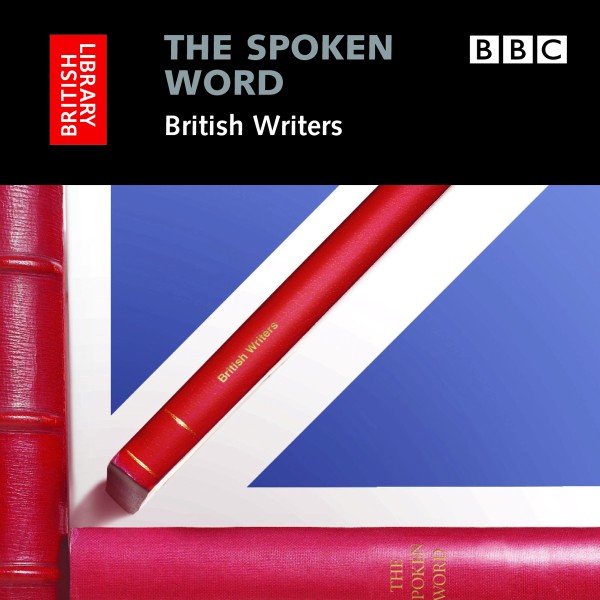 3 CDs (214 minutes) and booklet | © 2008
This three-CD boxed set of recordings documents some of the twentieth-century's most emulated and admired literary figures and continues the traditions of excellence evidenced by the American edition. Now devoted readers can hear extremely rare clips of Sir Arthur Conan Doyle speaking; Rudyard Kipling giving a speech; Virginia Woolf speaking on craftsmanship; John le Carré being interviewed; W. Somerset Maugham reading from A Writer's Notebook; William Golding discussing his novels; and E. M. Forster, Evelyn Waugh, Graham Greene, and J. R. R. Tolkien, among others, delivering prepared talks. Comprising largely previously unavailable material, this collection provides an unparalleled opportunity to listen to some of the greatest figures of modern British literature, all brought to you in one definitive audio collection.
Details: Three CDs plus booklet, running time approximately 214 minutes.
Table of Contents
Contents
Track listing
Disc One
1. Arthur Conan Doyle [1859 –1930]
Conan Doyle Speaking
2. Arthur Machen [1863 –1947]
Points of View

3. Baroness Emmuska ('Emma') Orczy [1865 –1947]
Talk on the original conception of the Scarlet Pimpernel

4. Rudyard Kipling [1865 –1936]
Speech at the luncheon of the Canadian Authors' Association

5. Algernon Blackwood [1869 –1951]
Pistol against a Ghost

6. W. Somerset Maugham [1874 –1965]
An extract from his book A Writer's Notebook

7. G K Chesterton [1874 –1936]
No. 6 in series of talks The Spice of Life

8. E M Forster [1879 –1970]
The Challenge of our Time

9. P G Wodehouse [1881 –1975]
The World of Books

10. Virginia Woolf [1882 –1941]
Craftsmanship


Disc Two
1. J R R Tolkien [1892 –1973]
The Fellowship of the Ring

2. Rebecca West [1892 –1983]
Discussion about modern literature and criticism

3. Aldous Huxley [1894 –1963]
Monitor

4. J B Priestley [1894 –1984]
The Look of the Week

5. Noel Coward [1899 –1973]
Today

6. Evelyn Waugh [1903 –1966]
Face to Face

7. Graham Greene [1904 – 1991]
A Writer at Work

8. Nancy Mitford [1904 –1973]
The World of Nancy Mitford

9. C P Snow [1905 –1980]
People Today


Disc Three
1. Daphne du Maurier [1907 –1989]
Interview with Daphne du Maurier

2. Ian Fleming [1908 –1964]
Desert Island Discs

3. William Golding [1911 –1993]
William Golding: The author talks about his novels

4. Angus Wilson [1913 –1991]
Asian Club: The Writer and his Times

5. Anthony Burgess [1917 –1993]
PM Reports

6. Muriel Spark [1918 –2006]
Third Ear

7. Doris Lessing [born 1919]
Life and Letters

8. Harold Pinter [born 1930]
People Today

9. J G Ballard [born 1930]
The Living Novelist

10. John le Carré [born 1931]
An interview with John le Carré

11. Joe Orton [1933 –1967]
Regional Extra

Review Quotes
Julia Keller | Chicago Tribune
"After spending a few hours reveling in this diverse collection, there will be voices in the listener's head . . . the voices of the women and men who shaped the 20th Century with the written versions of their words."
For more information, or to order this book, please visit http://www.press.uchicago.edu
Google preview here