---
Research and Evaluation for Busy Students and Practitioners
A Time Saving Guide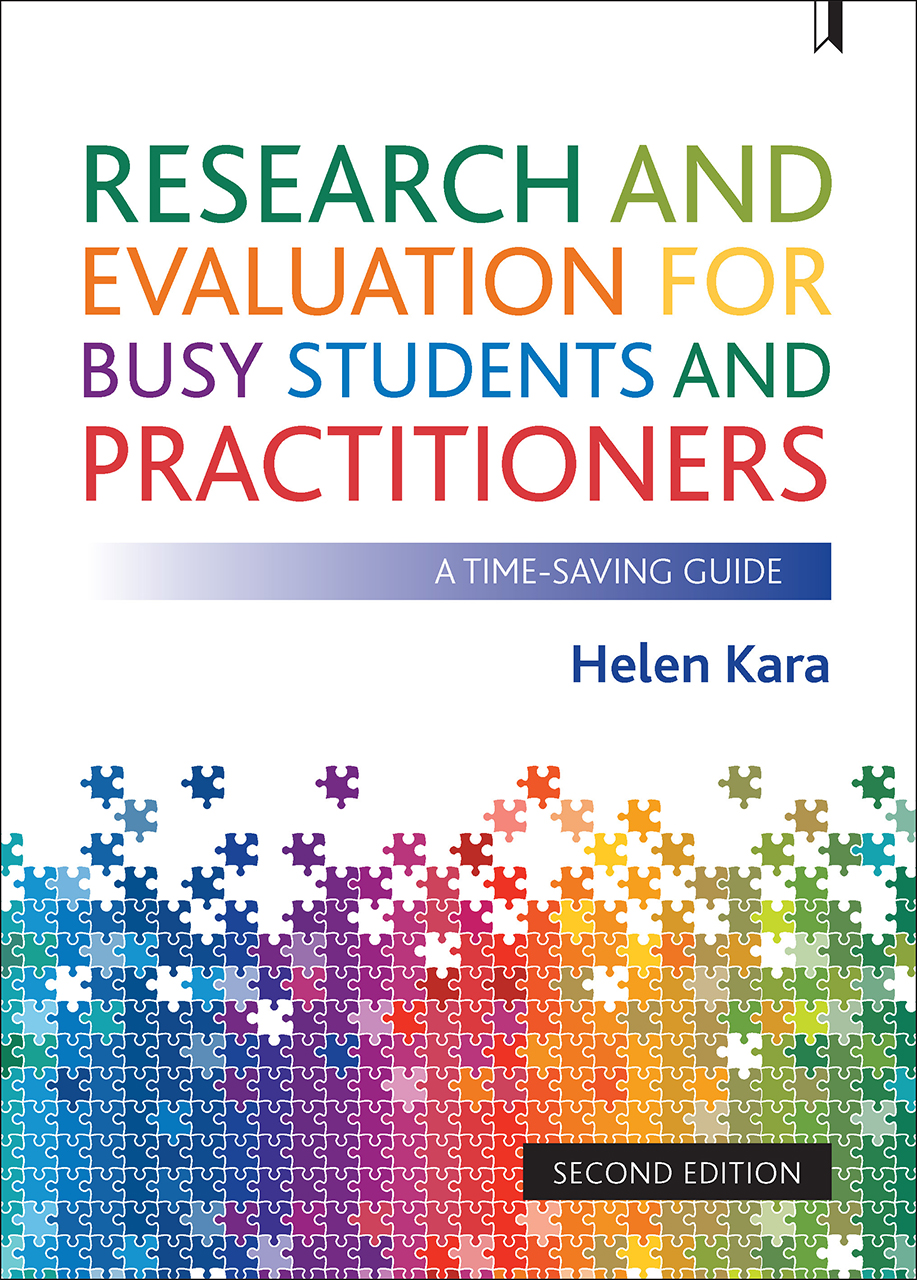 256 pages | 6 3/4 x 9 1/2
Even as the pace of research increases, researchers do not exist in a bubble. Brilliantly attuned to the demands placed on today's researchers—people who want to stay on top of their job and still have a life—this book considers how students, academics, and professionals alike can save time and stress without compromising the quality of their work. Drawing on interviews with researchers as well as the author's extensive experience, this fully revised second edition of Helen Kara's
Research and Evaluation for Busy Practitioners
provides a wealth of practical advice on a range of topics like using social media and the diversity of available methodologies, including action research, arts-based methods, and digitally mediated research. Comprehensive, global in its scope, and supportive, this second edition is also accompanied by a fully revised and updated companion website,
http://policypress.co.uk/resources/kara-research
.
Review Quotes
LSE Review of Books
"In addition to providing research and methodology guidance, the book is a great tool for continuous learning and could be recommended to researchers and evaluation practitioners at any stage of their career."
Kylie Budge, Museum of Applied Arts & Sciences
"Workplace-based researchers will find this book invaluable. Demystifying the research process, Kara provides a guide for the busy practitioner chock full of wise and pragmatic advice, useful tips and exercises."
Gemma Noon, Southern Alberta Institute of Technology
"As a postgraduate student fitting study around full-time employment and a family, I can honestly say that this book is a godsend. It offers practical advice and useful suggestions that can be implemented for both work and study purposes."
Woody Caan, editor of the Journal of Public Mental Health
"Kara's thoughtful book is based on extensive practical experience, in diverse settings. She guides a researcher through all the stages of a project, dispelling fear and confusion."
For more information, or to order this book, please visit http://www.press.uchicago.edu
Google preview here