---
The Letters of Elizabeth Rigby, Lady Eastlake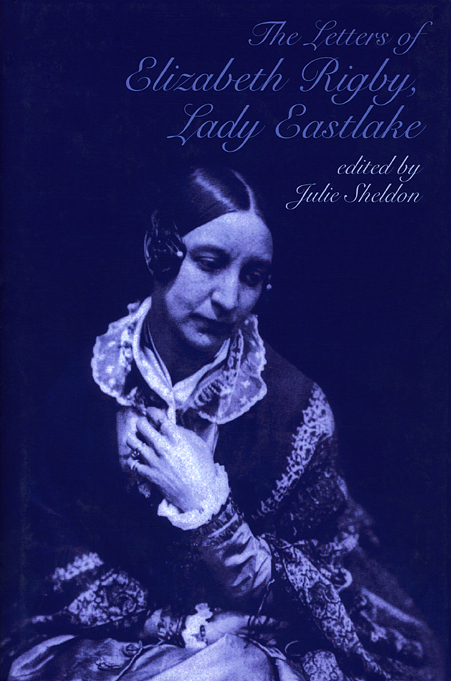 A PDF version of this book is available for free in open access via the OAPEN Library platform.  Please click
here
for a free copy.
Distributed for Liverpool University Press
608 pages | 6 x 9 | © 2009
This year marks the bicentennial of the English writer, translator, critic and amateur artist Elizabeth Rigby, Lady Eastlake (1809–93). The Letters of Elizabeth Rigby, Lady Eastlake brings together a comprehensive collection of her surviving correspondence and reveals significant new material about this extraordinary Victorian figure. Rigby wrote on a variety of subjects, most notably reviews of works and authors such as Jane Eyre, Vanity Fair, Ruskin, Coleridge, and Madame de Staël, as well as art-related criticism, including one of the earliest critical texts on photography. Her lively correspondence here shows how this well-connected woman played such an important role in the Victorian art world.
Contents
Acknowledgements
Abbreviations
Introduction
The Letters
Chronological Bibliography of Works by Elizabeth Eastlake
Select Bibliography
Index
For more information, or to order this book, please visit http://www.press.uchicago.edu
Google preview here