---
The Look of Love
Romantic Illustration through the Ages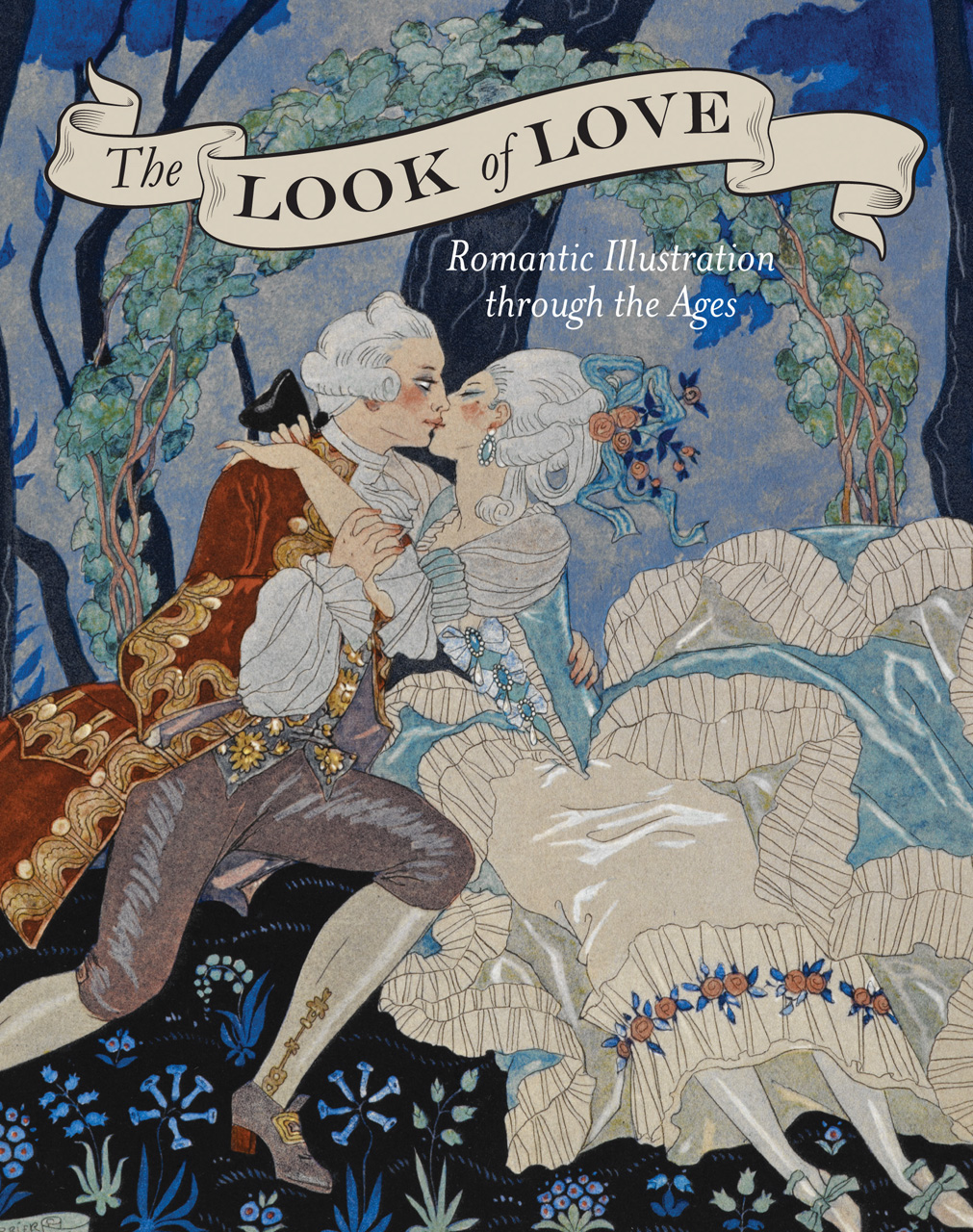 144 pages | 130 color plates | 6 x 7 1/2 | © 2014
According to Charles Dickens, real love is "blind devotion, unquestioning self-humiliation, utter submission, trust . . . giving up your whole soul to the smiter." Oscar Wilde said of love: "You don't love someone for their looks, or their clothes, or for their fancy car, but because they sing a song only you can hear." And Rainer Maria Rilke advised: "Believe in a love that is being stored up for you like an inheritance, and have faith that in this love there is a strength and a blessing so large that you can travel as far as you wish without having to step outside it." Like Dickens, Wilde, and Rilke, countless writers throughout history have attempted to encapsulate the essence of love through their words. But the theme of love is not restricted to the medium of the written word; love has also launched billions of images.               
           
The Look of Love is a celebration of love through the ages, gathering more than one hundred illustrations from the flirtatious to the kitsch, the charming to the ironic. The vintage imagery is drawn from a huge range of sources—fashion magazines, medieval illumination manuscripts, book covers, paintings, and cartoons—and it ranges from exquisite depictions of courtly love in the Middle Ages to the pulp novels of the twentieth century, from elves in fairyland to a honeymoon in space. Great lovers from literature—Romeo and Juliet, Tristan and Isolde, Jane Eyre and Mr. Rochester, Vishnu and Lakshmi, among others—are lavishly represented alongside a host of first kisses, assignations in the garden, moonlight serenades, and walks down the aisle.
           
A gorgeous pictorial survey of how artists from around the world and throughout time have visually imagined love, The Look of Love will make the perfect gift for any beloved with an eye for art.
Table of Contents
Contents
Quotations and Illustrations
Review Quotes
Huffington Post
"There's nothing more powerful and enduring than a truly great love story. Falling in love is one of the most profound human experiences, and a brilliant writer can make us feel the thrill of a romance as if it's our own. Across the centuries, readers have cried over and commiserated with Romeo and Juliet, just as they've laughed and celebrated with Elizabeth Bennet and Mr. Darcy. Even the greatest author, however, can't capture the heart-melting sight of a couple in love. That's where these incredible illustrations, excerpted from the new book The Look of Love: Romantic Illustration through the Ages, come in. The passionate embraces and flirtatious glances depicted in these images say at least a thousand words about what it means to be in love."
For more information, or to order this book, please visit http://www.press.uchicago.edu
Google preview here