---
Electronic Beowulf
Third Edition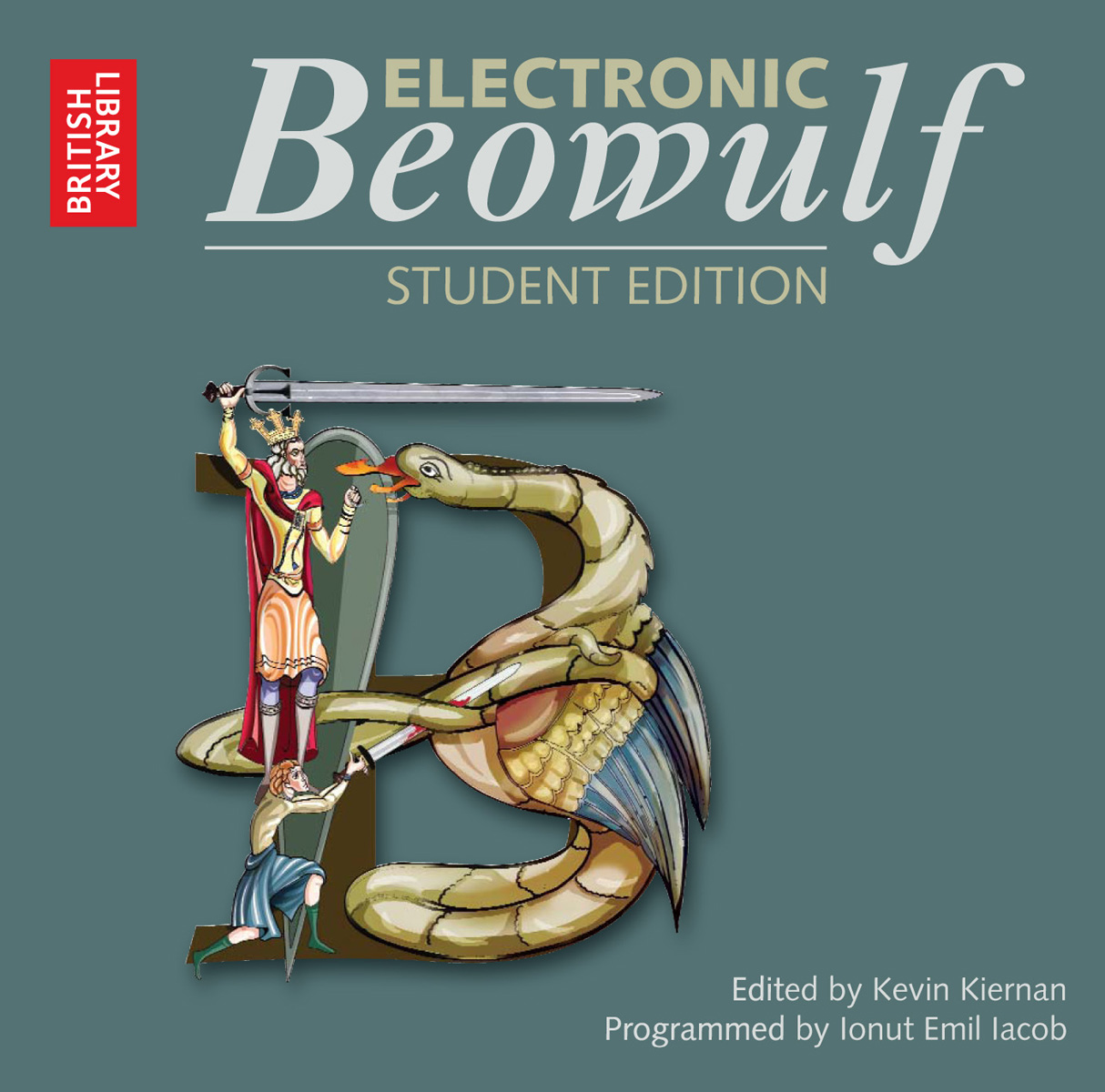 Programmed by Ionut Emil Iacob
1 DVD with booklet | © 2011
One of the oldest and most significant works of Western Literature, the epic poem Beowulf survives from ca. 1000 AD in a single copy in the Nowell Codex, one of two manuscript books that make up British Library MS Cotton Vitellius A. xv.  This new edition of Electronic Beowulf brings that historic and crucial manuscript to the desktop of anyone studying the work.
            Electronic Beowulf includes a huge database of digital images and presents new strategies designed to help students learn the language, grammar, and metre of the poem. The interactive interface devices give easy access to a range of student features, with cross-references to print editions, access to an interlinear translation, and options for a variety of desktop arrangements. In addition to the image-based edition of Beowulf, the CD provides facsimiles of the entire composite codex as well as the eighteenth-century transcripts and nineteenth-century collations that rescued much of the text from damage sustained after a 1731 fire in the Cotton Library.
            With its many tools for mastering the Anglo-Saxon verse, Electronic Beowulf will be indispensible for scholars and students of Old English and epic literature.
Contents
Interactive DVD with booklet, "Guide to the Third Edition of Electronic Beowulf 3.0," by Kevin Kiernan
MAC and PC compatible
For more information, or to order this book, please visit http://www.press.uchicago.edu
Google preview here